S.108
I chose this site because of the technic that emerges from the light and shadows, it gives the drawing a more 3-dimensional look.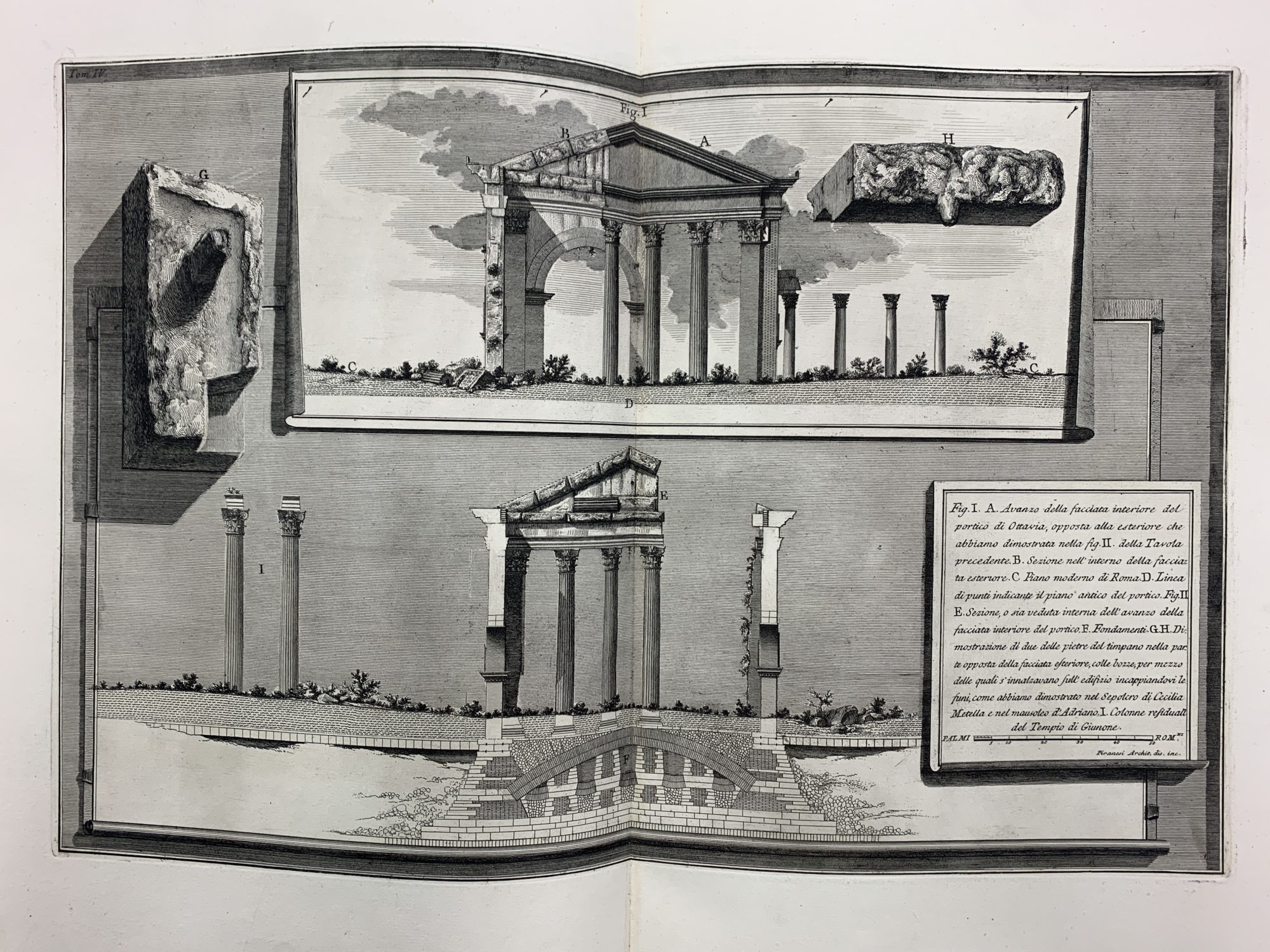 S. 130
In this drawing you can not only see the visible of a temple but also the foundation an the basement.
The book has the format A3 and the cover is made out of Leather. For size reference we placed an Iphone on top of it.