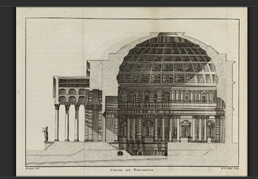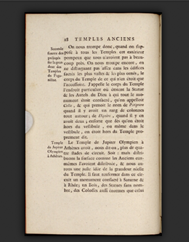 I made the choices for those three pages for following reasons:
The book "Temples anciens et modernes" from Louis Avril contains a lot of writing and only a few drawings. The few drawings in the book are all very detailed perspectives or floor plans of the different temples.
A lot of the pages have a sort of little notes on the border of the pages; often these notes contain the name of the temple.
And in the middle of the book there is another title, a second part of the book with the name: "Renaissance de l`architecture grecque". This leads to a division of the book in two halves.