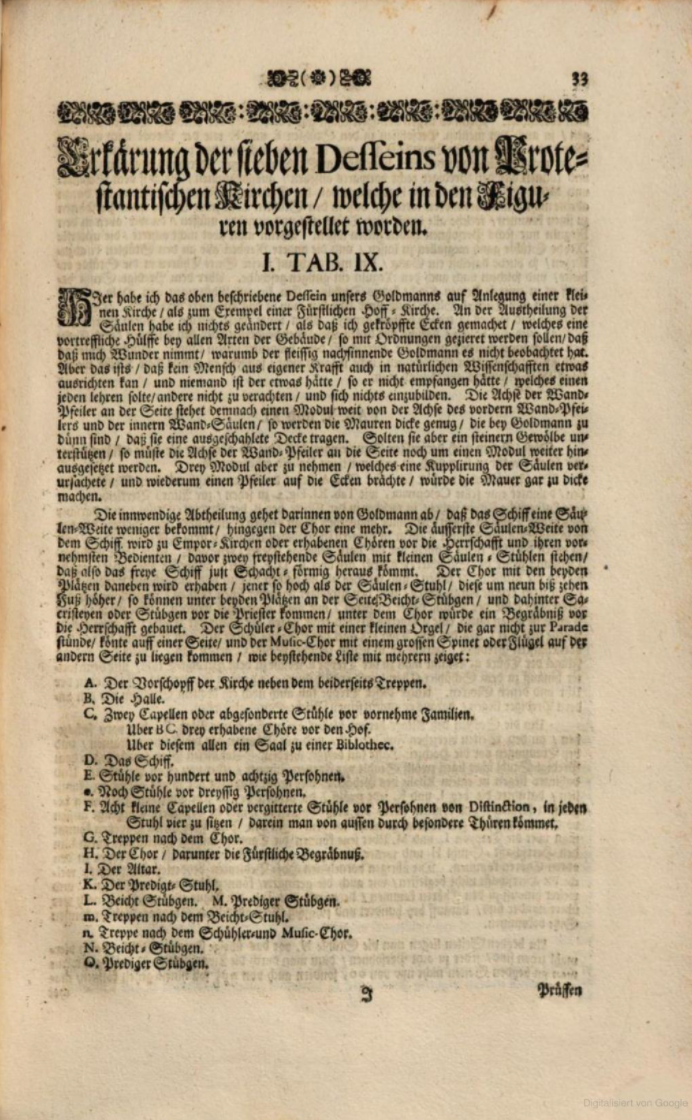 I have chosen these pages as the first part of the book consists mainly of text. We can see different headings and enumerations. They suggest that the book is well structured and rather academic.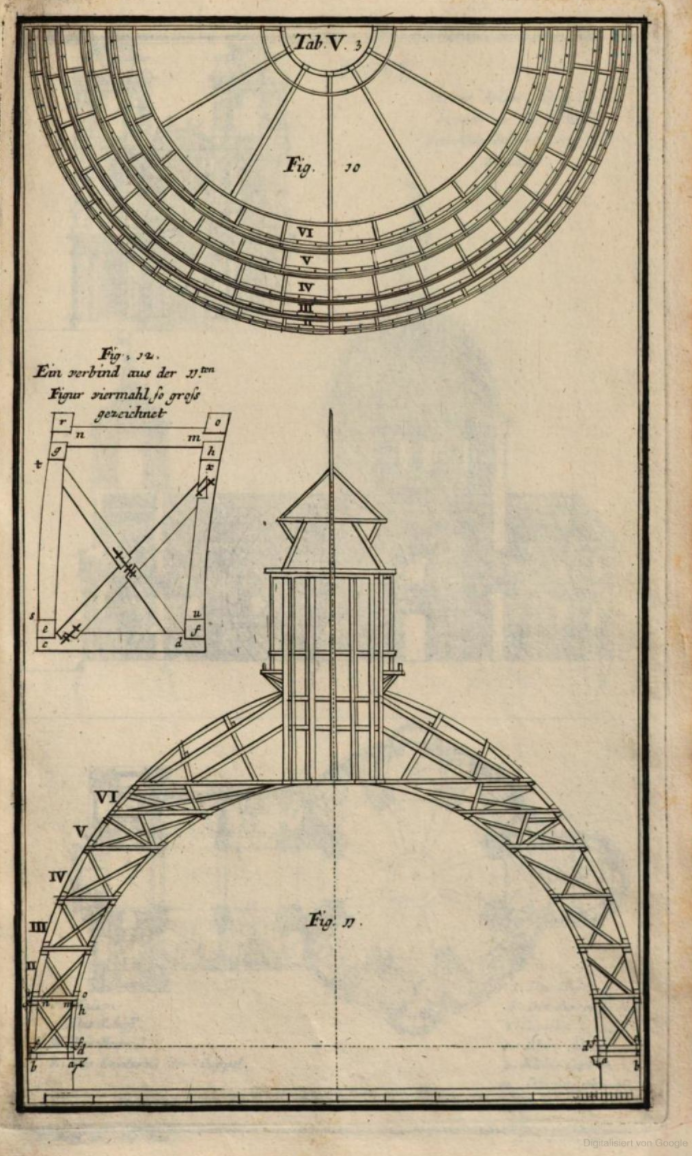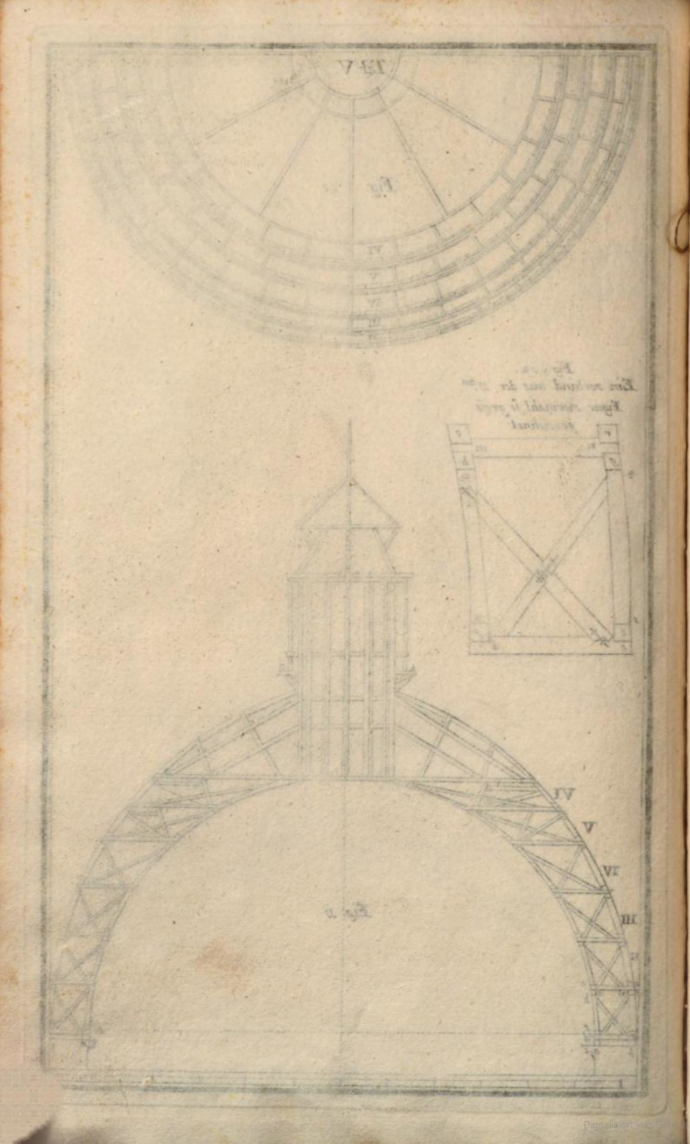 Following the written part of the book we can find a lot of construction pictures. This page is explanatory and therefore shows different views of the same construction. Looking at the second page we can just recognise the exact same picture as on the first page. This could result from the paper being very thin.
These pages are representative of the third part of the book. There we can find a lot of views and floor plans. These pages show us that not only theory and construction but also other matters such as design and proportions are discussed in this work.