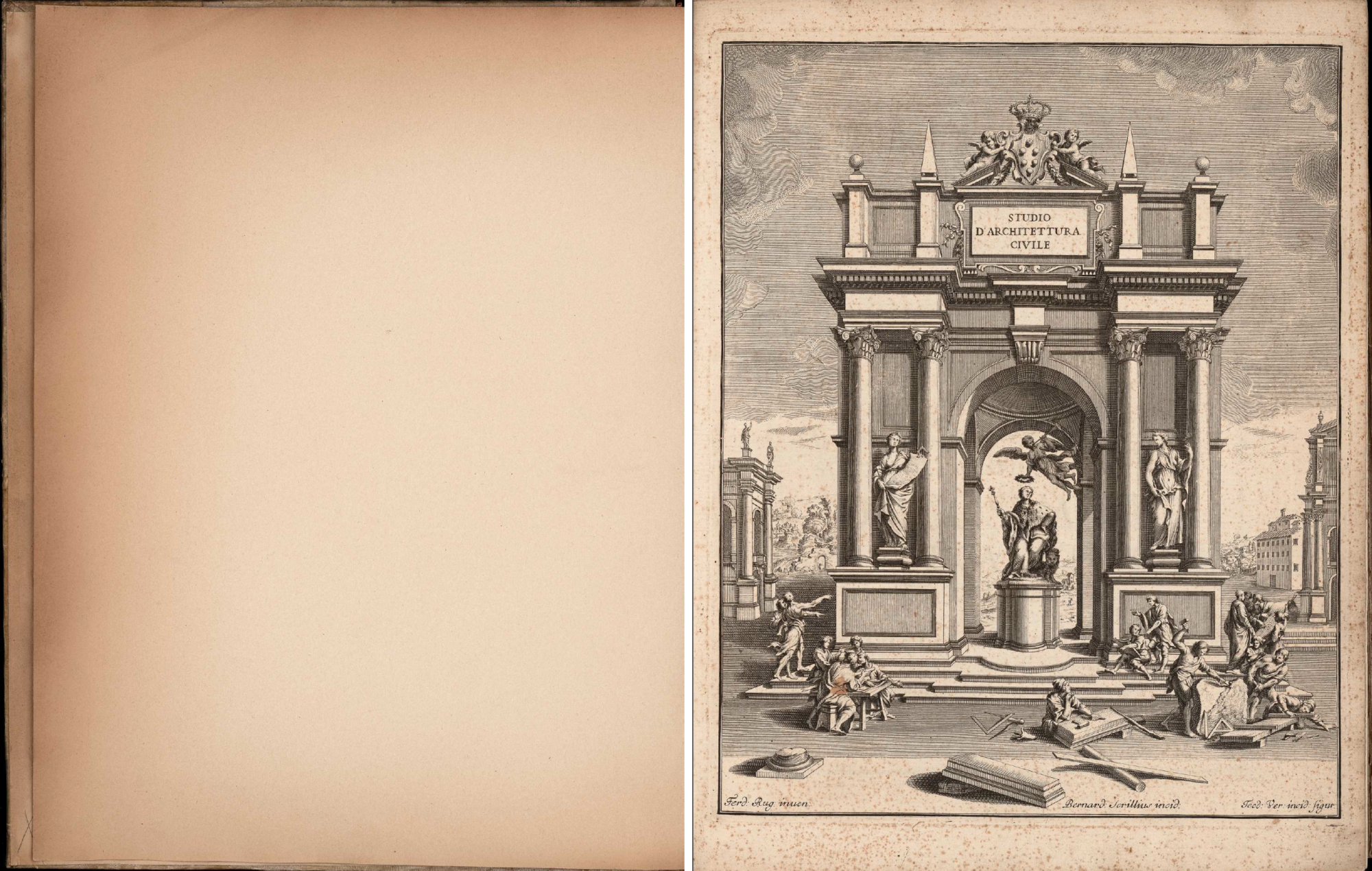 At the beginning of the book the reader is introduced to the basics of the work. At some point the reader comes across a picture on which a monument is standing that resembles the Arc de Triomphe in France. At the top of the monument you can see the title of the book. Furthermore you can see a clear symmetry and a unification of the construction elements.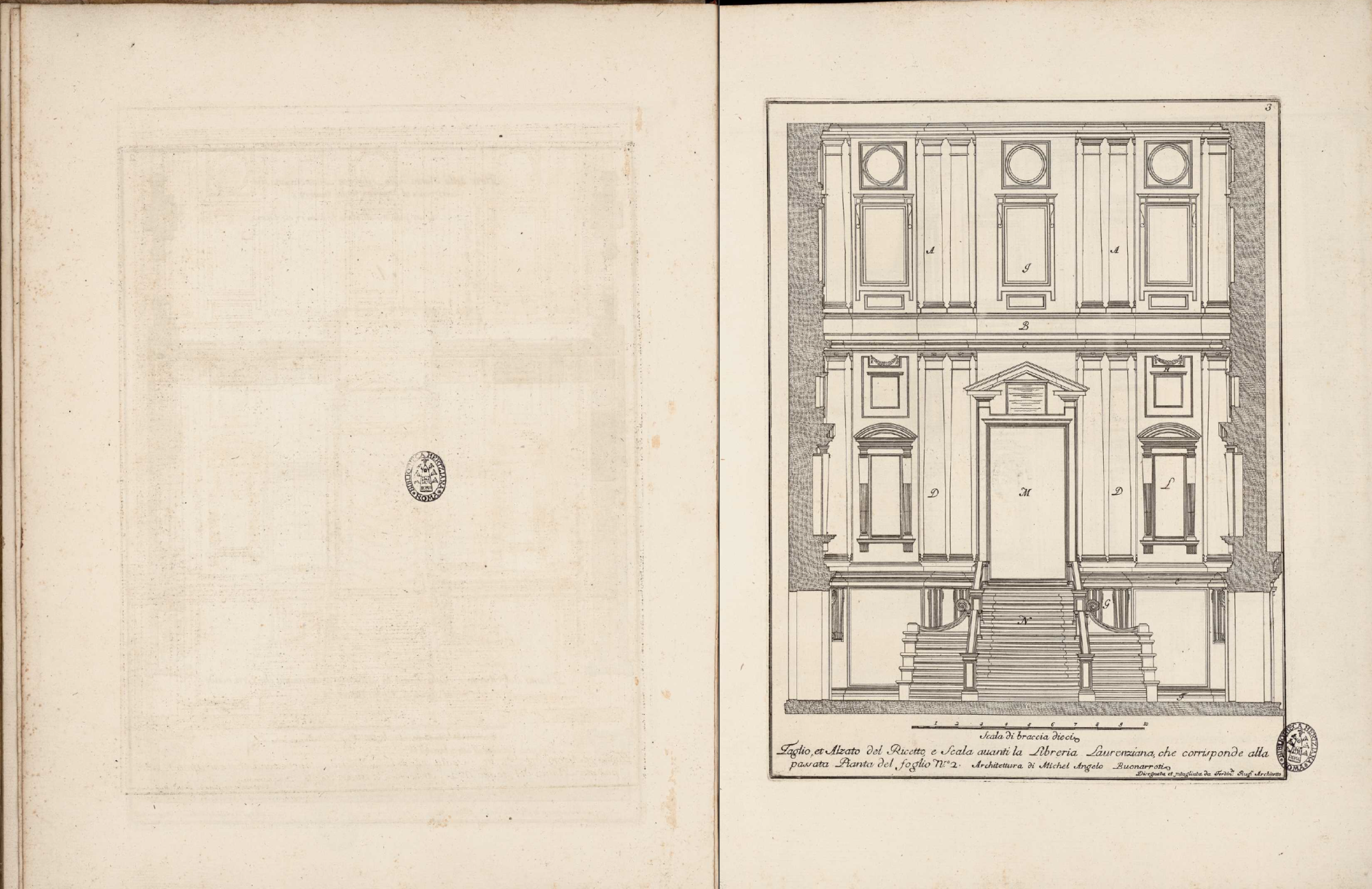 The picture shows an external facade which incorporates the typical architectural elements of the period in which it was built. I find it particularly beautiful how precisely the drawing is presented to the viewer. If one has the knowledge, one could take up these detailed arrangements for an individual project. The regularity of the pilasters, capitals, cornices and windows is outstanding.
A continuation of the building shows the incredible preciseness as well as the structural regularity. New elements are introduced but fundamentally the motives remain the same. On each page you can distinguish a small imprint as well as a short and concise text.