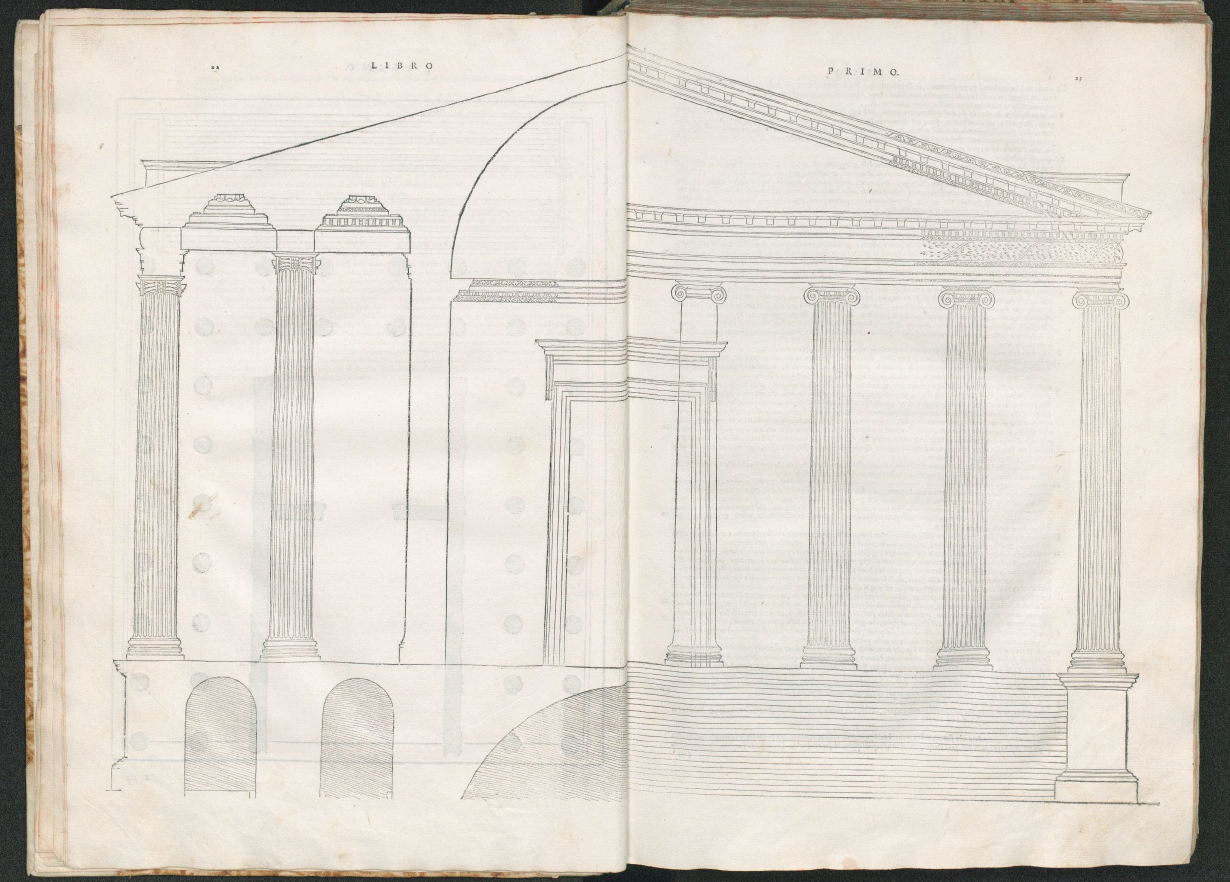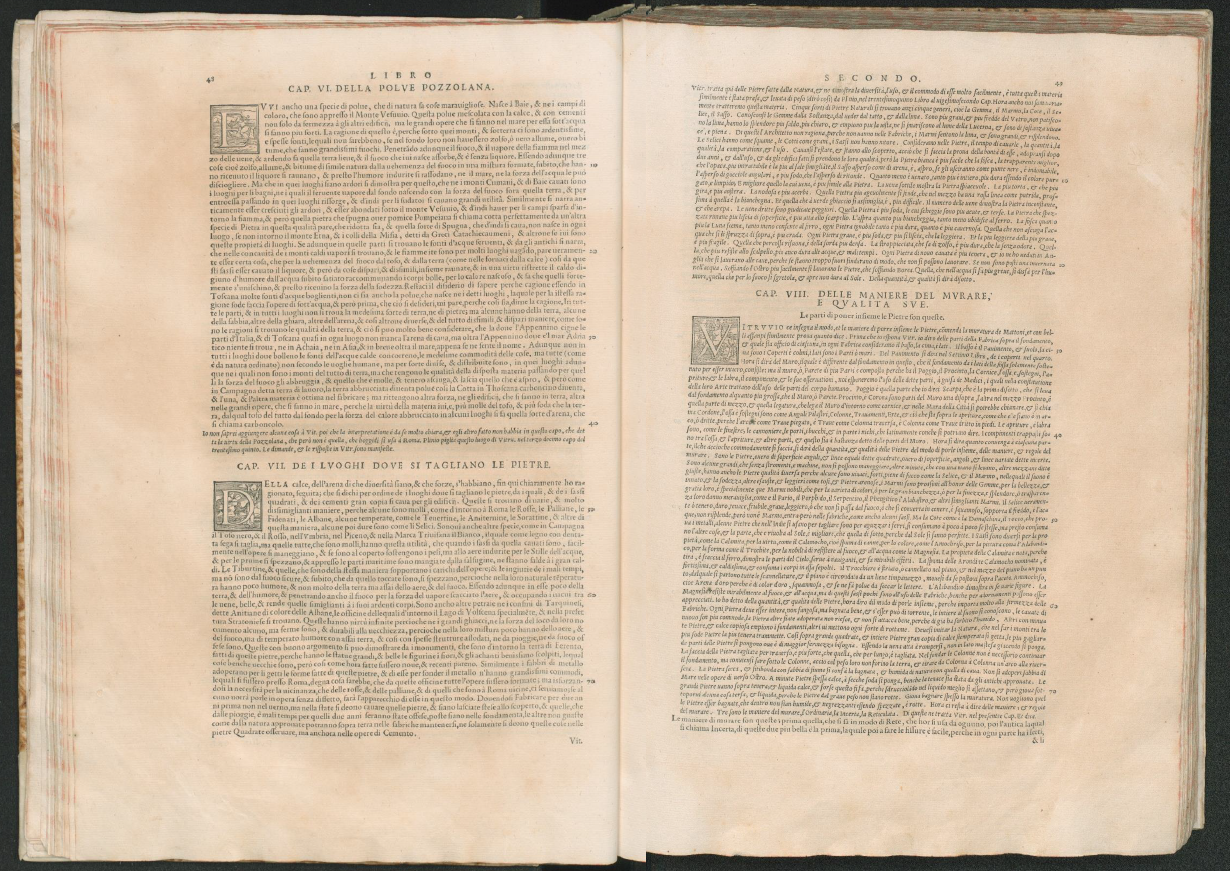 Libro Primo
Page 20,21,22,23
Libro Secondo
Page 48, 59
The first thing we notice, is, that all three spreads look completely different.
On page 20 and 21 we can see a composition which consists out of an image and a small text which describes what is happening in the image.
Pages 22 and 23 on the other hand consist solely out of a single image. However, on a closer look at the image we can see that both pages differ quite a bit from each other. While the rough shape of the building in the image stays the same, most details are completely different on the two pages. Only a drawn doorway connects the two pages in the middle. We can find the reason for all this on the previous pages.
Pages 48 and 49 only consist out of text.
Timon_Zwyssig_20-918-454_Oslo