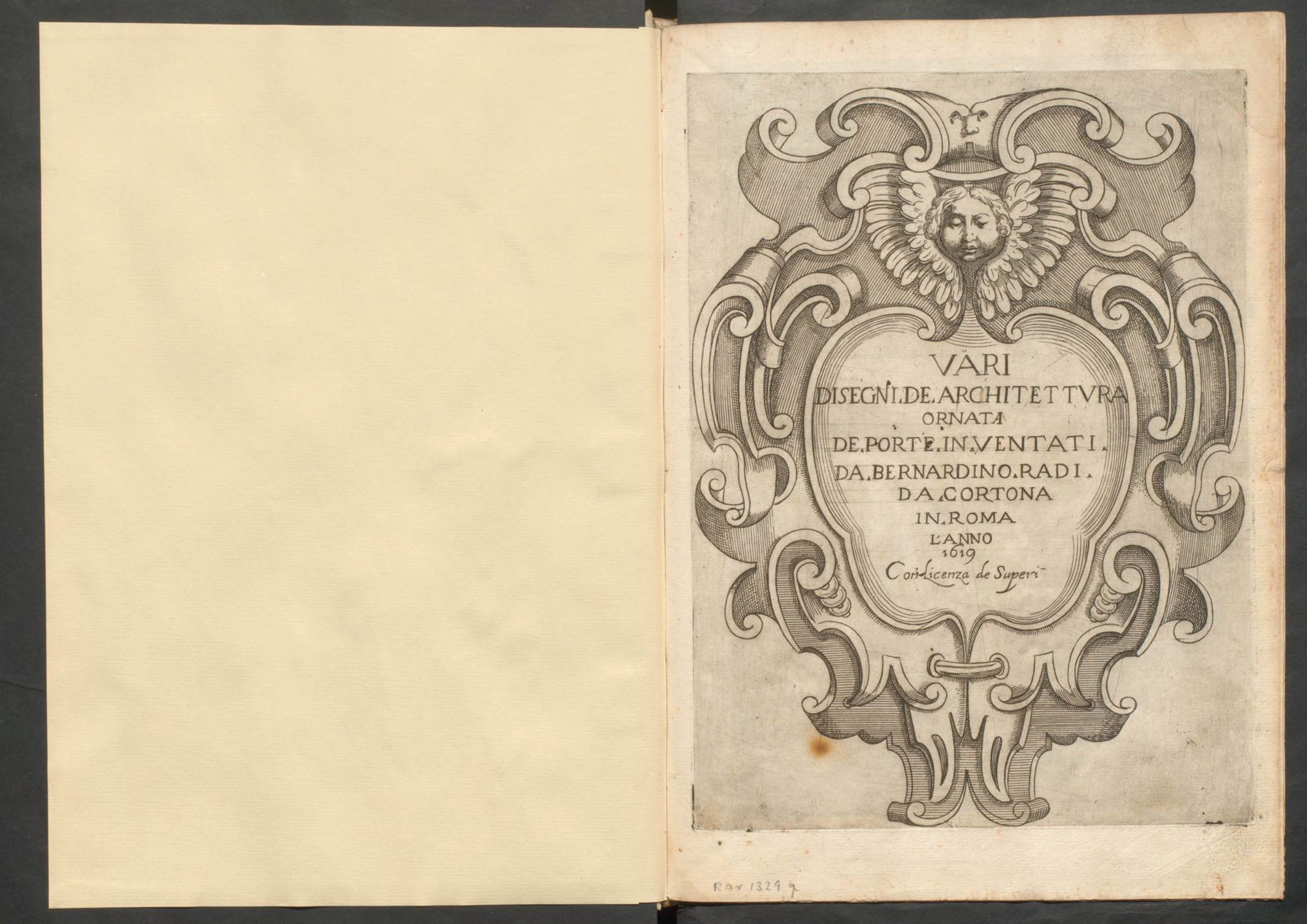 These three double pages of this book are especially important because they show the 3 different page layouts of the book.
The first page is the title page of the work. With the title "the several architectural drawings with door ornaments", invented by whom, where published and the year. Already on this very first page the ornamental elements are in the foreground. Filling the page like any other drawing, designed like a decorated window with all the information in the centre.
The next selected double page is the big exception of the whole book. Nowhere in the book does it have flowing text. It is a tribute to the nobles, the city of Rome and other important formative roles in the life of Bernardino Radi.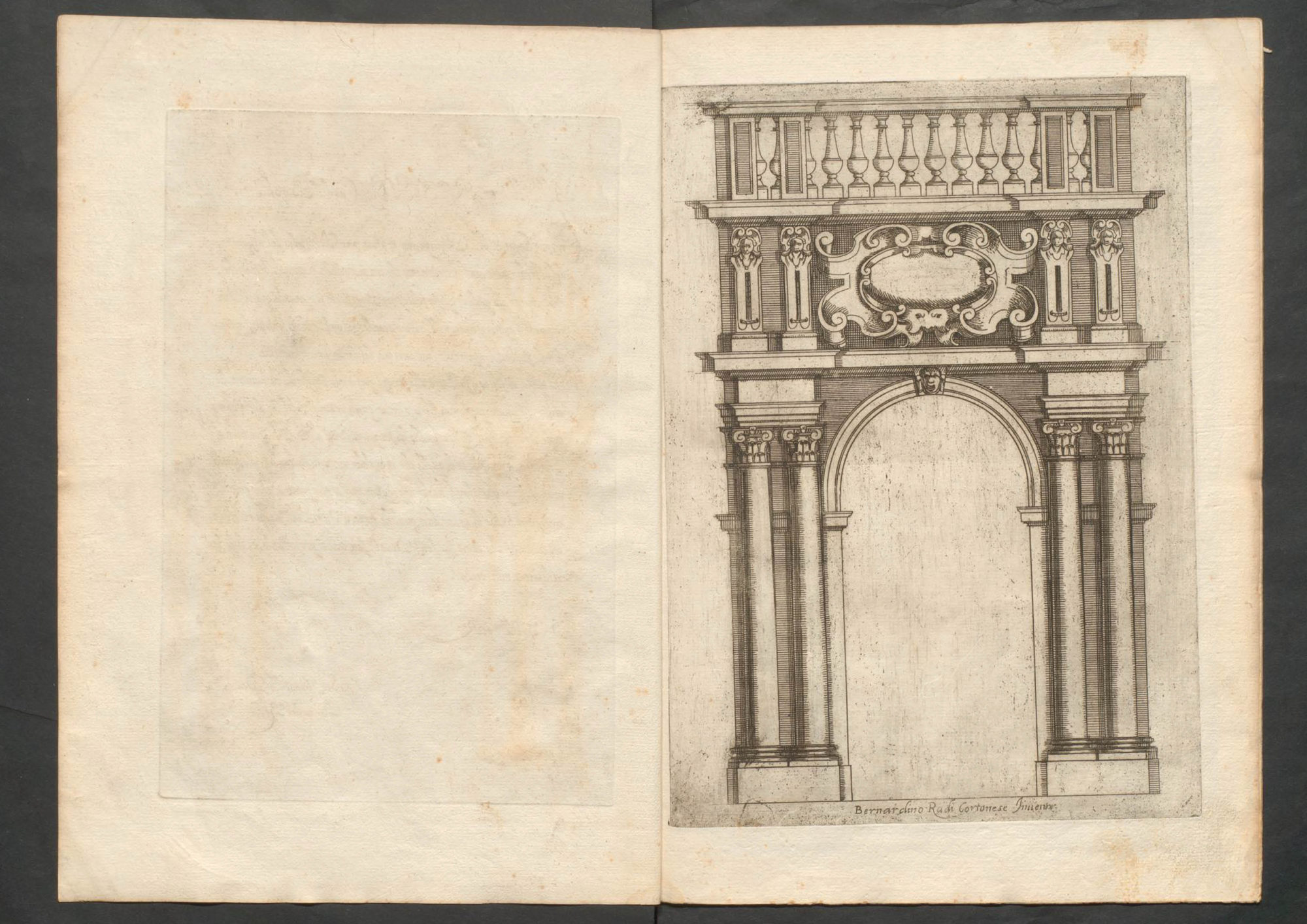 The last double page is an example of the remaining 55 double pages. A large engraving of a doorway. Always signed with Bernardino Radi, Cortonese inventor. On the empty opposite page the engraving of the previous page is still visible. Each page of the book is printed on one page only. This means that only the right side of each double page is filled, the other one may be used to protect the individual engravings. They can be rubbed off, or notes and sketches can be recorded.