The first spread I chose in Topographia Galliae (page 36-37) shows a drawing of "PARYS" and contains a caption which will be explained on subsequent pages. I chose this axonometry as my first spread, because I like on one hand the idea of the foldable pages for drawings and on the other hand, because I recognised a slight difference in the printed colour.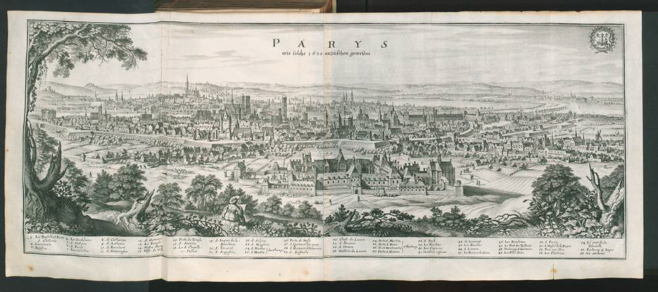 The second pair (page 44-45) is at the first sight just four columns of full justification. By taking a closer look, you recognise that there is on each page a short passage, which breaks this pattern – a direct speech and an epitaph.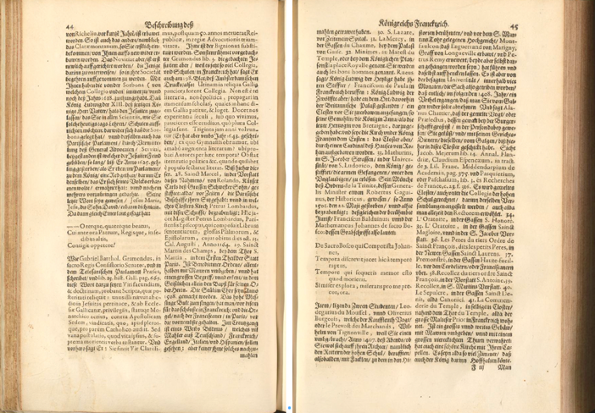 Page 70-71 are part of a "new section" of the book which describes the quarters of the "Königreich Frankreich" in alphabetic order. The title font is always bigger than the rest of the text and the length of the description varies a lot, as one can see on these two specific pages.