Page 10/11
This is the title page, but only the right side is printed like this. The title reveals that it is about demonstrating the theory of perspective in a new way. This is reflected in the way the title is formatted. There is a ripple effect and the most important word (i.e. perspective), is written the largest, which directs the focus there.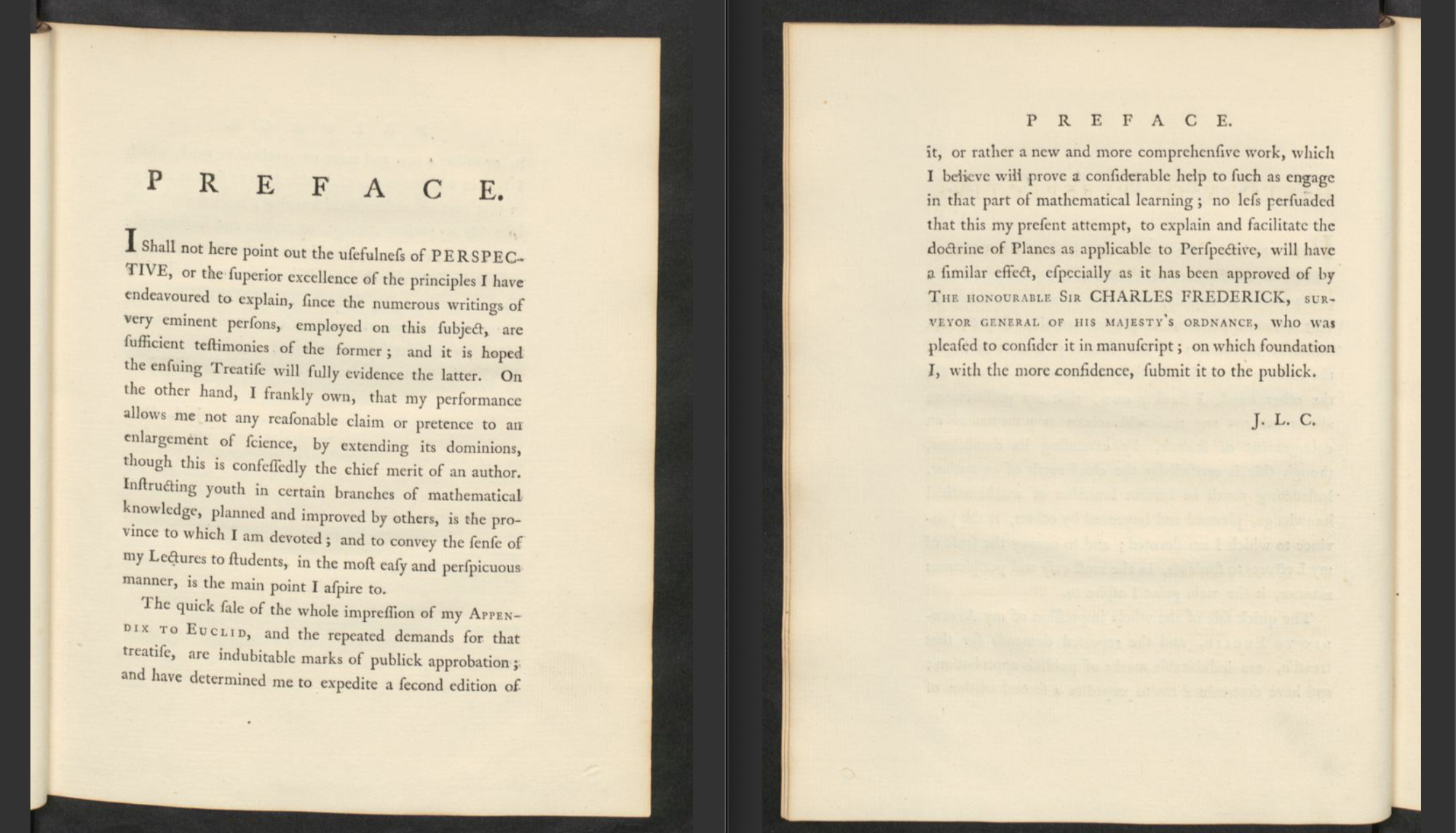 Page 15/16
In the first pages of this book, the author explains that he is interested in passing on the theories and knowledge. he is aware of the fact that he has not reached the goal of every author to expand the knowledge. He has dedicated himself to teaching.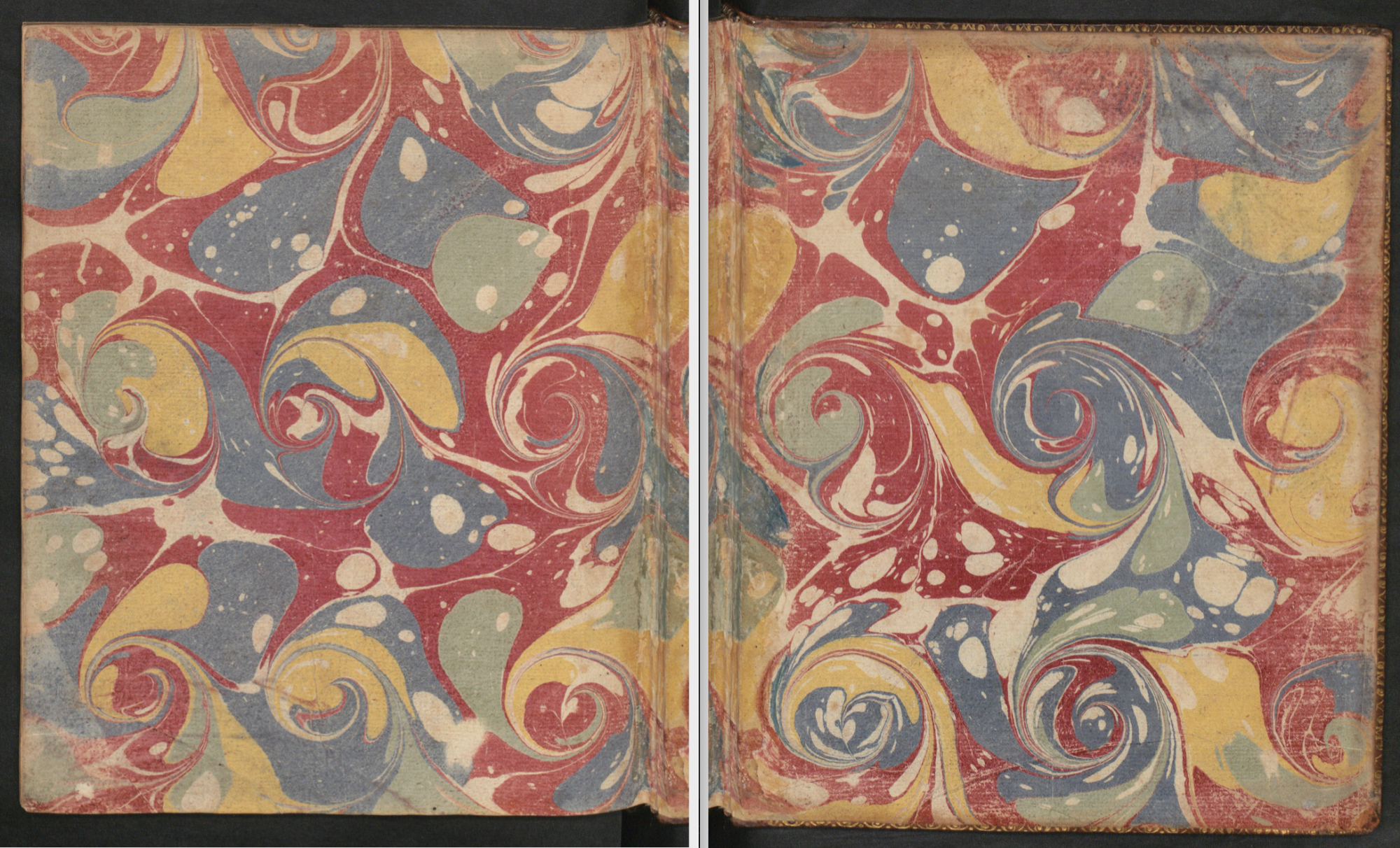 Page 154/155
These are the back covers of the book. Even though they are not part of the text, it made me think why exactly these pictures were chosen as back covers. There are many round, curved, colorful shapes and patterns that do not really seem to have anything to do with perspective. This is a nice contrast to the theme of the book.