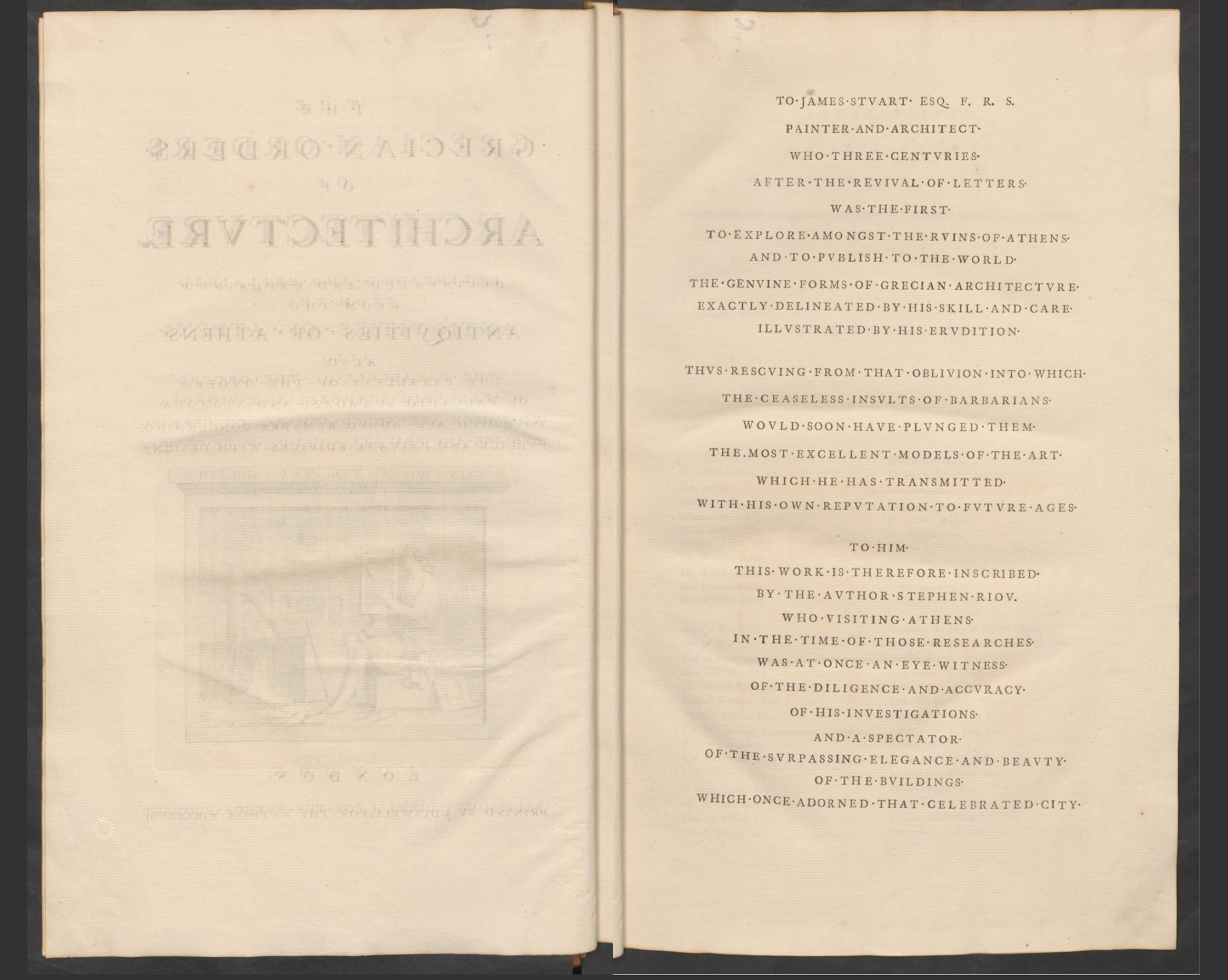 This is the first text the book starts with. The aim of this page is to show to whom the book is inscribed to. It adresses James Stuart, a painter and architect, who was the first who published to the world the orders of the grecian architecture. Unlike the rest of the book, the text is written in capital letters and each word is separated to the following by a dot. This layout gives importance to the text.
This spread is a collection of pages from the first two chapters of the first part of the book. The text is layouted in paragraphs, tbut on page 40, it gets divided by lists and and charts. The chapters are divided in plates. Sometimes, footnotes are added.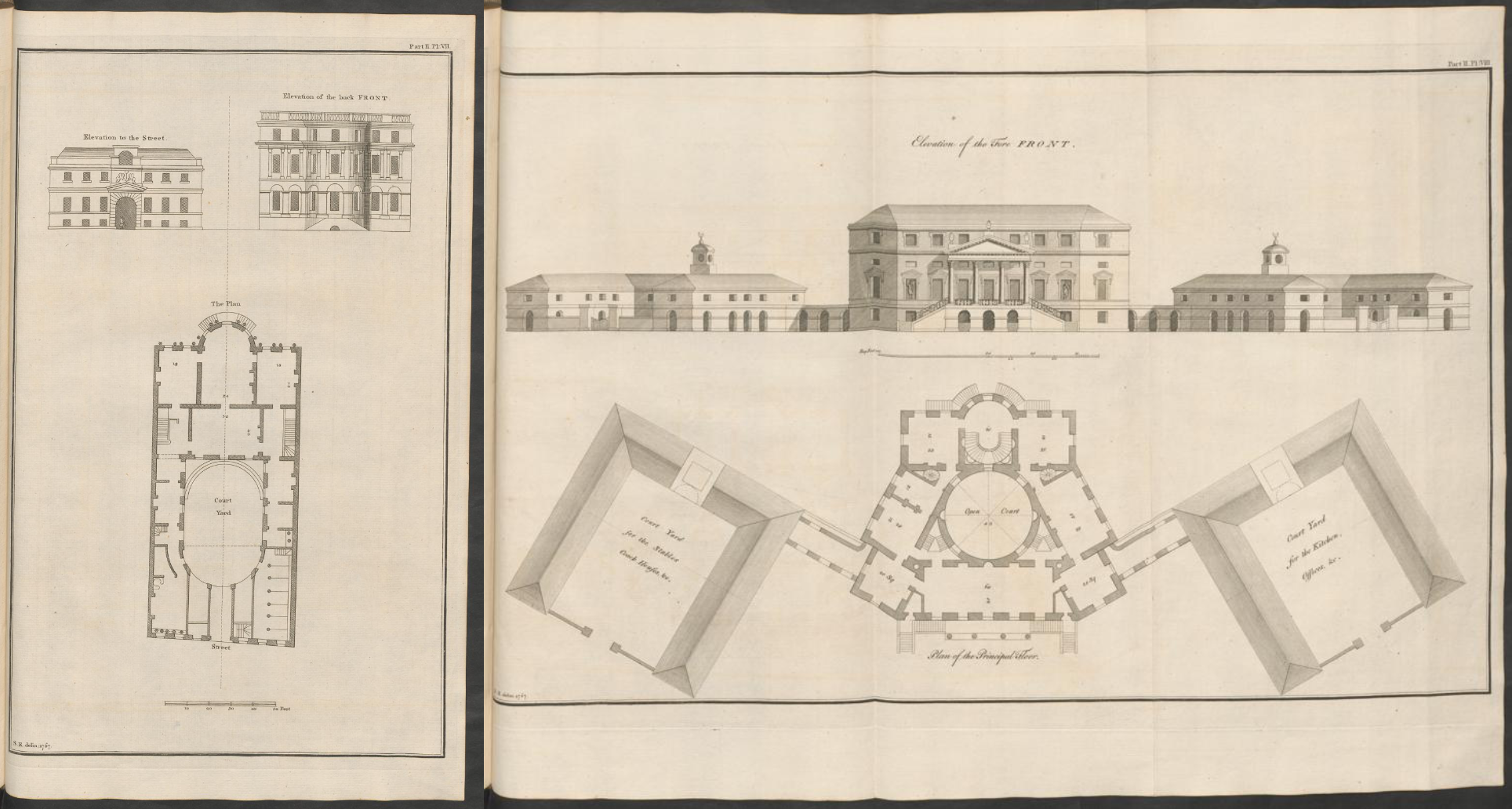 The book consists of a second part called "remarks concerning public and private edifices". This part is also devided in chapters and plates which are layoutet as in the first part. Furthermore, at the end of the text, a few graphics and illustrations are added to the two parts. The illustrations are layoutet both upright and landscape format. Owing to some plans and drawings are bigger than the book format, they can be unfolded.