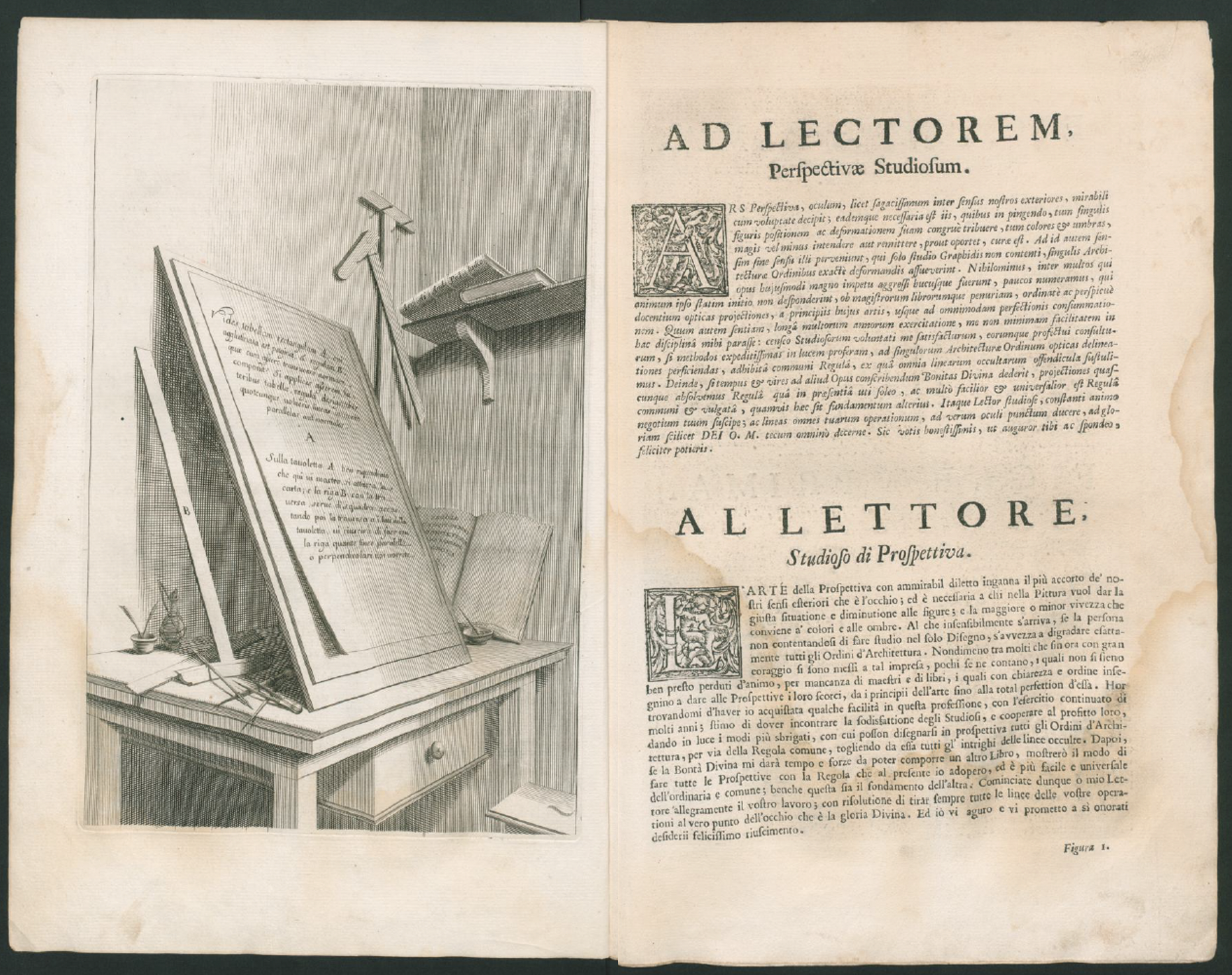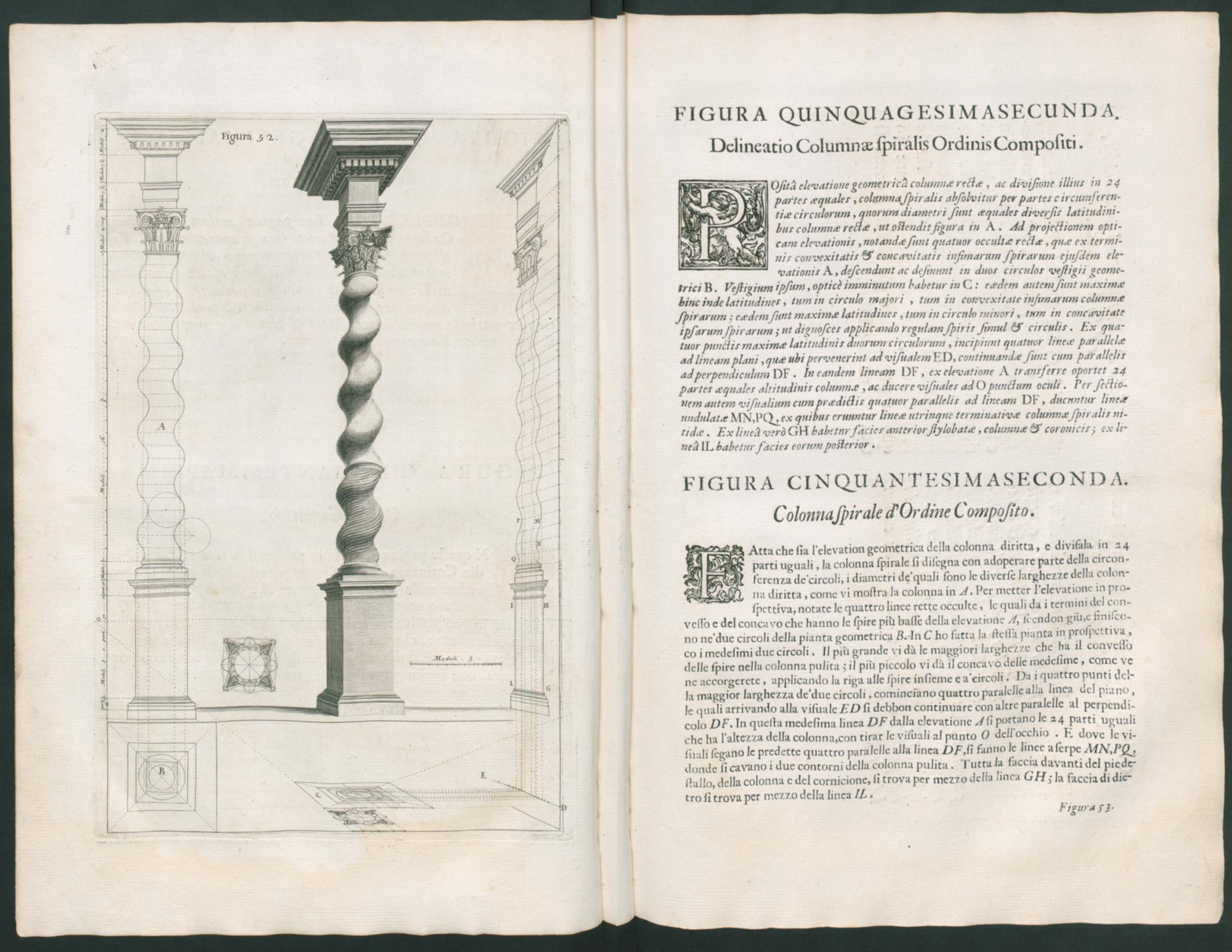 On the first page is a picture that shows a table on which a book page is being worked on. I think showing how somebody's work is being done helps a lot with understanding the work and the craft.
In the middle of the book the pages suddenly change orientation. Pozzo does this in order to better fit his drawings on the pages. He shows how to work with different angels and perspectives.
The last spread of pages I chose because of the illustration on the left side. Depicted is a column in the form of a spiral. Alongside it are drawings that supposedly show the column from the front and the side. The shape of the column is unique to me because I have not yet seen a column in such a shape.