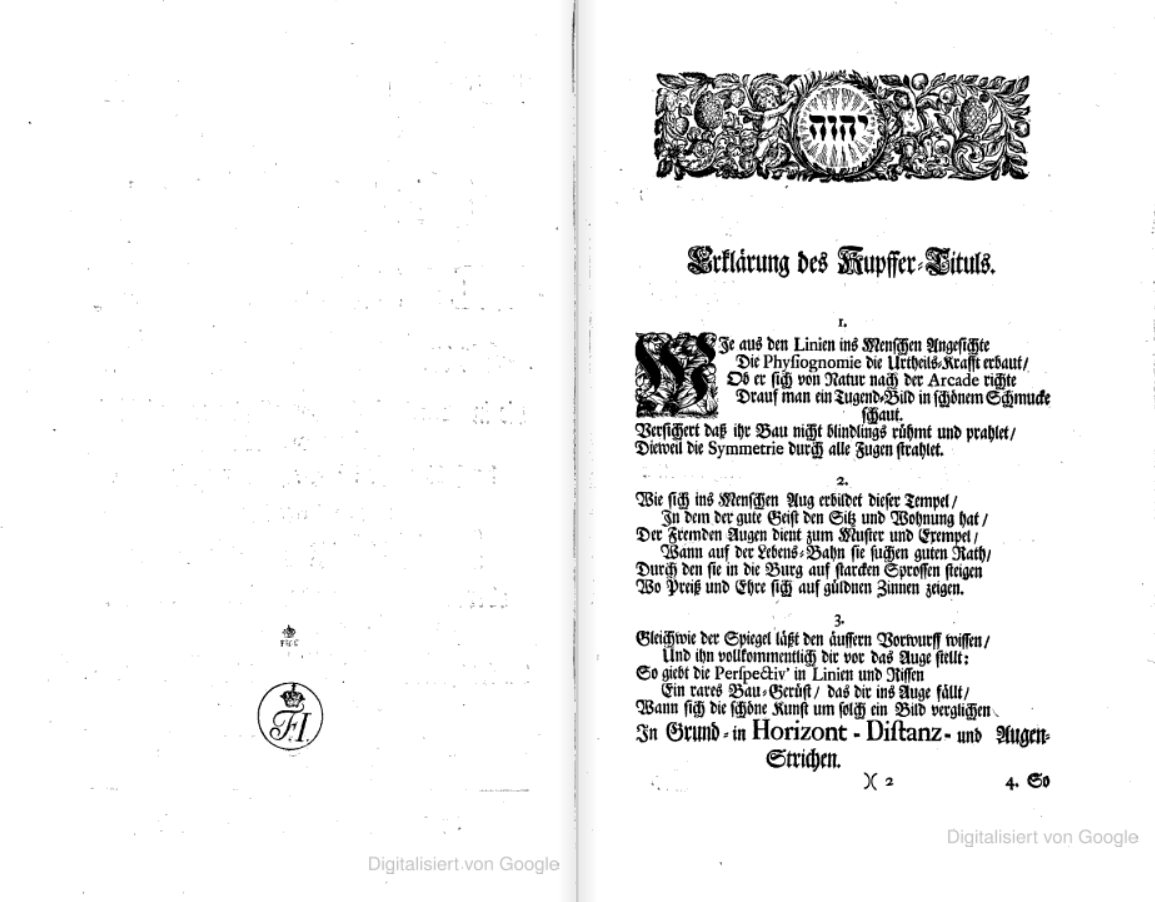 This first extract from the book is the first text encountered by the reader after the title page. It is accompanied by a detailed decoration on the top, which not only serves to enrich the book in terms of appearance, but also marks the beginning of a chapter and distinguishes the different parts of the book.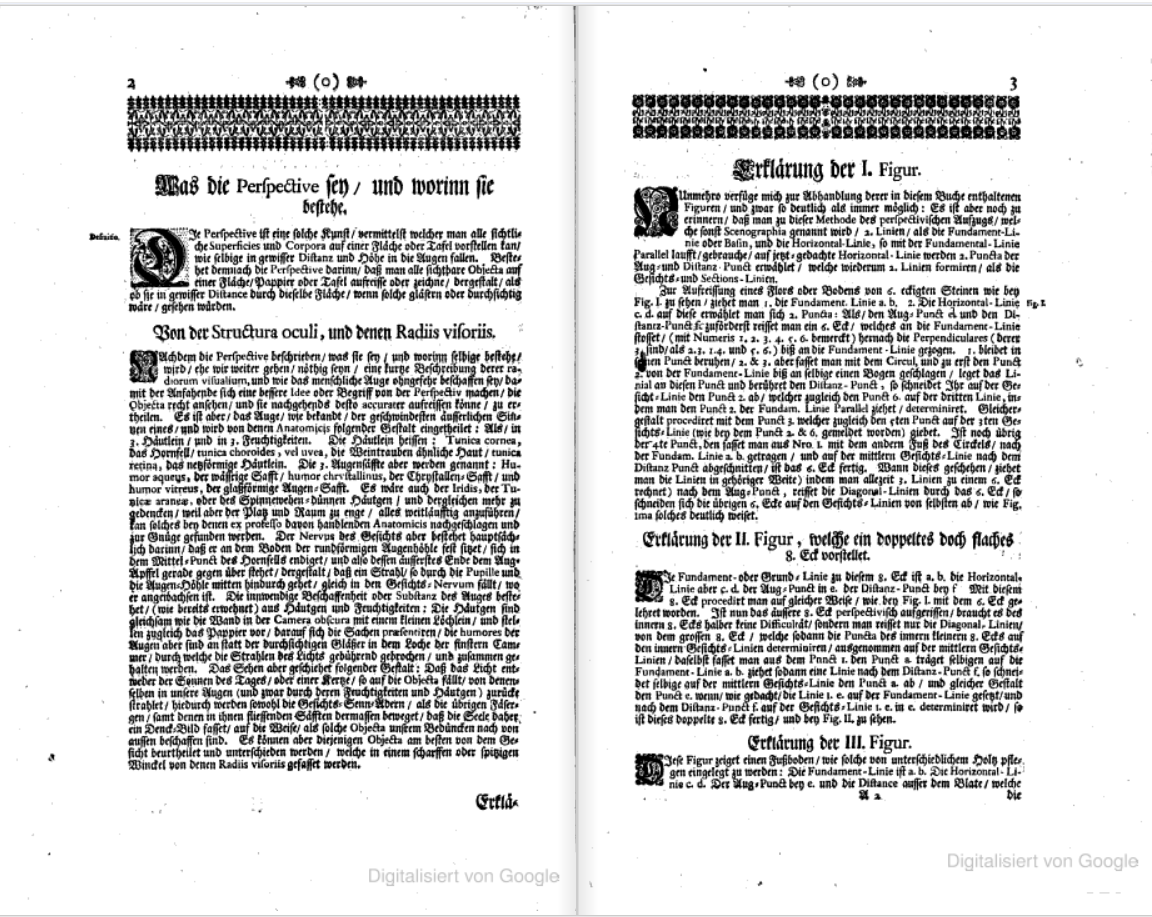 This extract is also marked by the horizontal drawing on the top, signaling the beginning of a new and distinguishable part. I chose this pages as the several (now smaller) paragraphs are describing the figures which we encounter in the second part.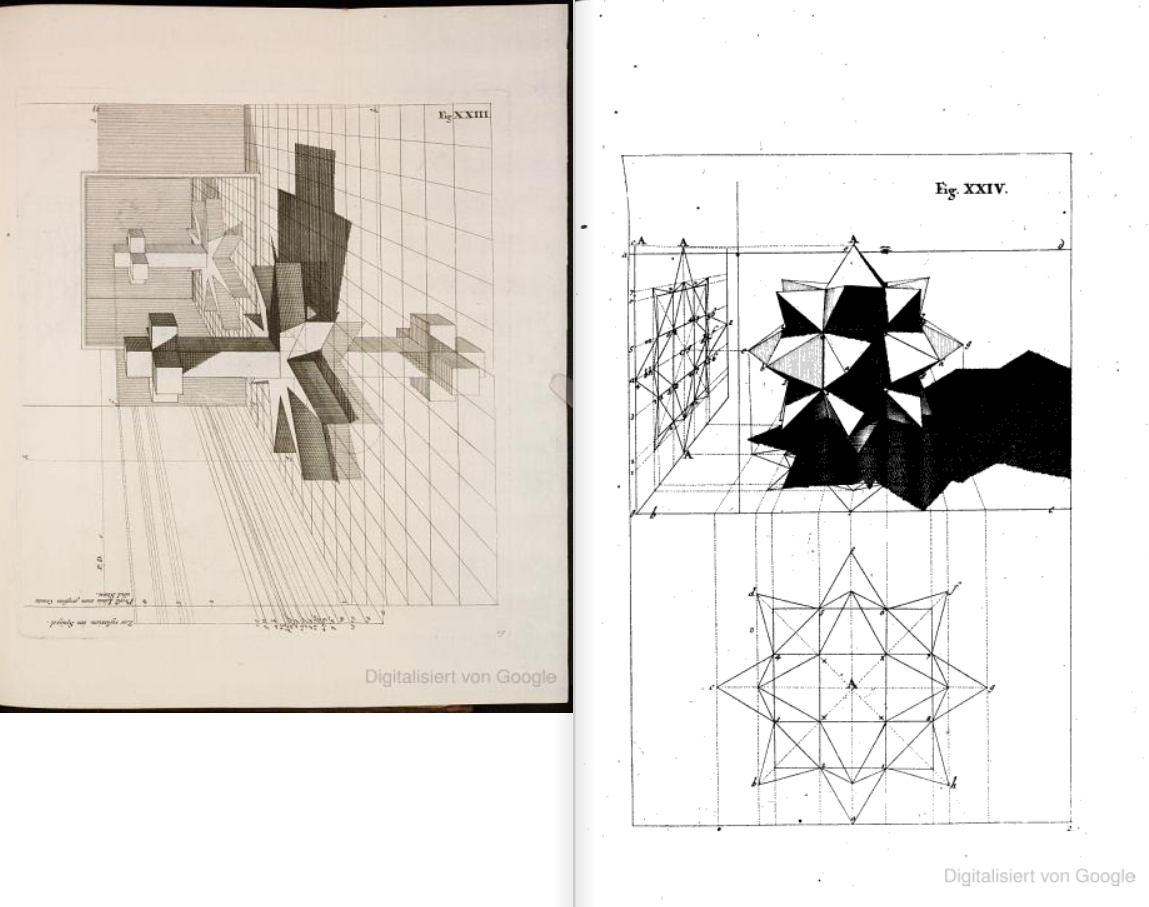 The last extract is composed of the eye-catching drawings described in the first part with the according latin number. All drawings are characterized by a visible and strong perspective. I chose this extract as it closes the full image about the content of the book and shows us the drawing abilities of the autor.