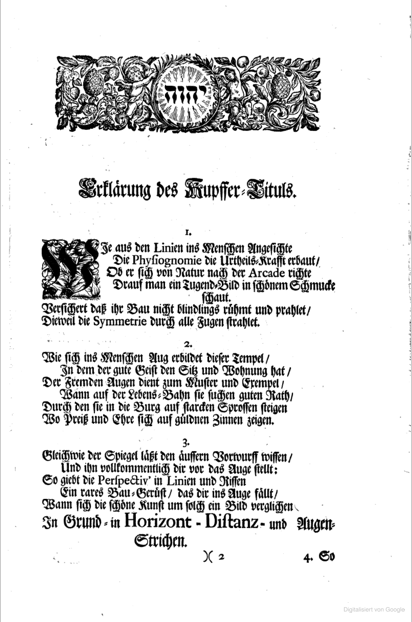 My first selection is page 10.
I chose this page because I immediately noticed the pattern at the top of the page.
There is something written in Jewish in the center of the pattern. The pattern is decorated with fruits and leaves.
My second selection is page 51 and 52.
I chose these pages because I think the drawing and especially the shading of the drawing is very interesting. Also how the whole thing is projected onto a surface.
On the left the whole sheet is blank. Probably to take notes there.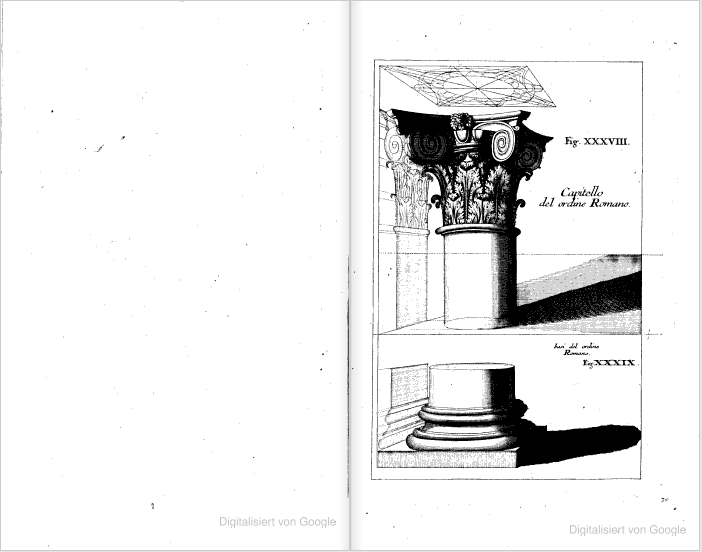 My third selection is page 104 and 105.
The left side is empty as always.
On page 105 you can see the capital of a column above and the base of the column below.
I love the detail in this picture.