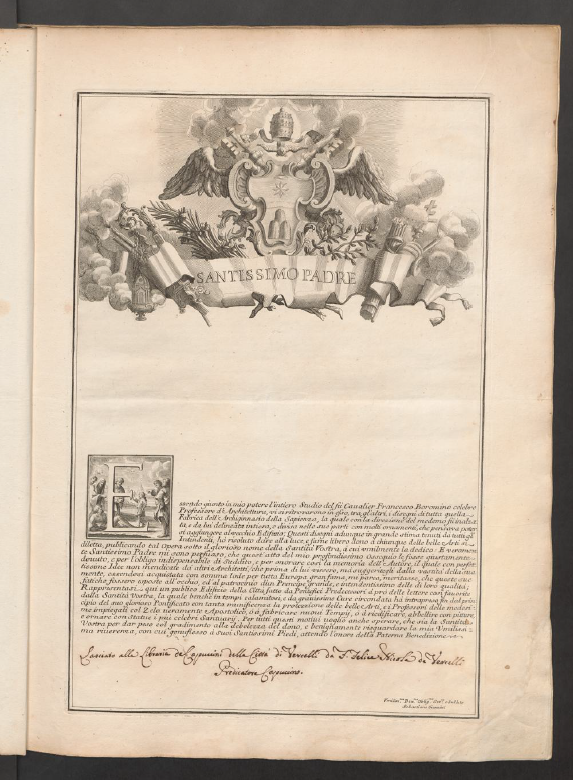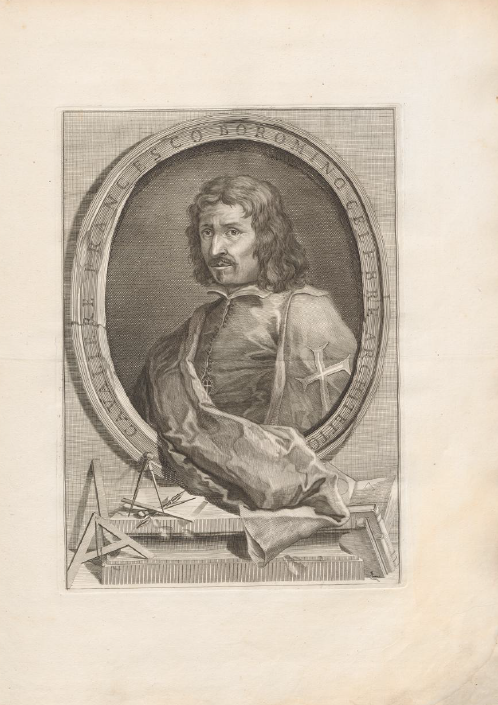 This book contains a collection of very detailed and beautiful drawings of a building. I believe the drawings are from the architect Francesco Borromino. It is also notable that the pages are only illustrated on one side. This leads that every "page pair" only has one drawing. This is probably a way to strengthen the focus of the reader.
The first page that I chose could possibly be an introduction to the book or to the architect himself written by the author. The most remarkable part of this page is the embellishment of the fist letter of the paragraph.
Page 2 depicts a portrait of Francesco Borromino. It shows the portrait and some set squares and compasses. The interesting part about this portrait is that a piece of the architects clothing comes out of the drawn frame and lays down next to his tools.
Page 3 is a very detailed section of a building. It is very beautifully shaded and easily shows the depth and intricacy of the building.