This is actually the second page of the book. There are some words, which are set in a big stone. But apart from these words, which by the way are not even in the middle of the picture, there are a lot of other things going on all over the page. There is a lot to take in, already on the second page of the book, when you haven't even started your reading yet.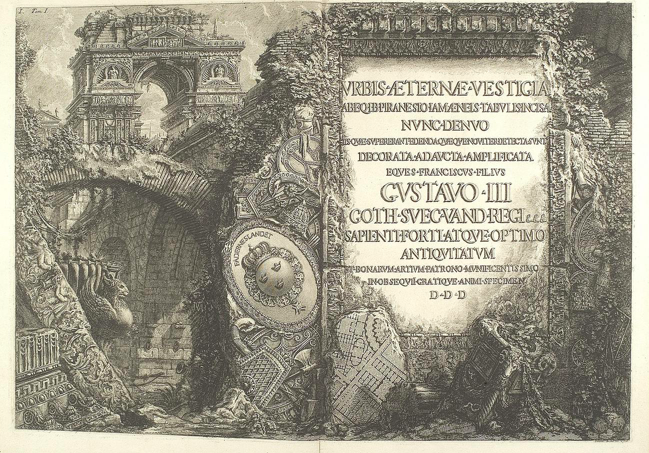 On this page those little islands caught my attention right away. These small parts look like some kind of islands, but they also seem to belong to each other in some way. Regarding previous pages, this seems to be an abstract city plan of Rome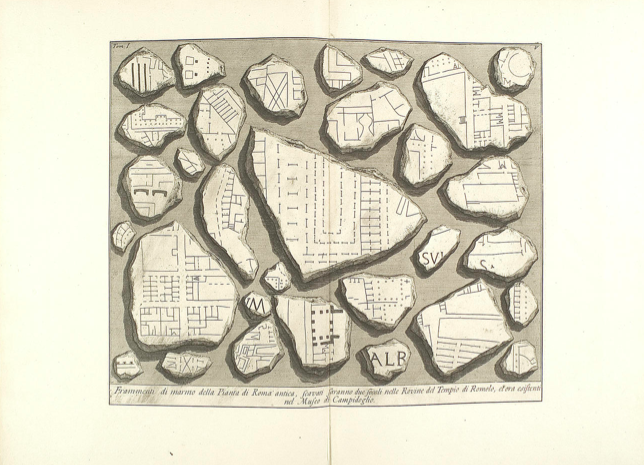 Last but not least this page seems quite interesting to me. There are no pictures in an ordinary way, but still there is some kind of a sign/ form, which is built by a specific placement of the text. What should it point out to the reader?