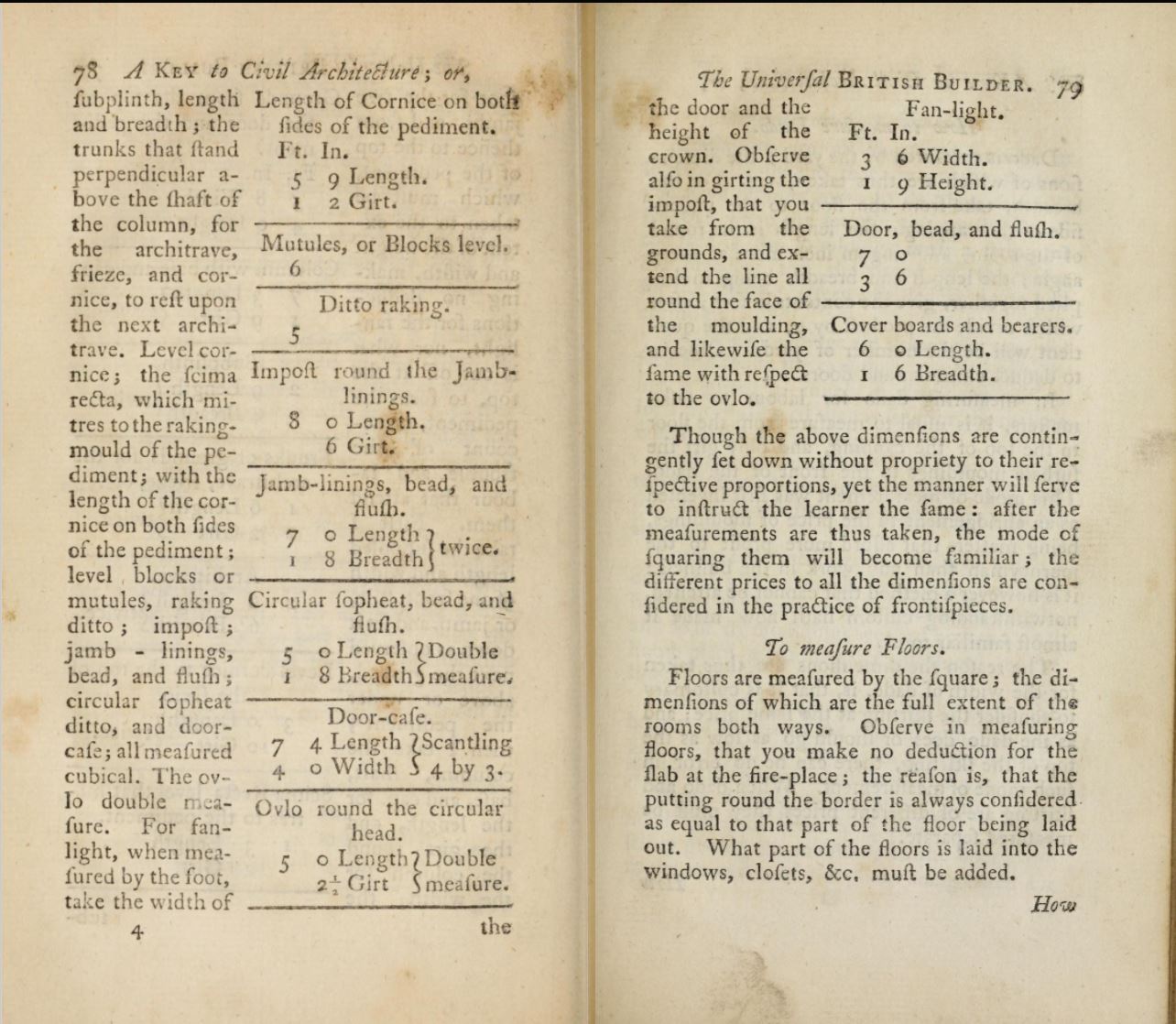 I selected this first spread because it shows the character of the book very well. It is a guide, not in an artistic way but more of a precise guideline for the practical, engineering part of architecture. In contrast to many other of the books presented, it has no space left for notes. Its content is not to be interpreted or developed but rather taken as an unchangeable guide.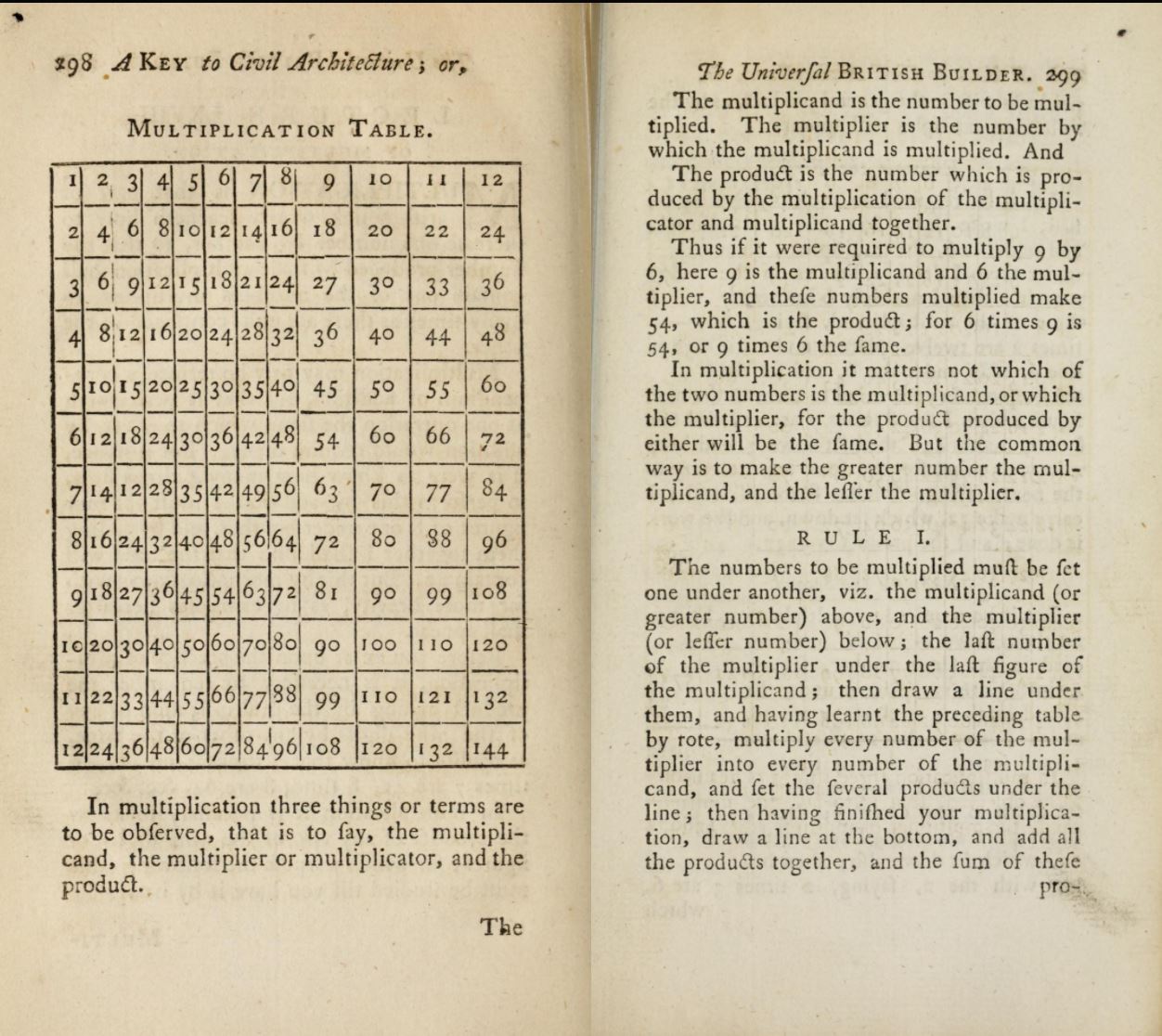 The second spread shows a multiplication table. I found this interesting because it shows that the goal of the book is to be very profound in the education of architects and includes the very basics. On the other hand it also shows that the book was written back in a time when not everyone could do basic muliplication.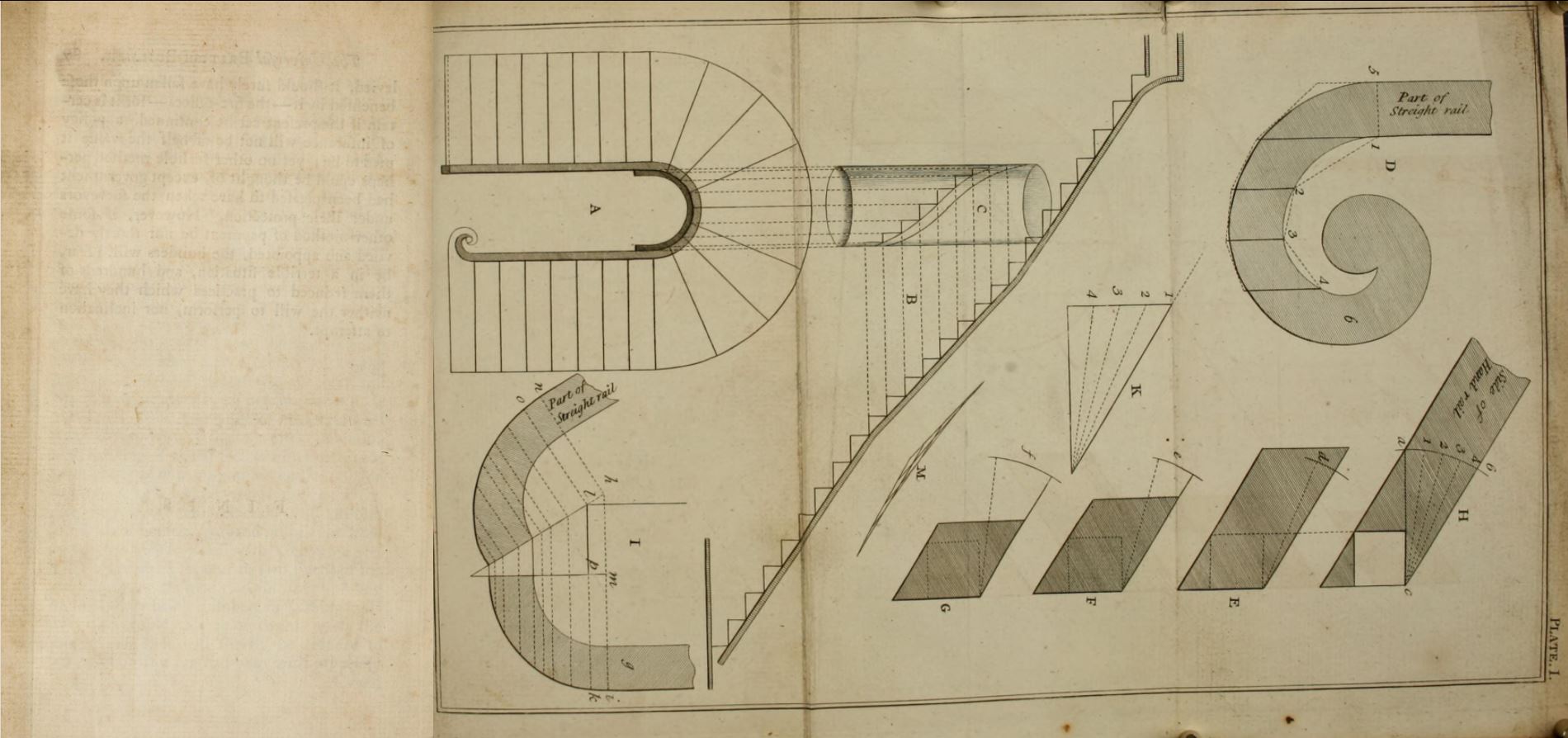 The last spread is one of two foldout pages at the end of the book. These two are the only pages featuring images. Both of them are about stairs and contain no explanatory text. It was not entirely clear to me why the stairs are viewed as this extraordinarily important (and none of the other parts of a building). A possible explaination to me was that it was the only part needing visual explaination (though i do not consider this a very good argument).
Post by Laura Schneider – 20-940-904