The first section of the book that caught my eye was the dedication; it amazes me that a book containing sketches of Chinese temples is dedicated to the Welsh king. Furthermore, while looking at it, I was amused by the submissiveness with which such a dedication had to be written at that time. As on all other pages of the book, the author leaves a lot of space (for notes, or because of the printing technology of the time?) around the text.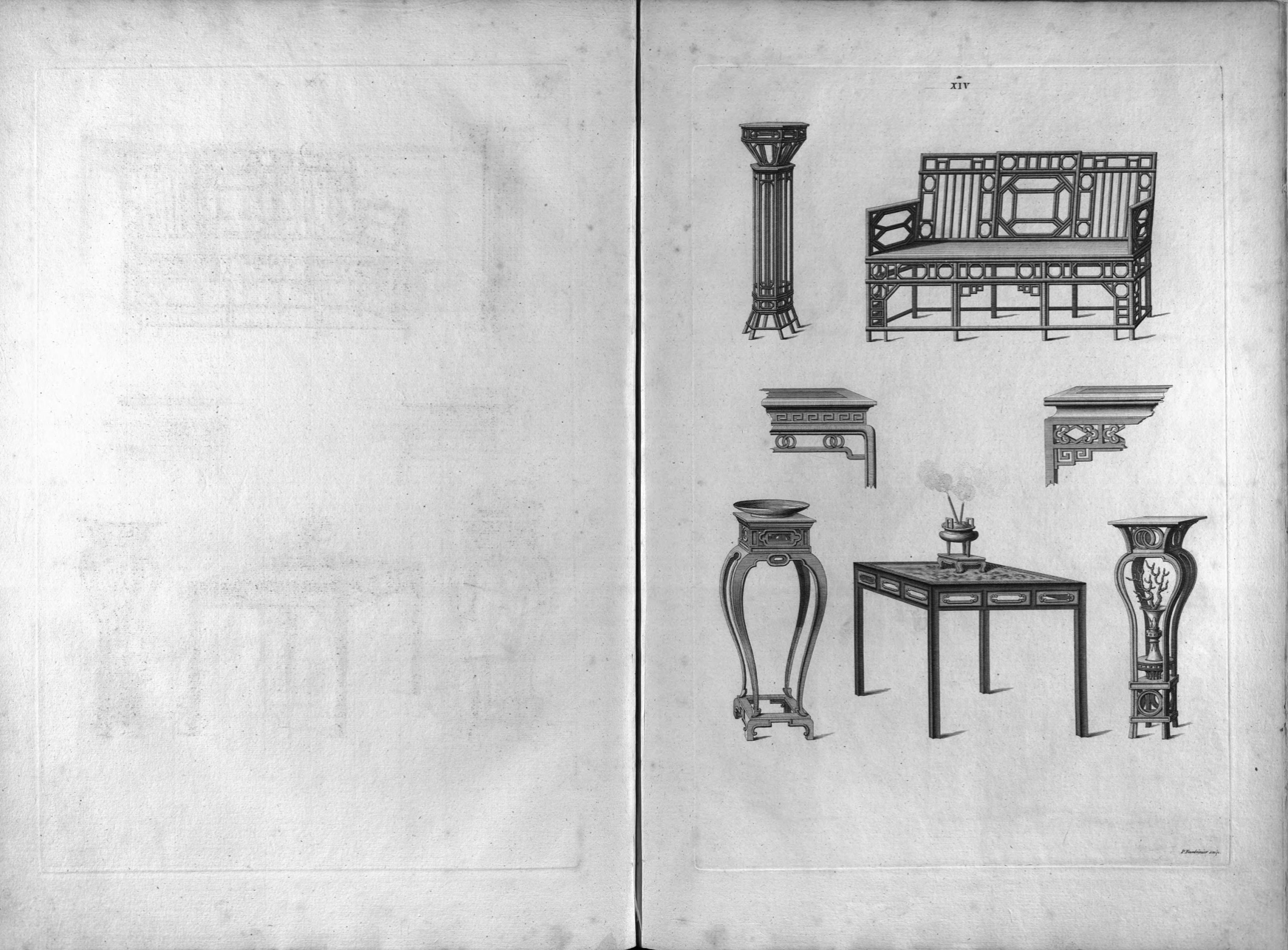 The layout of the book continues on these pages: an image arranged on the right-hand side and a blank page next to it, through which the previous page shimmers. I find the furniture shown on the page very interesting, as their form-finding is very unfavorable. The bench looks uncomfortable. The draftsman saves details such as blankets or pillows and depicts the objects in their purest form, but does not spare any objects such as incense sticks, which must have received his attention.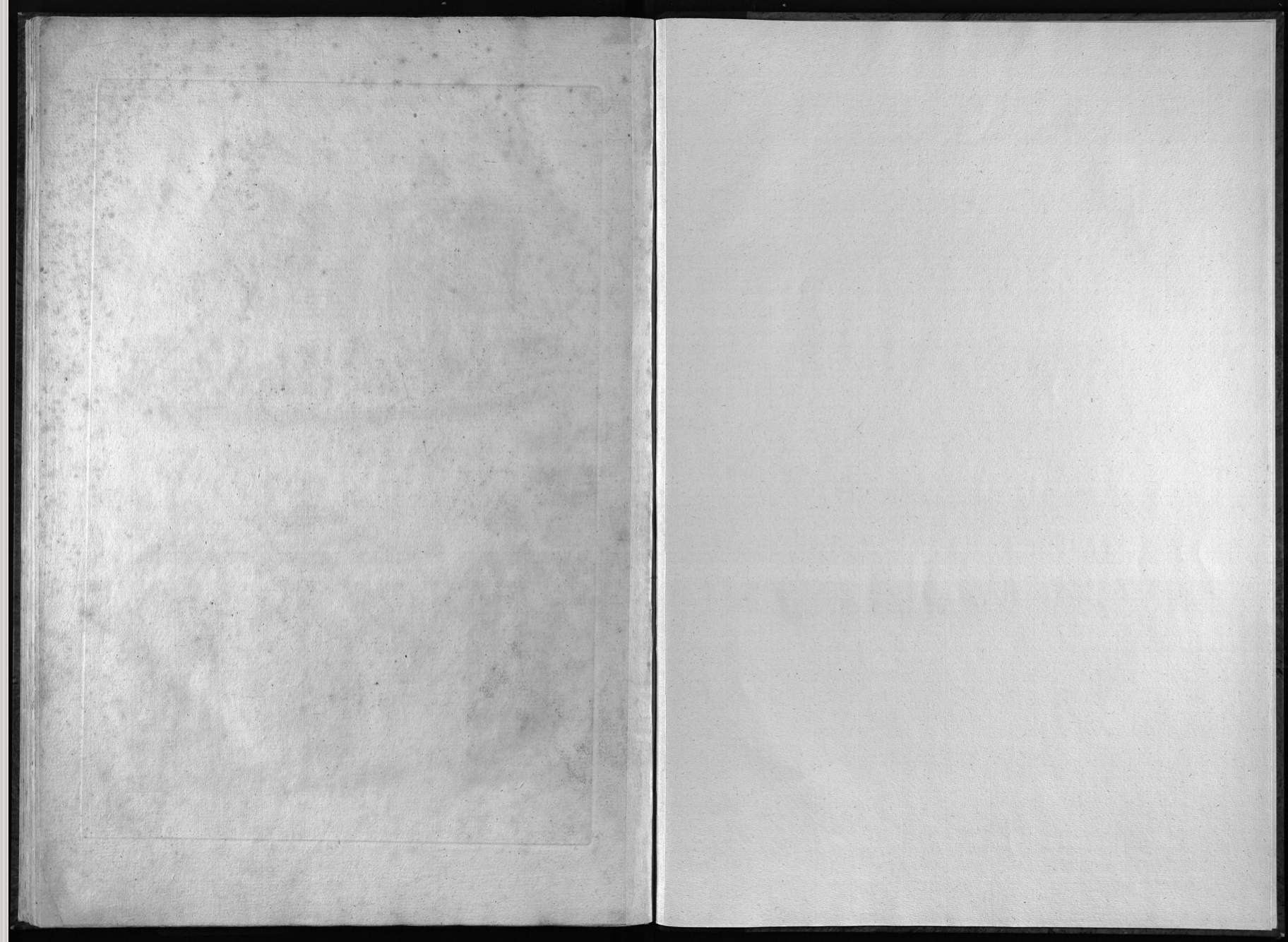 The binding of the book does not seem to allow the pages to be evenly divided. This creates 4 completely blank pages at the end of the book. From today's perspective, that seems strange to me.