1)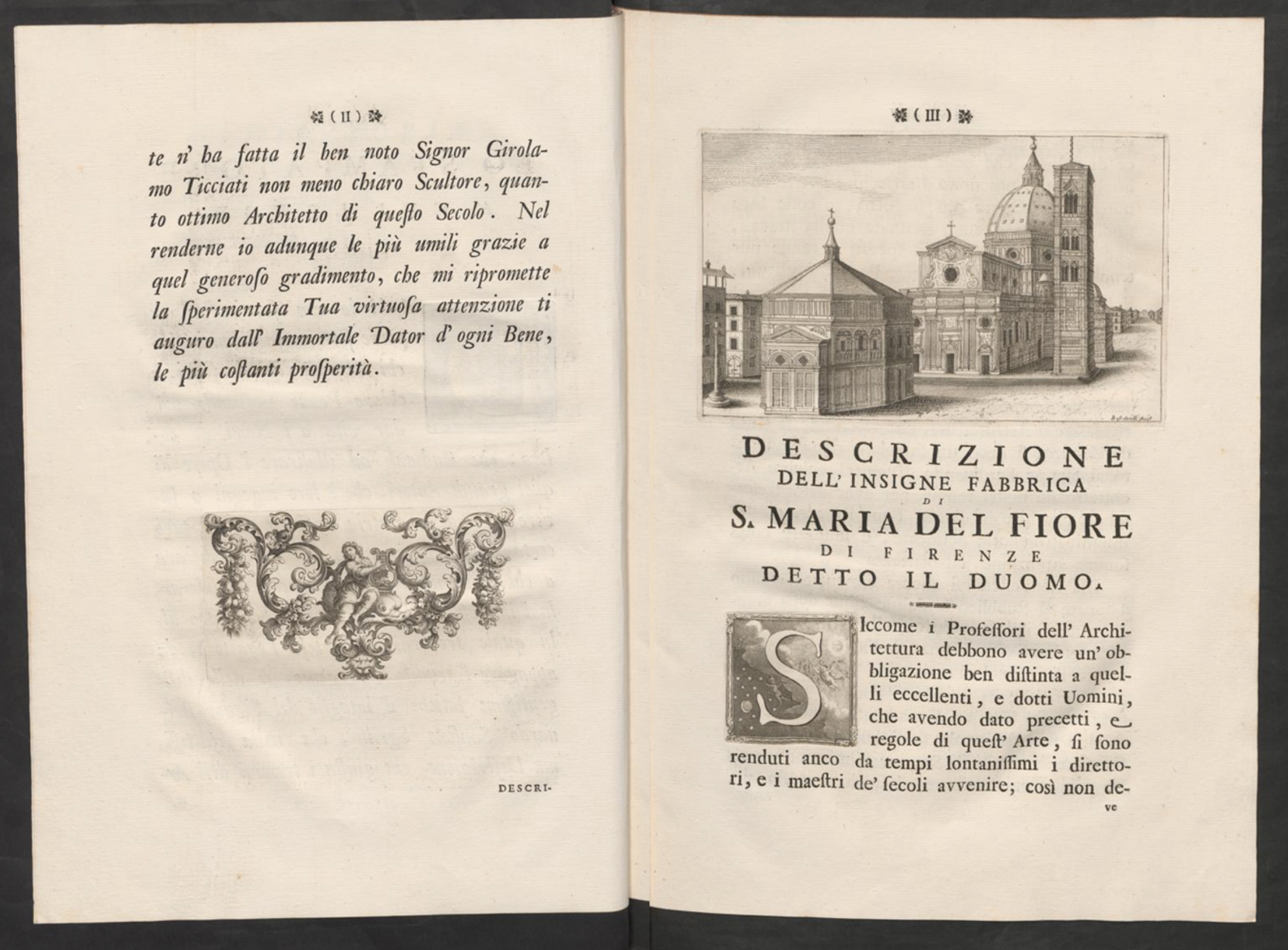 As one can see I already stumbled over an interesting spread on page two and tree. It caught my attention because the ratio between the drawings and the amount of text seems to be perfectly split in half. Each of the tree drawings have a different use; a drawing, some sort of a decor element and a fancy starting letter.
2)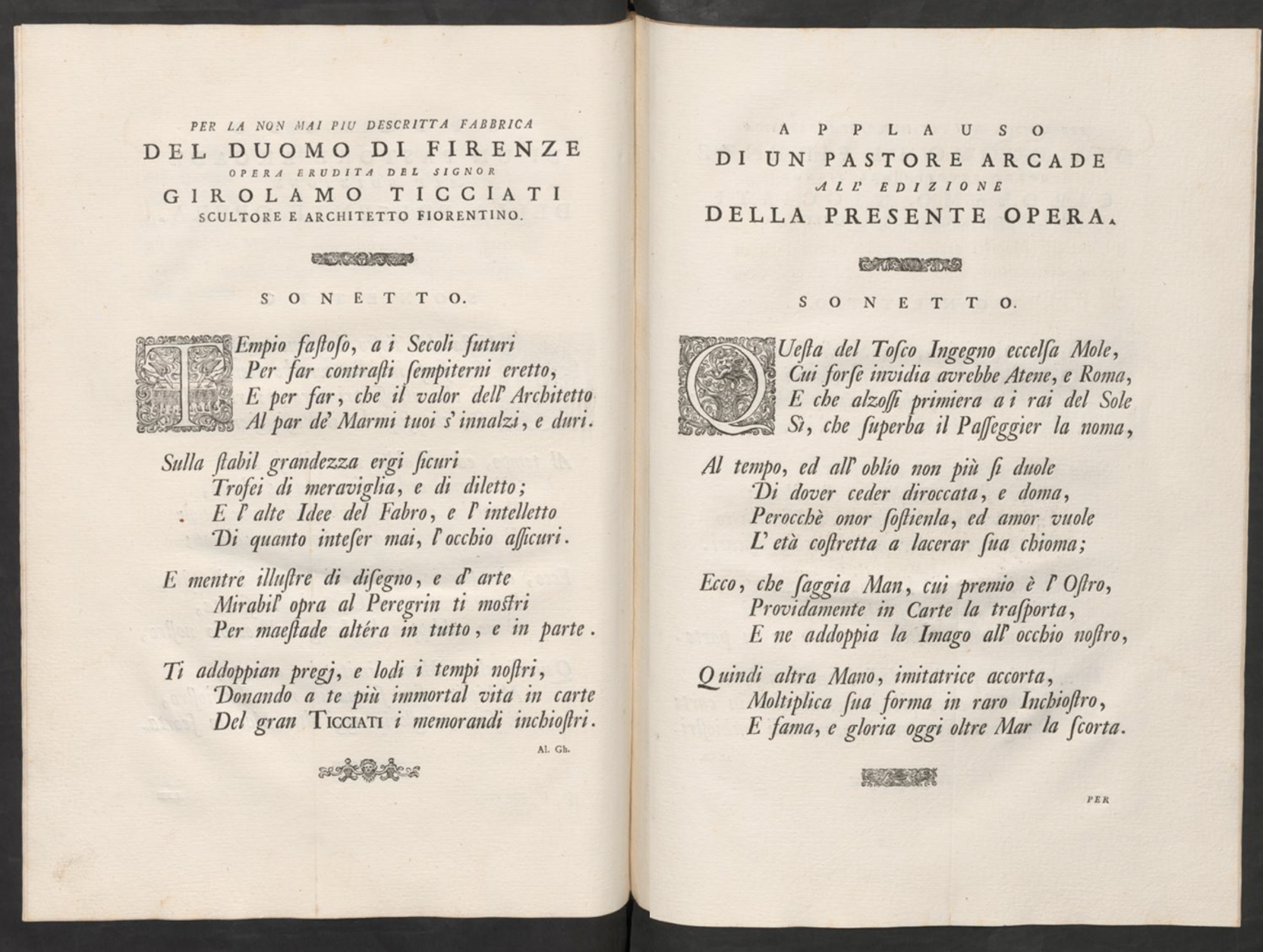 Completely different from my 1st spread choice; the context of these pages are two short sonnets. Also noticeable are the different typographies coming together.
3)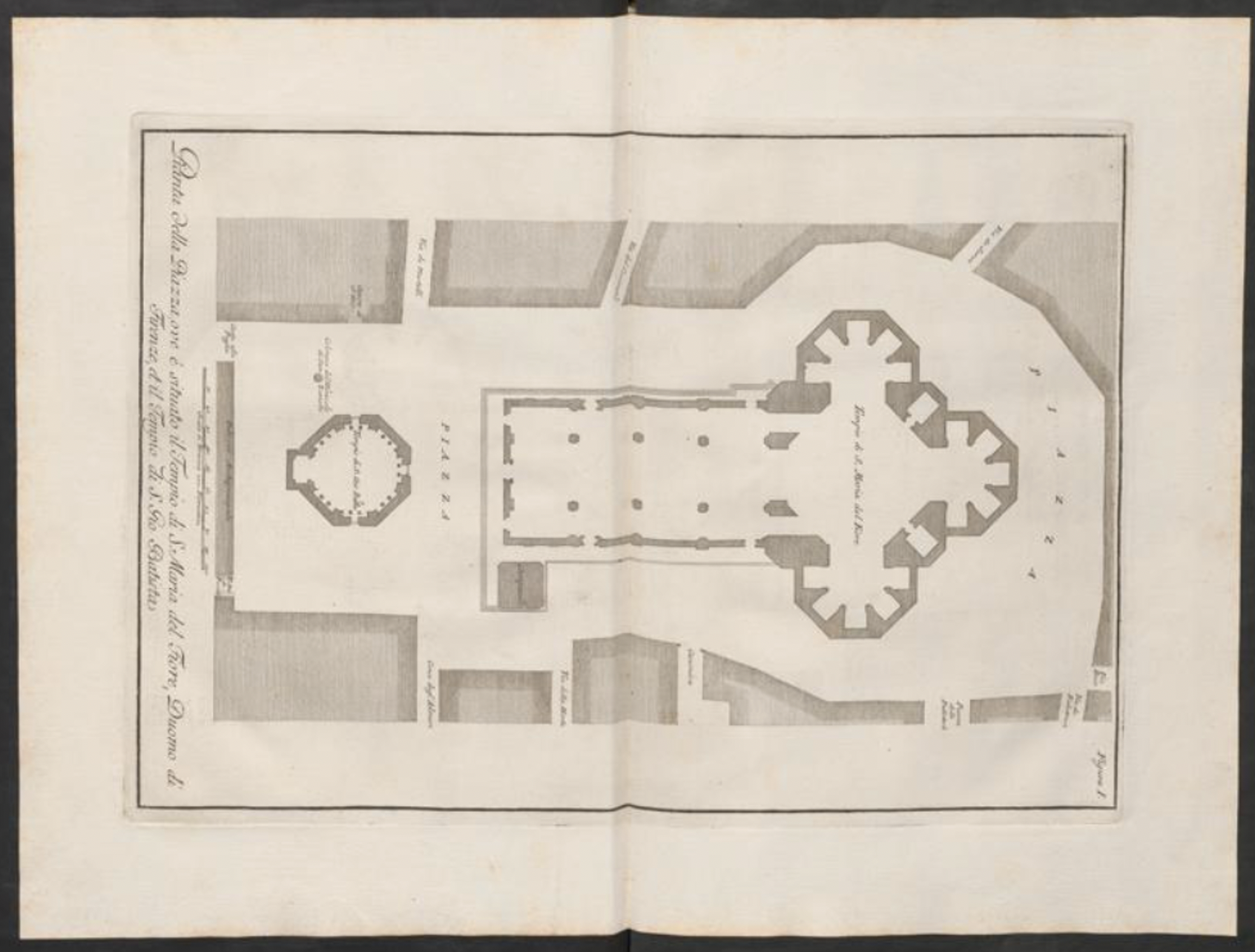 Last but not least a floor plan which is spread out on two pages caught my eye. After reading the short description it becomes clear that it belongs to the Florence Cathedral.