The first thing I noticed most was page 46. Because it runs beyond the two normal pages. Since the plan is bigger than the two regular pages, it is possible to unfold the page and see the whole plan.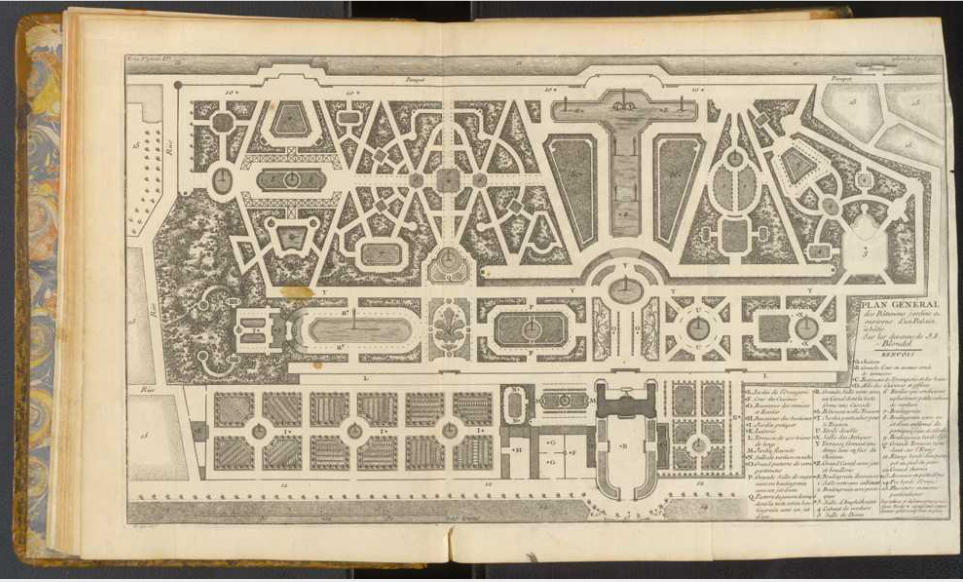 The next two pages I noticed are pages 283/284. There is a picture on page 283, but page 284 is blank. So the reader's whole attention is drawn to the picture on the page next to it.
The last thing I noticed were pages 322/323. They are the last and first page of a chapter. So the chapter ends with a picture and begins with a big title and an introduction. Furthermore, like most pages in the book, both pages are framed.