The first chapter introduces the reader to a general and detailed depiction of the Eddystone Lighthouse placement landscape features. The Eddystone Rocks are situated in Plymouth Sand, a very dangerous, hazardous area with foggy weather next to the sea, where many ships have sinked and disappeared forever in the horrendous tides of the ocean. The construction of the lighthouse is thus a very complex and complicated building process.
The next two pages, the beginning of the 4th chapter, describes the materialisation of the edifice along many years and explains both benefits as well as downsides and limitations of the used construction methods and techniques. In order to avoid destruction of the construction, an experiment was tried in 1734: the decision was made to cover the edifice in copper and lead. This however was an unsuccessful attempt at preserving the lighthouse.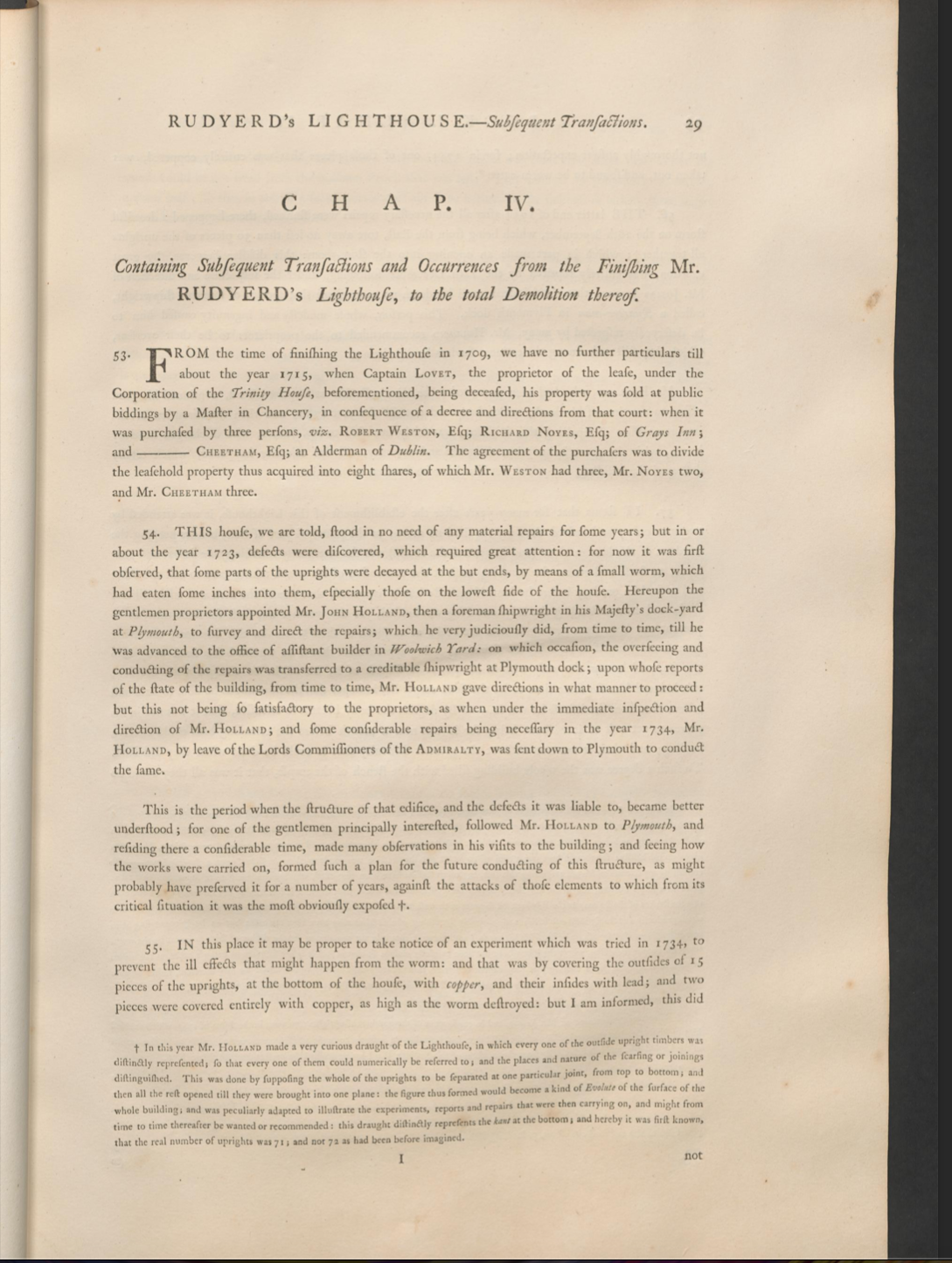 A very interesting passage I chose from the book, is the beginning letter of John Smeaton to the King in which he explains his wish to be encouraged and protected by the King for his work is dedicated to His Majesty and is marked by the "moft" to produce a progressive piece of engineering that requires skill and knowledge in the arts, and as it seems the King is knowledgeable in this domain. This shows an interesting perspective on the architecture dedicated to the royal House, as it proves the authority of the King in many societal matters including in architecture. It can be even an analogy to Vitruvius-Augustus and Rafale-Pope Leo X.