Page numbers from archive.org
Page 36 and 37 show a list of so-called subscribers. I assume that these subscribers were mentioned because they were either customers or sponsors.
Page 105 shows a variety of steeples and their corresponding floor plans and as it is the case with all other pairs of pages has an adjacent empty page.
Page 337 shows a list of what I think are sculptural tables made of stone. They are arranged in a very strict and precise grid.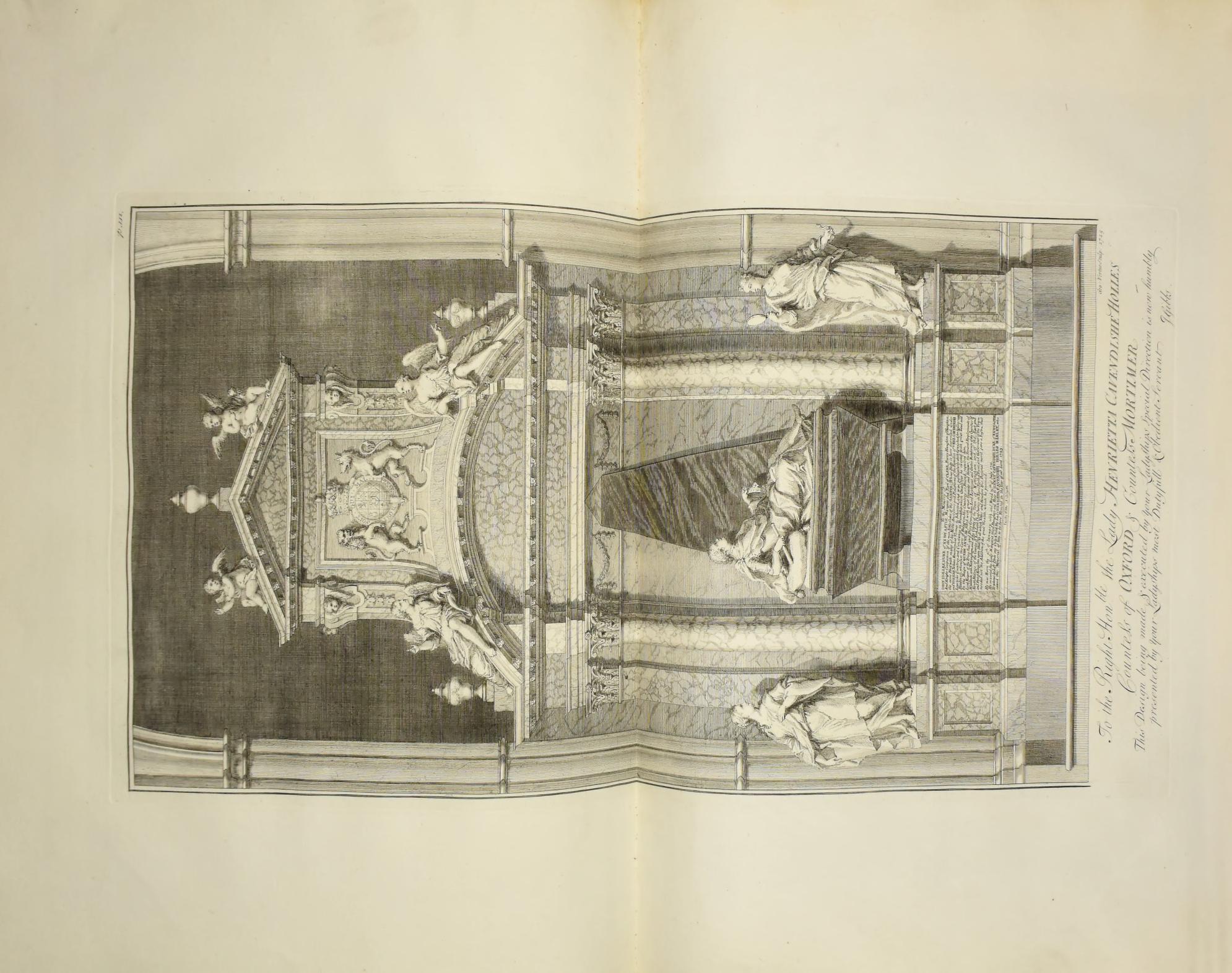 This image actually shows a single page. It is a flip out page that shows perhaps an illustration of an altar which has inscriptions that are so small it is questionable if they are even supposed to be readable. The text could serve as a placeholder. This could explain the caption below the illustration which we almost only see under this example.
Over all it seems that the book serves as a catalog for architects, planners or interior designers showing different variants of elements of building. These could be the subscribers mentioned before.
Worth a mention too might be the very first page which is not part of the book but shows the Ex Libris of Frederick Binkerd Artz. He seemed to be an author and historian, but no further information on his person could be found online.