125/221
Four floral looking ornaments are shown on a double page. All show a radial symmetry but with varying flour petal designs. On the following page it is made clear that we are looking oceanic creatures, shells and snails to be specific. In fact this whole section in the book is dedicated to sea snails and creature from the sea. Each of the four arrangements represent something such as sex and all the shell types are marked with letters. I myself have never seen ornaments like these integrated into architectural design.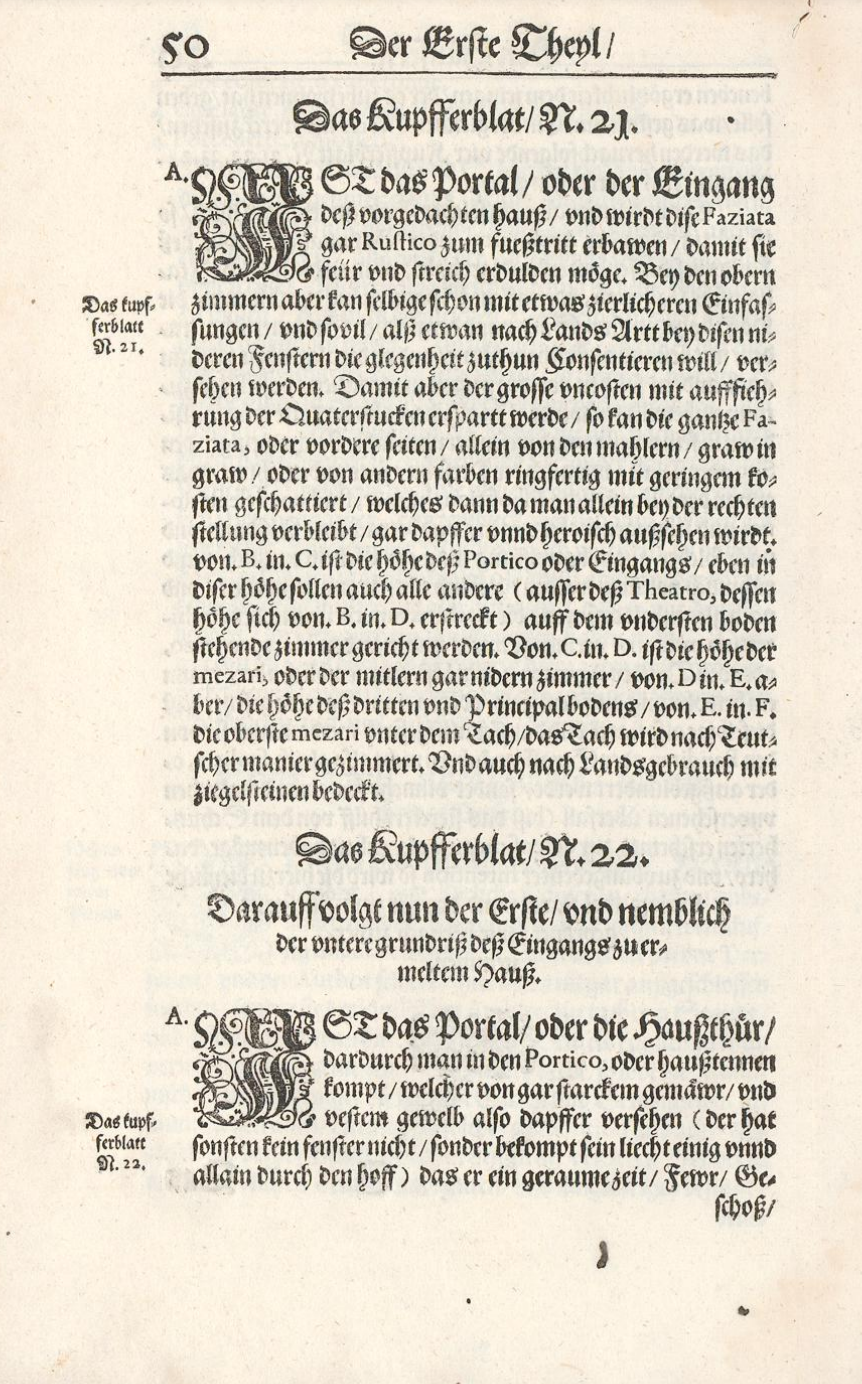 136/221
I chose this excerpt because I can recall having seen such buildings – either originals or recreations. The illustration gives clear measurements of height and proportion. Each floor is assigned a letter, as seen on previous excerpt, and referred to in the following text. Although golden ratios are not explicitly mentioned it was interesting to read about the thought that went into determining room heights.
L:62/221, R:63/221
As windows and doors become very important in modern architecture I found it interesting to look back. How was light brought into a building during a time where big glass panels are technically impossible? The proposed window design is narrow and is subdivided into 4 sections. All heights and withs are denoted in palmi ,an antiquated measure I assume. On the next page different doors are shown. A common door then the middle hall door followed by the large hall door.