A treatise on civil architecture
William Chambers
Digital copy of the book
The drawings of the columns are very detailed and include the technical information.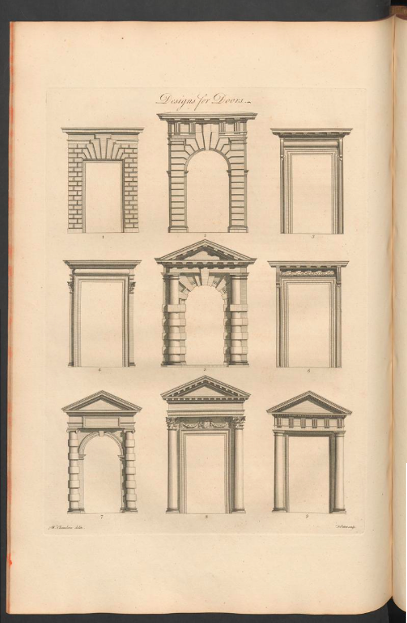 The page shows a wide variety of doors.
Pictures of the physical book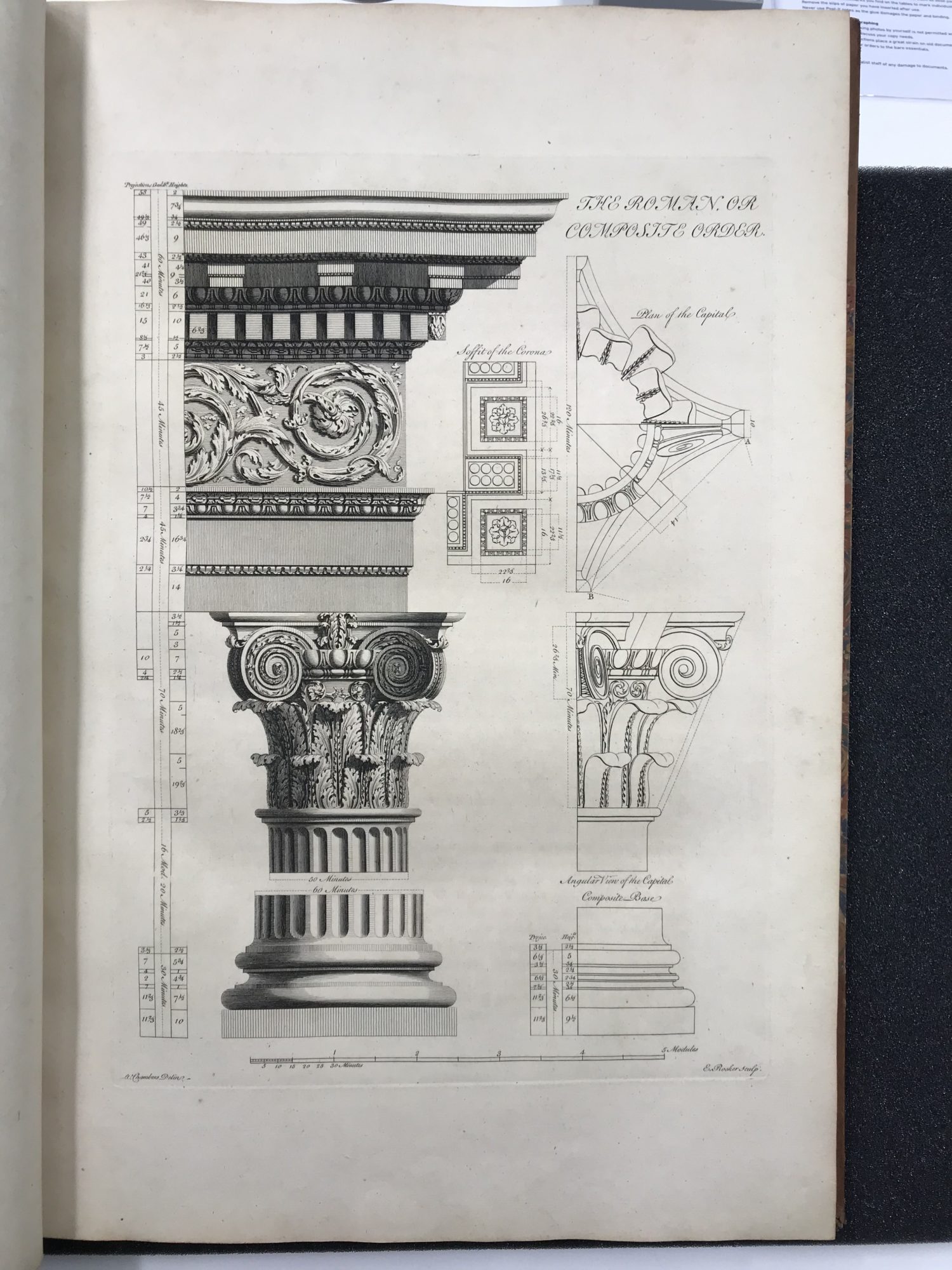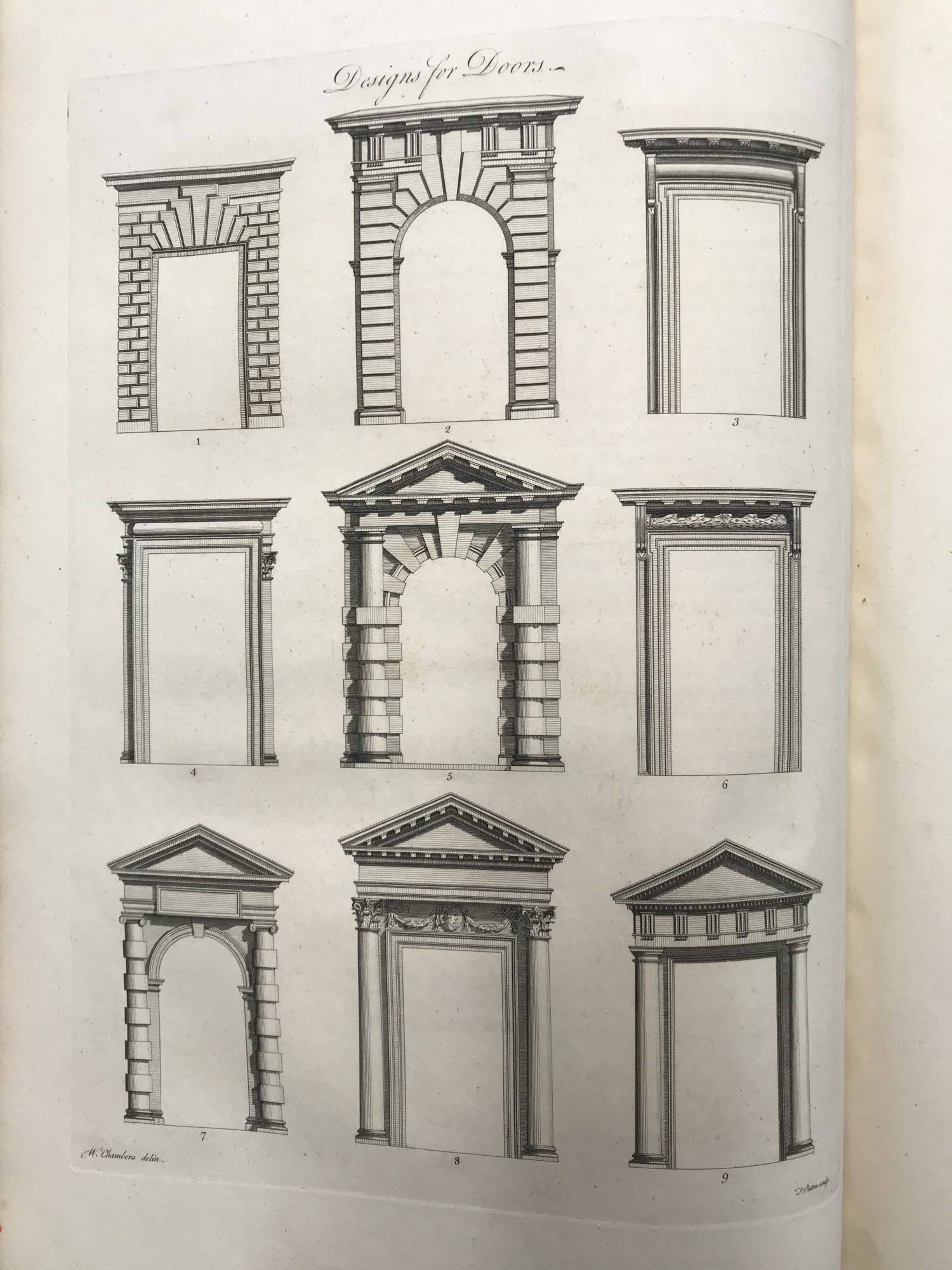 Physical properties of the book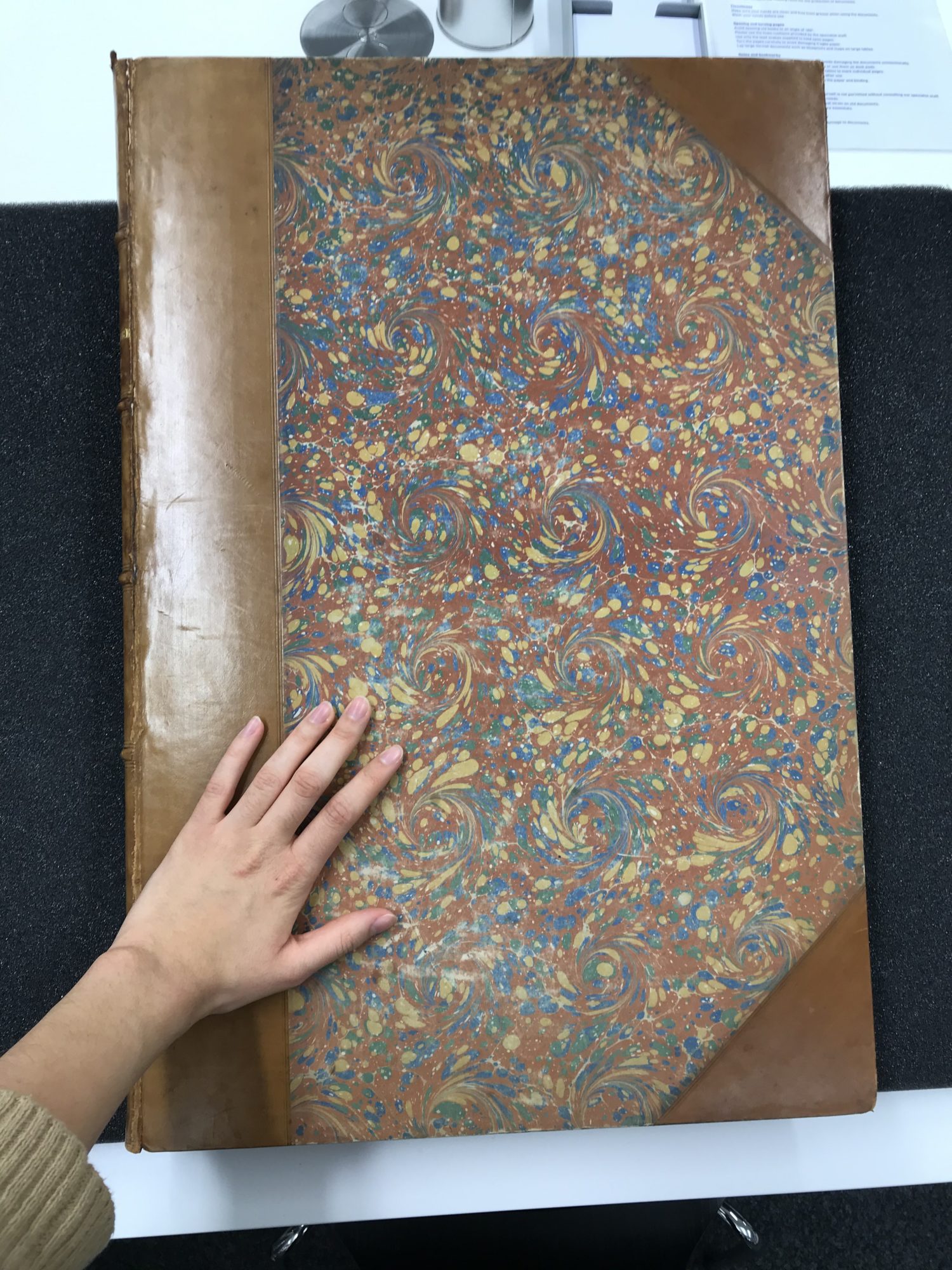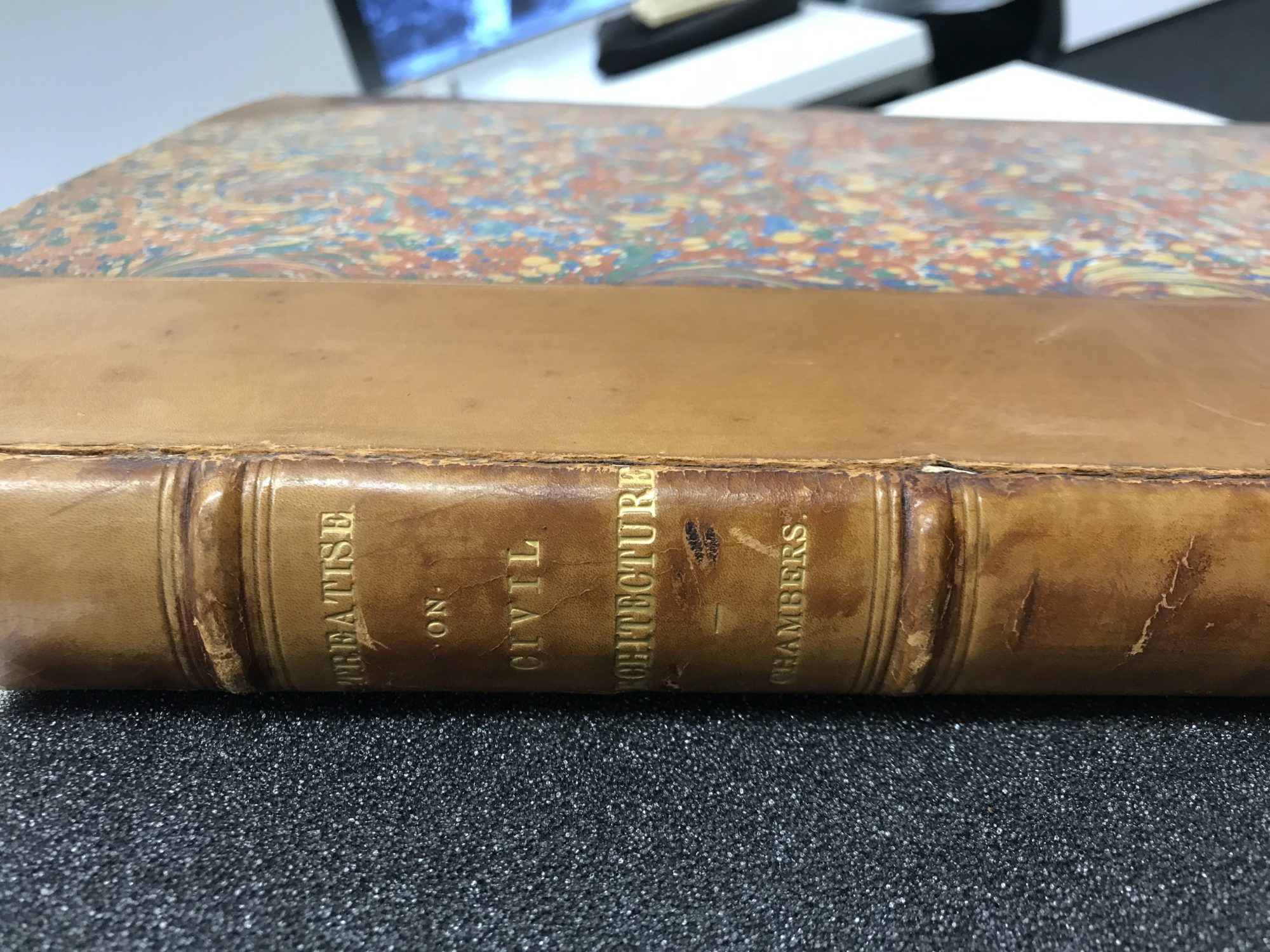 The cover of the book is made from leather and a colourful painting.
The book is approximately 56 cm x 37 cm large.
It has a thickness of 3.3 cm.