Title: Li cinque ordini dell'architettura civile di Michel Sanmicheli rilevati dalle sue fabriche / e descritti e publicati con quelli di Vitruvio, Alberti, Palladio, Scamozzi, Serlio, e Vignola
Autor: Alessandro Pompei
Publication date: 1735
Language: Italian
Pages: 112
Tavole (drawings): 37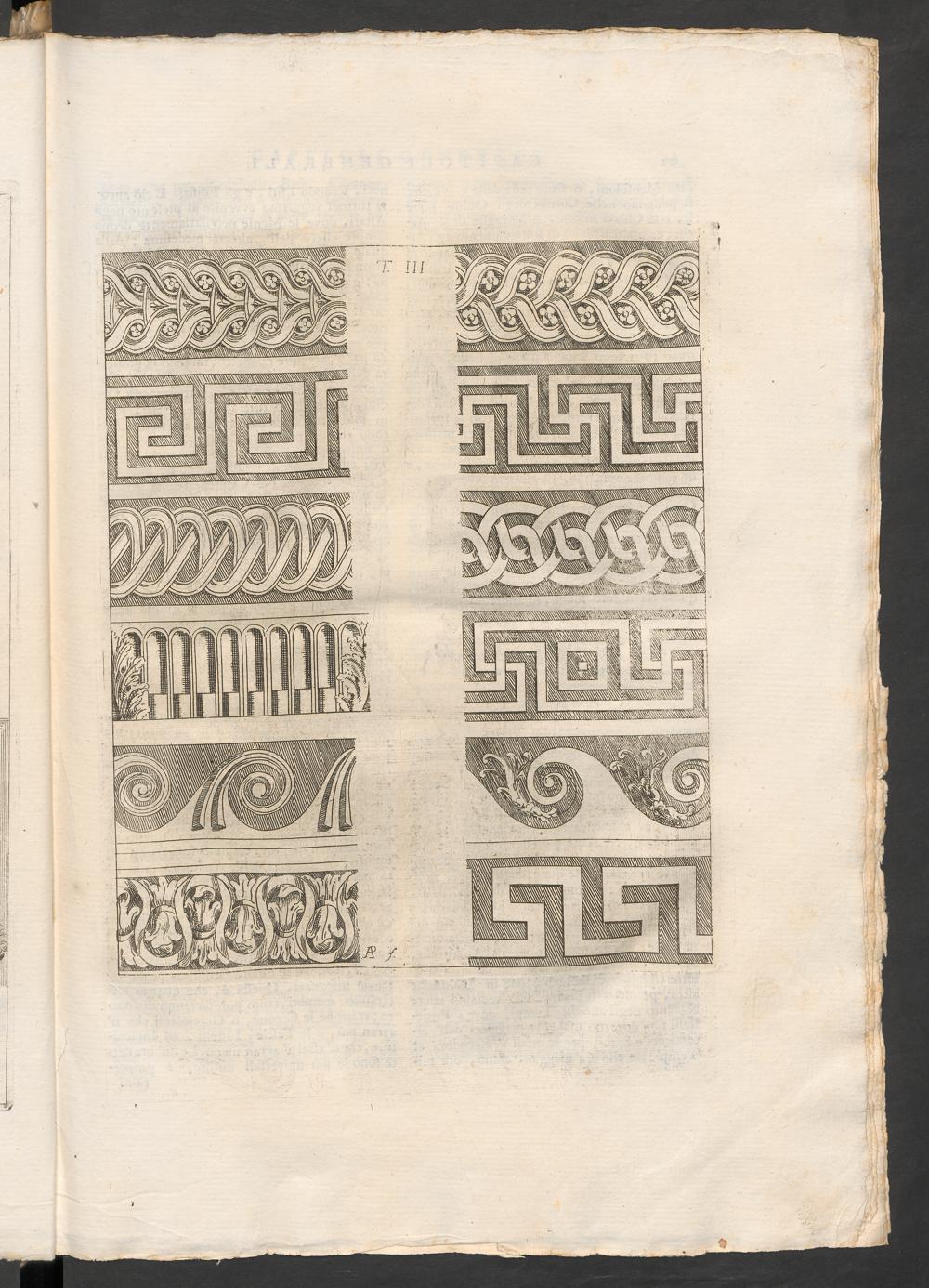 The first page I chose shows drawings (maybe copperplate engravings) of several friezes (or as the author calls them "ornamenti di mezzo rilievo"). I find the variety of friezes very interesting. Some are more organic and depict natural elements, while others are more geometric and simple.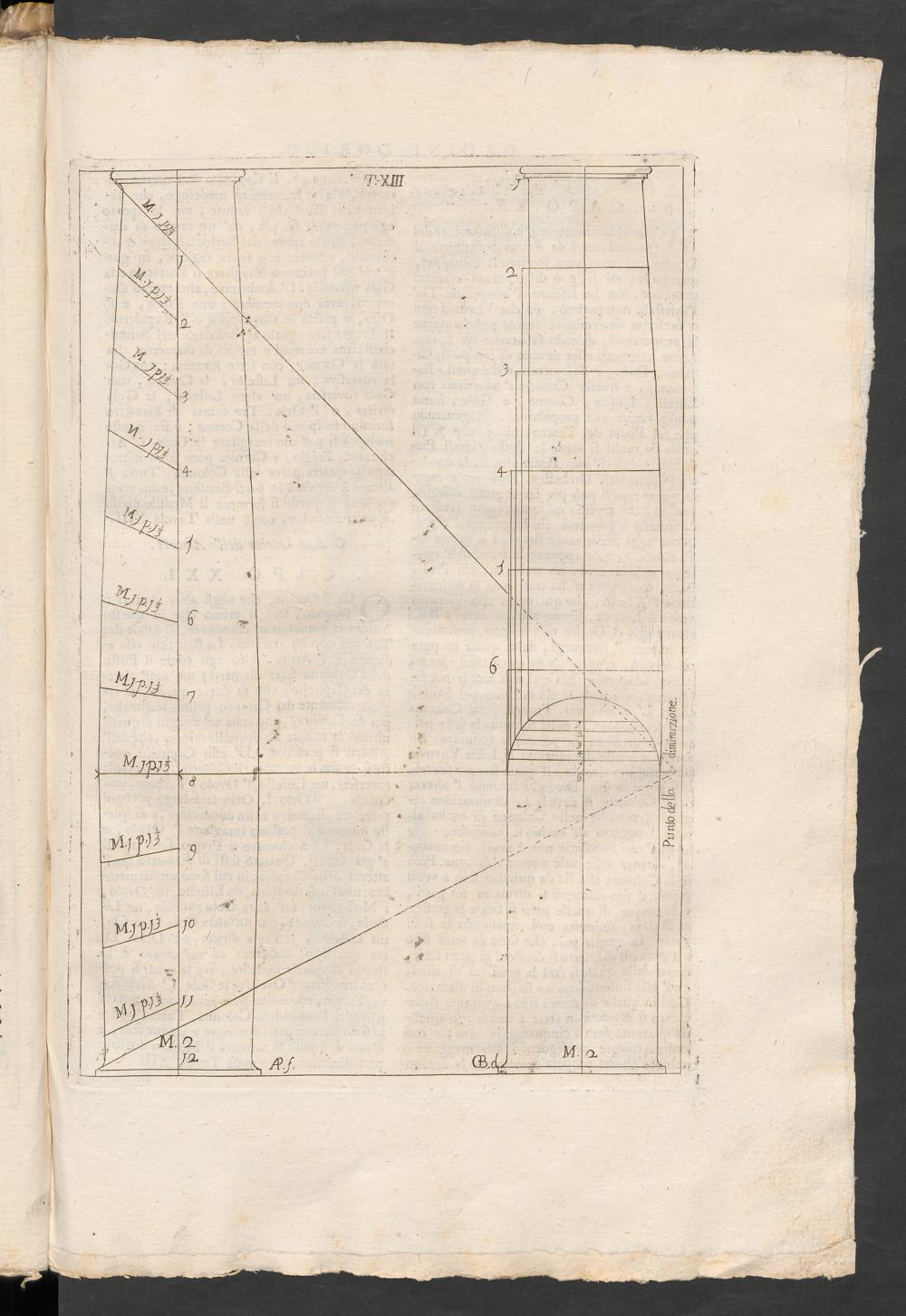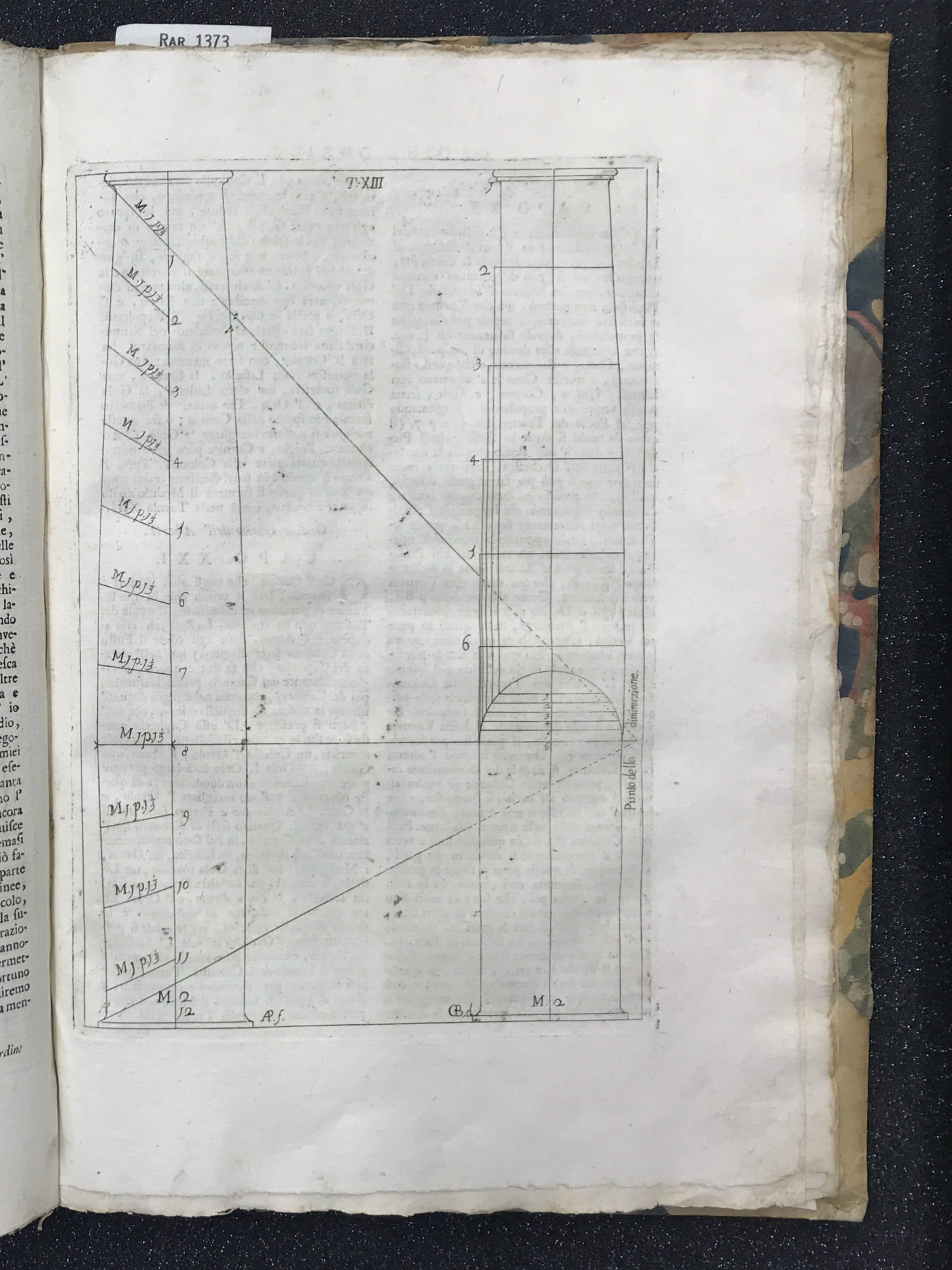 The second page I selected shows the proportions and dimensions of a column. I really like the simplicity and cleanliness of the drawing. I also find very interesting the study of the decrease of the diameter of the column from the "punto della diminuzione", which makes the column look taller.
The book presents a very colorful cover. This choice surprised me a lot, because I was expecting a brown leather or hardback cover. The title of the book and the author are not present on the cover.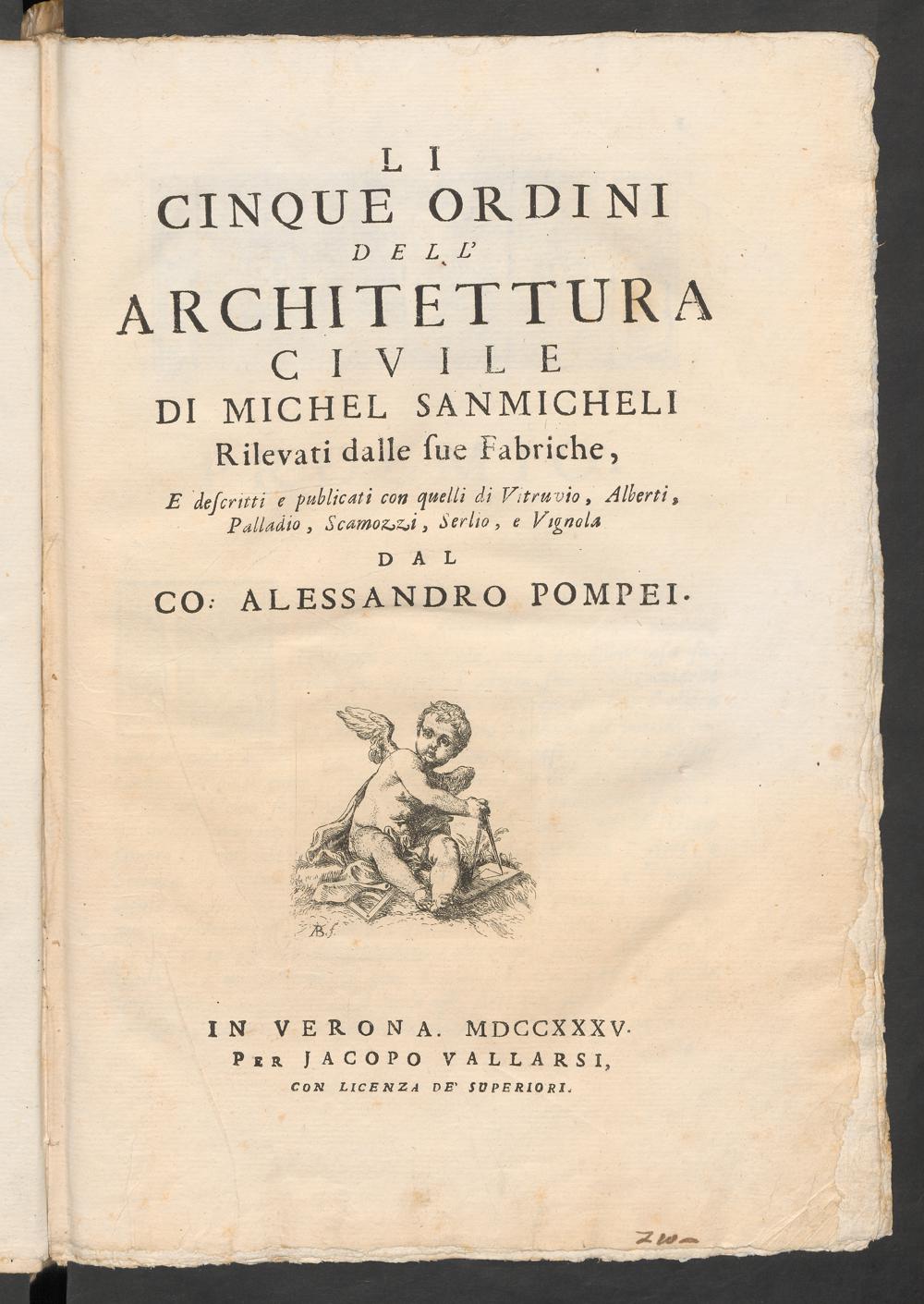 The page with the title and the author of the book.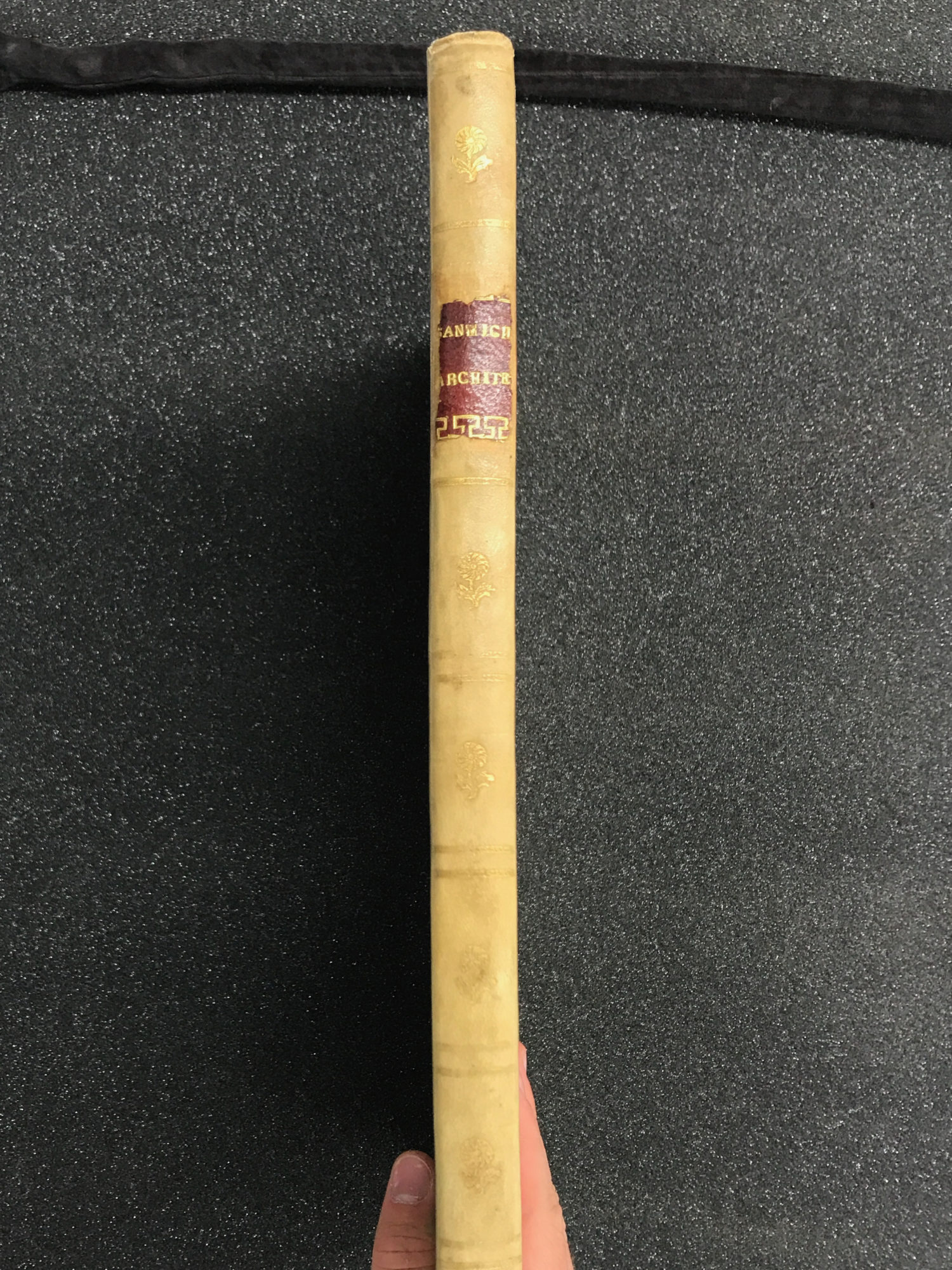 The book is quite thin, about 2 centimetres, and on the back there is the writing "antica architettura".