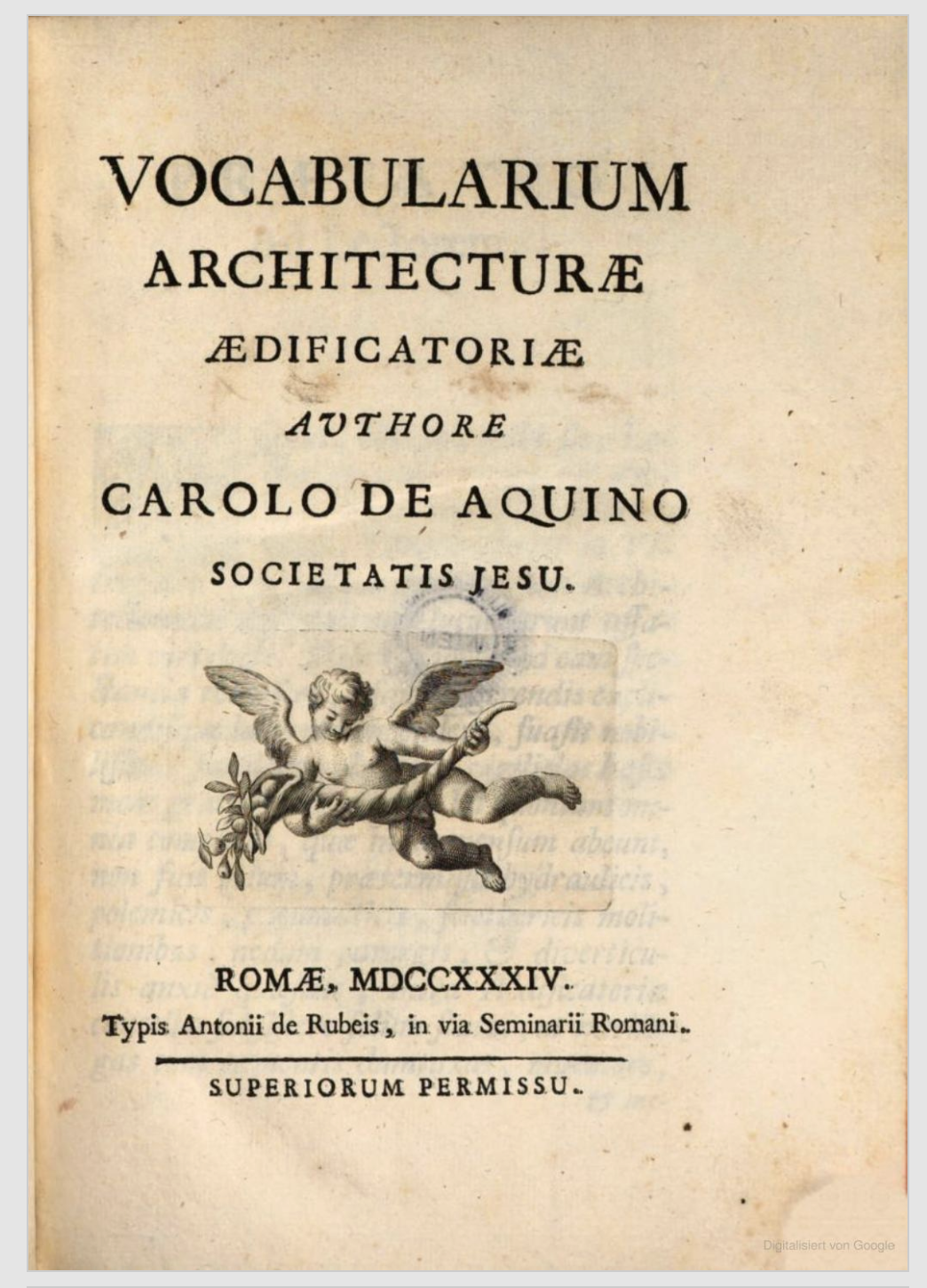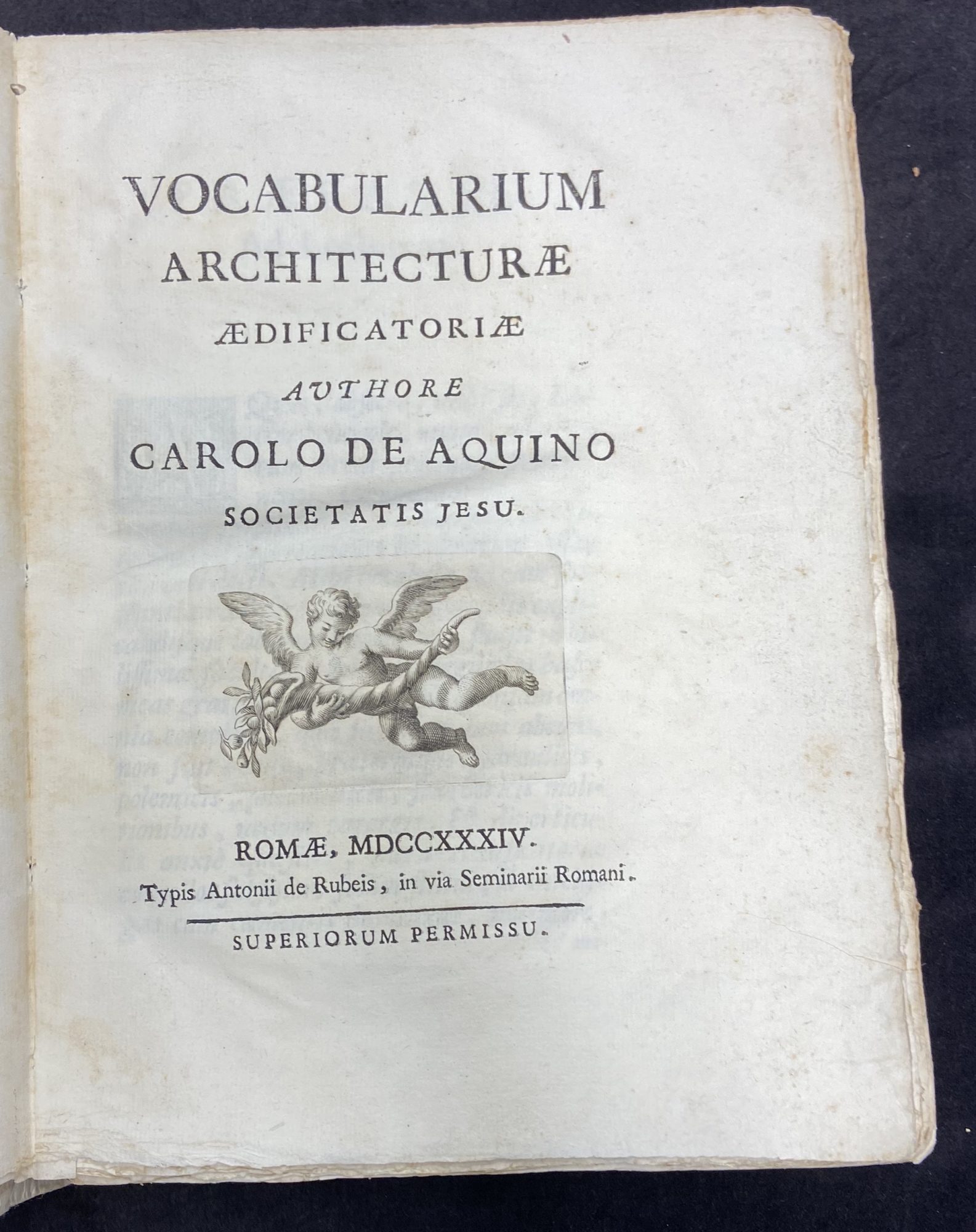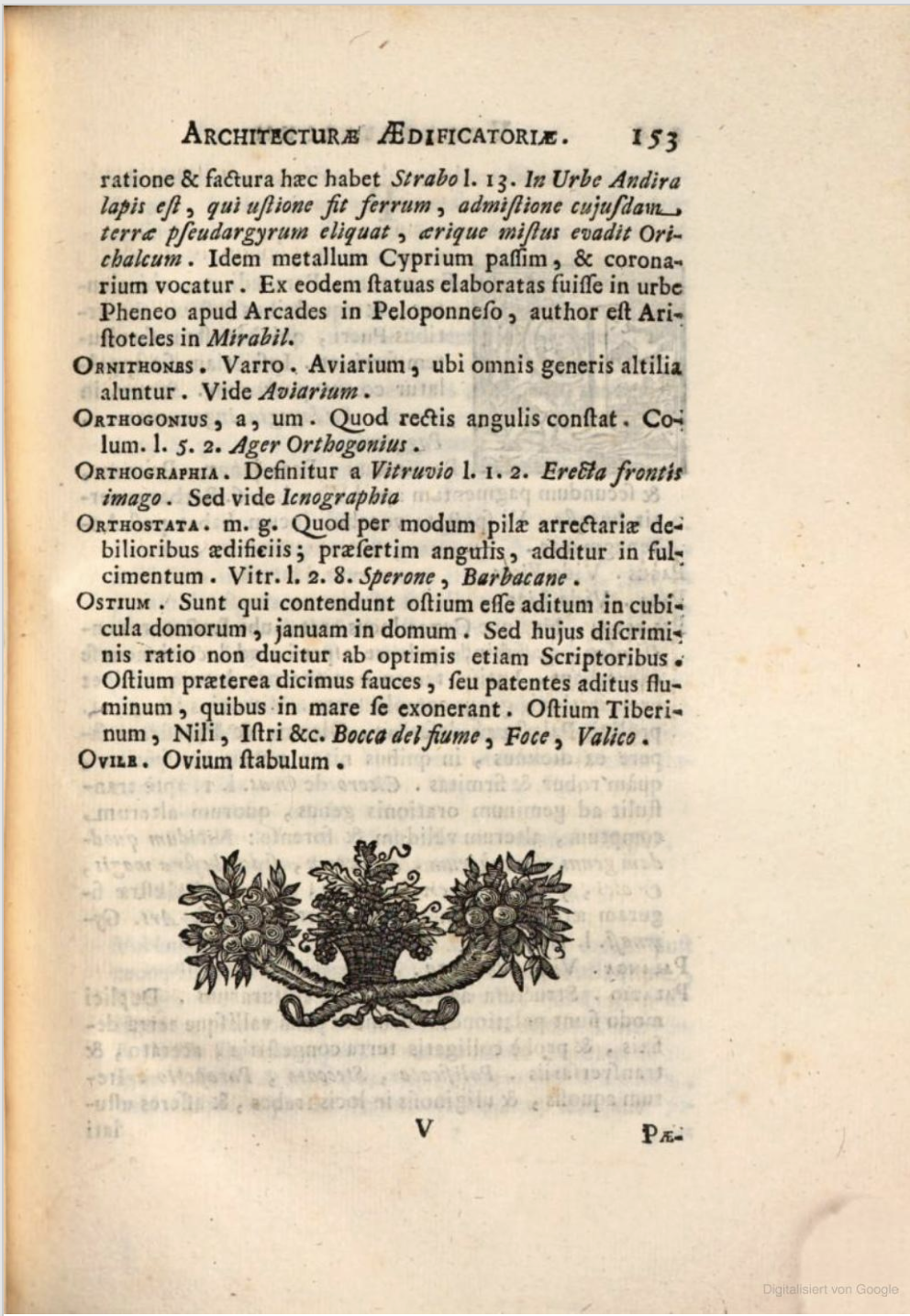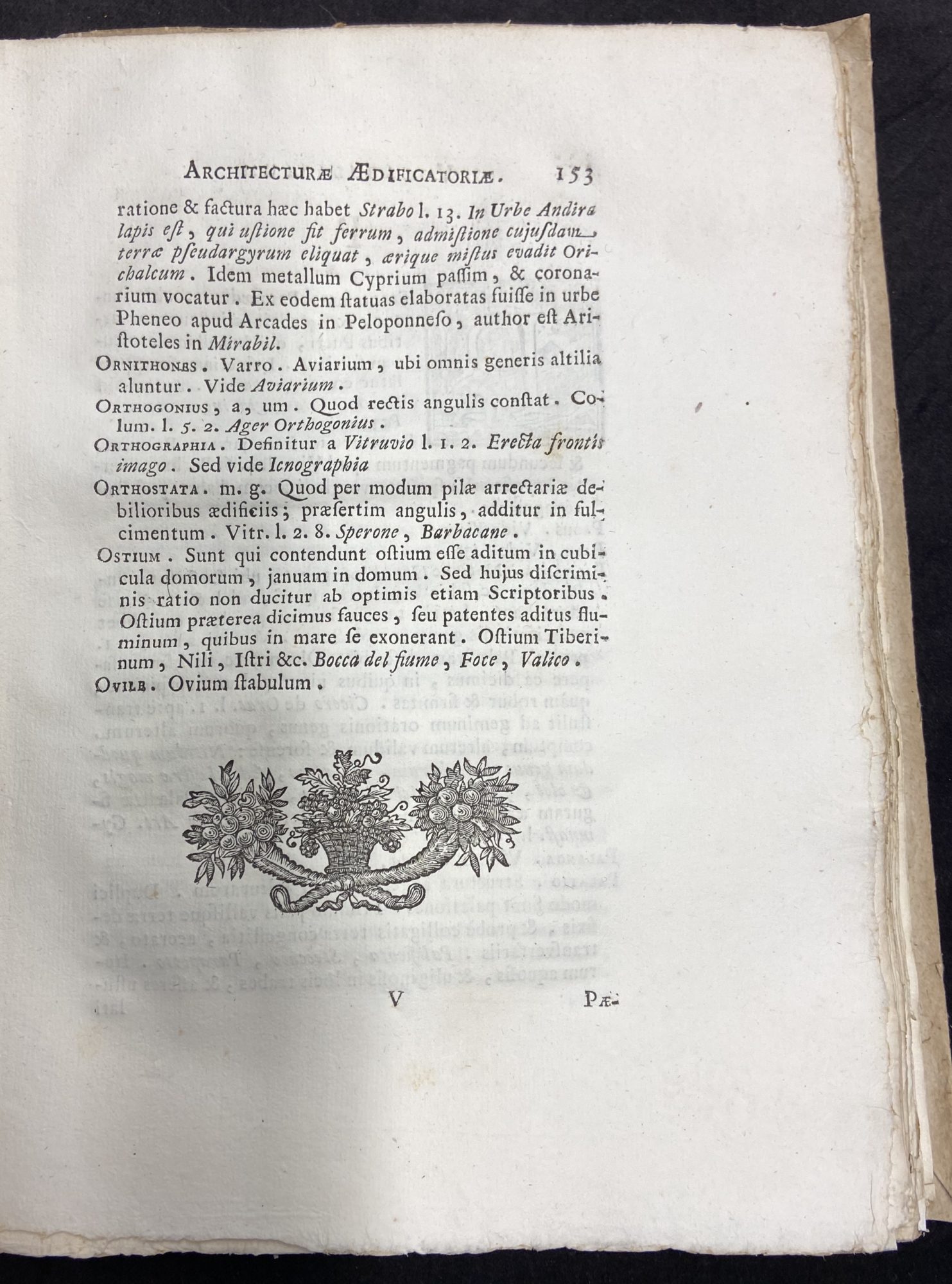 Carlo D'Aquino – vocabularium architecturae aedificatoriae
I chose the titel page because it is the first page that stood out to me and because of it's interesting composition. The second page (p. 153) captured me with it's small but detailed print at the bottom. Amazingly the print was even cleaner and better conserved in the real life book.
Additionally I added a picture of the book structure. It has a paper cover with a handwritten titel.
Ladina Naegeli