Title : Trattato di Camillo Agrippa … di trasportar la guglia in su la piazza di San Pietro
Author: Camillo Agrippa
Online version: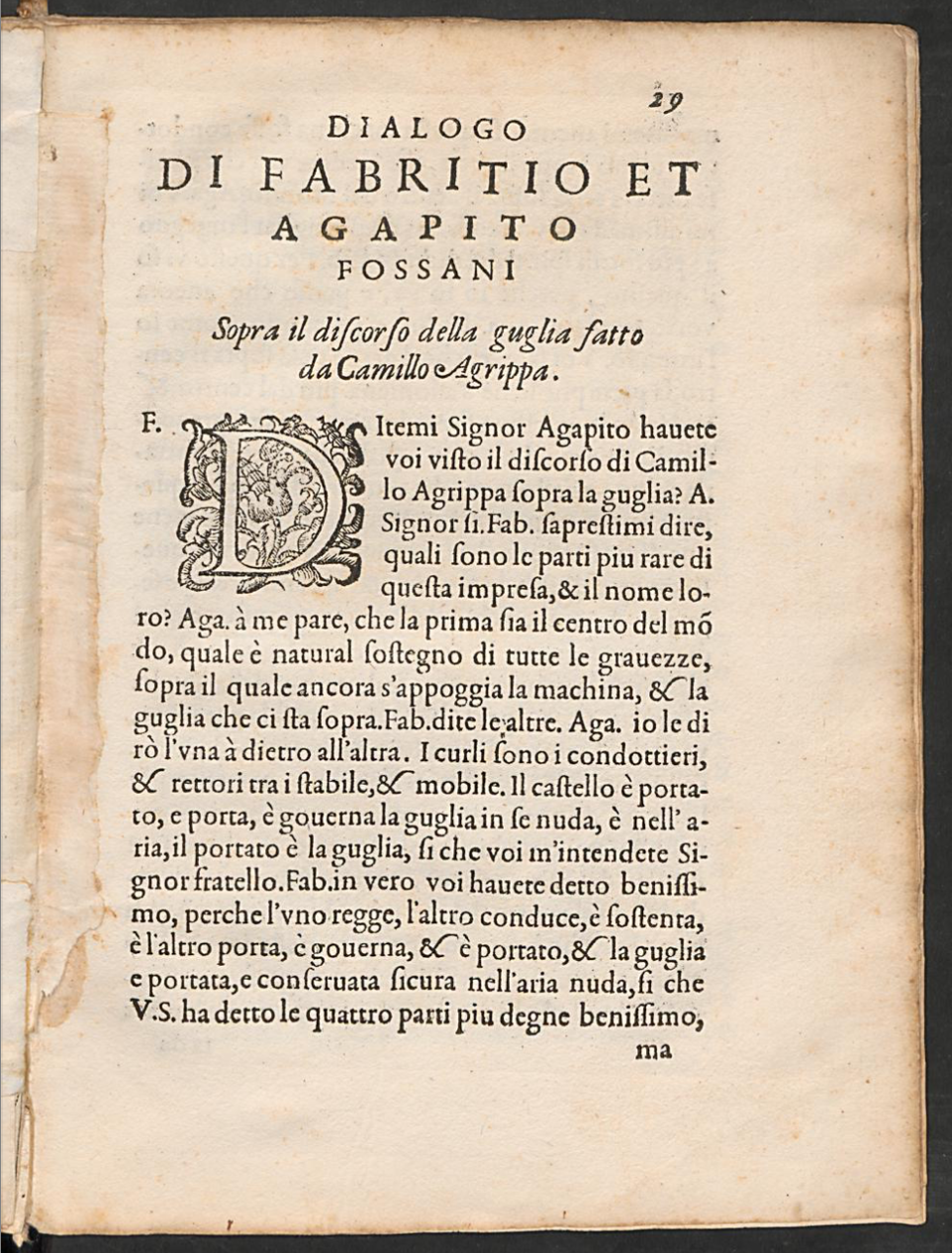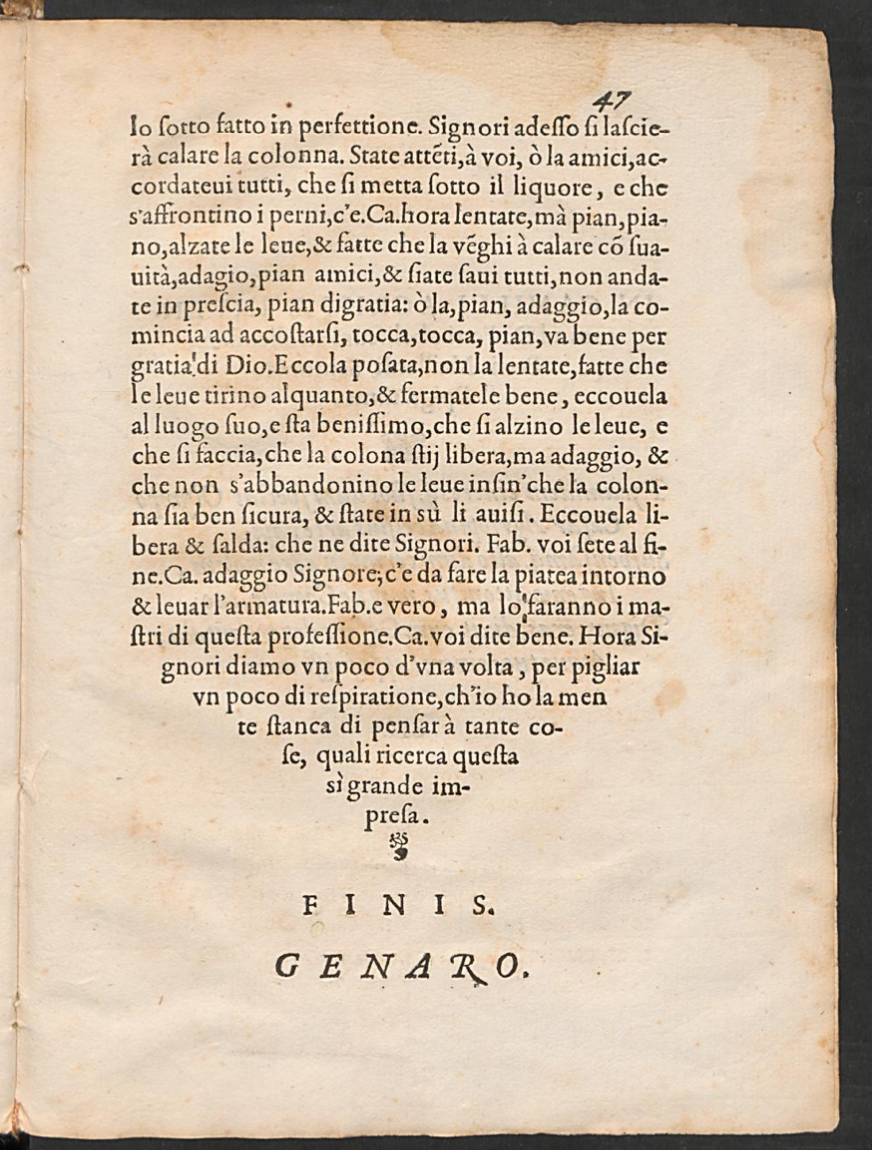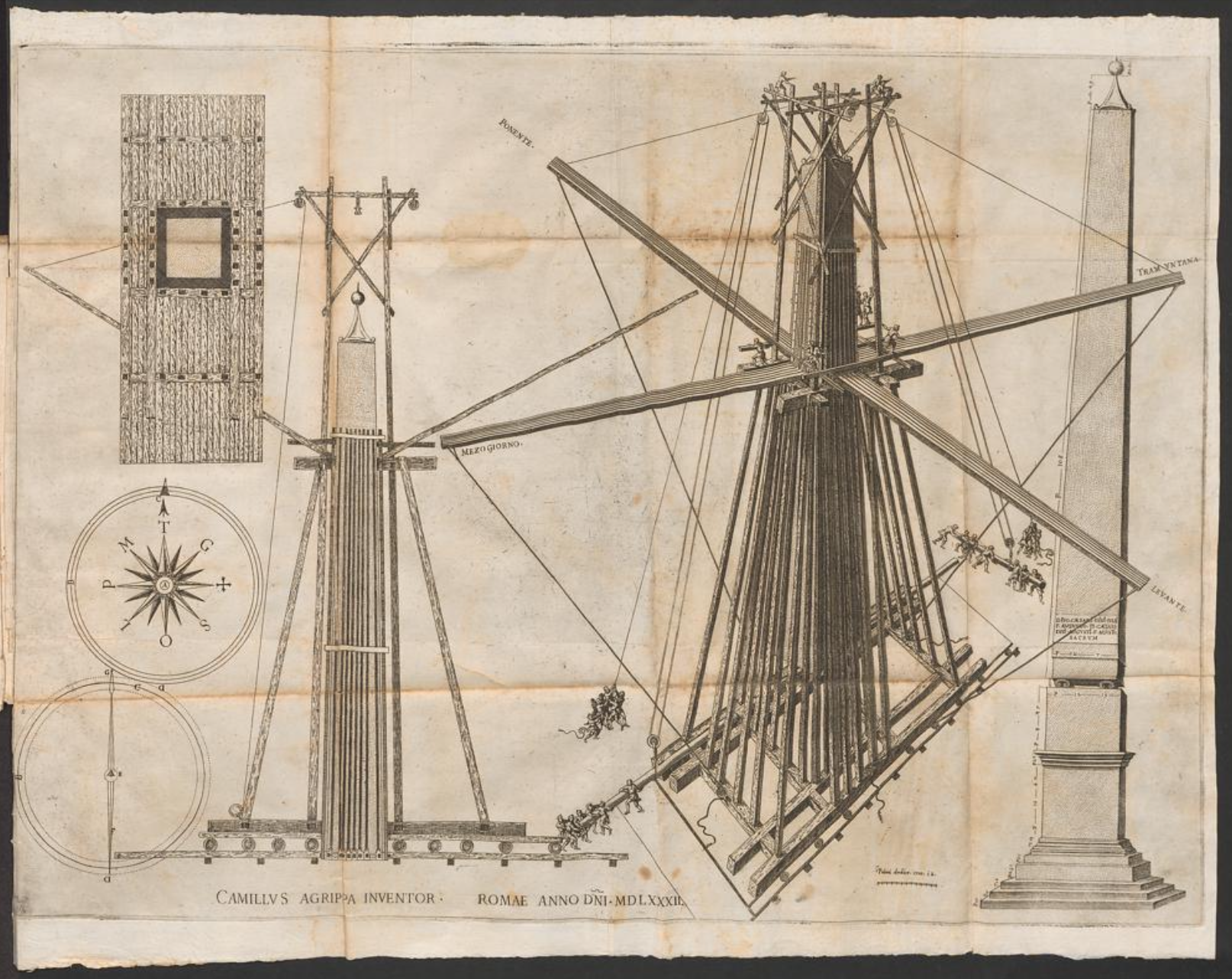 Pictures of the book:
I decided to post the pictures of the pages that interested me the most. Since I don't speak Italian, I used the layout and the typography to try and understand the book and its purpose.
The page 47, the last page of the books is very beautifully designed, the text ends in the form of a triangle, showing very well that this is the end of the book.
I chose the page 27 for its beautiful ornate D letter, giving us a bit of information about the context / period of this book.
Physical characteristics: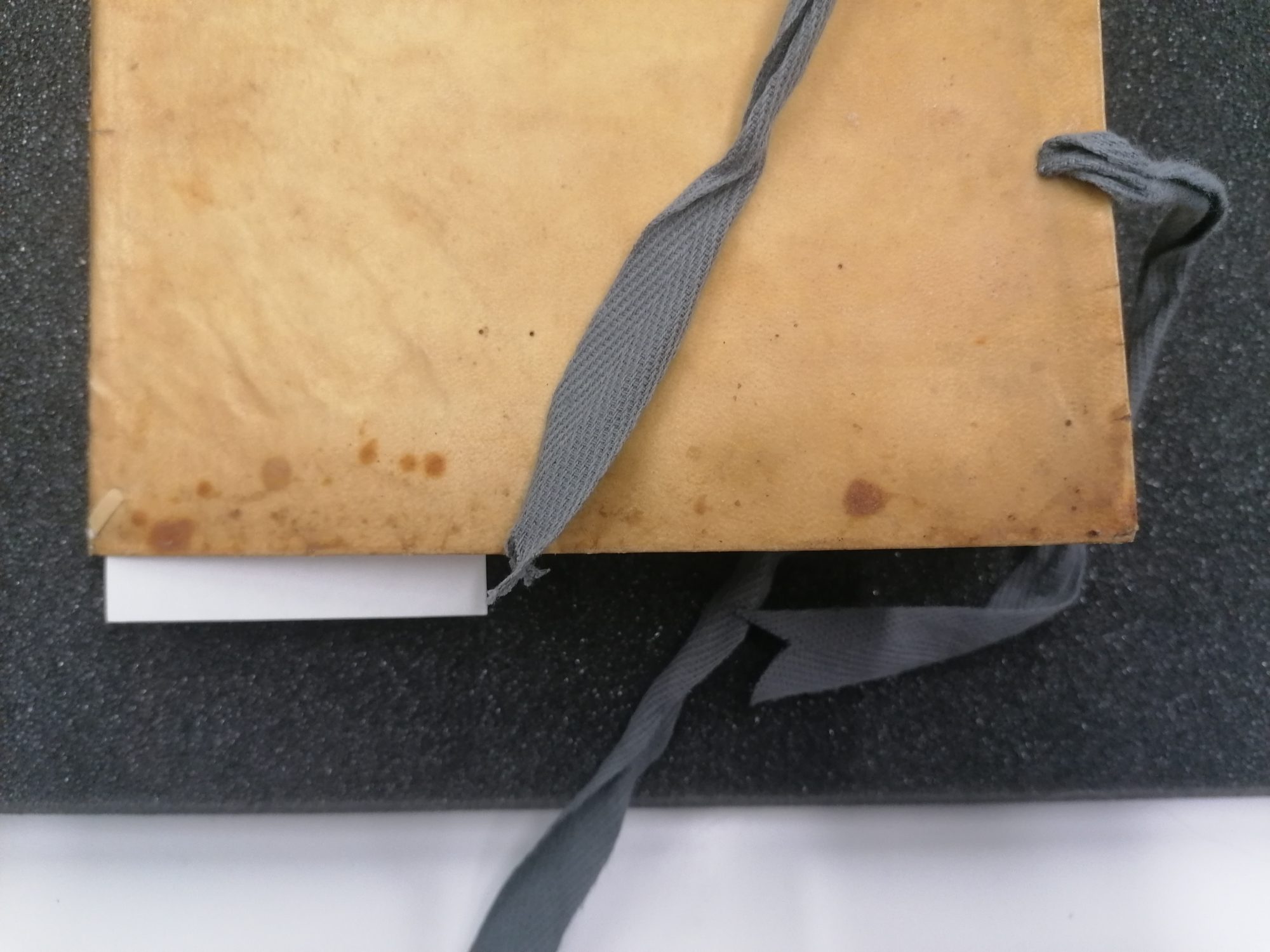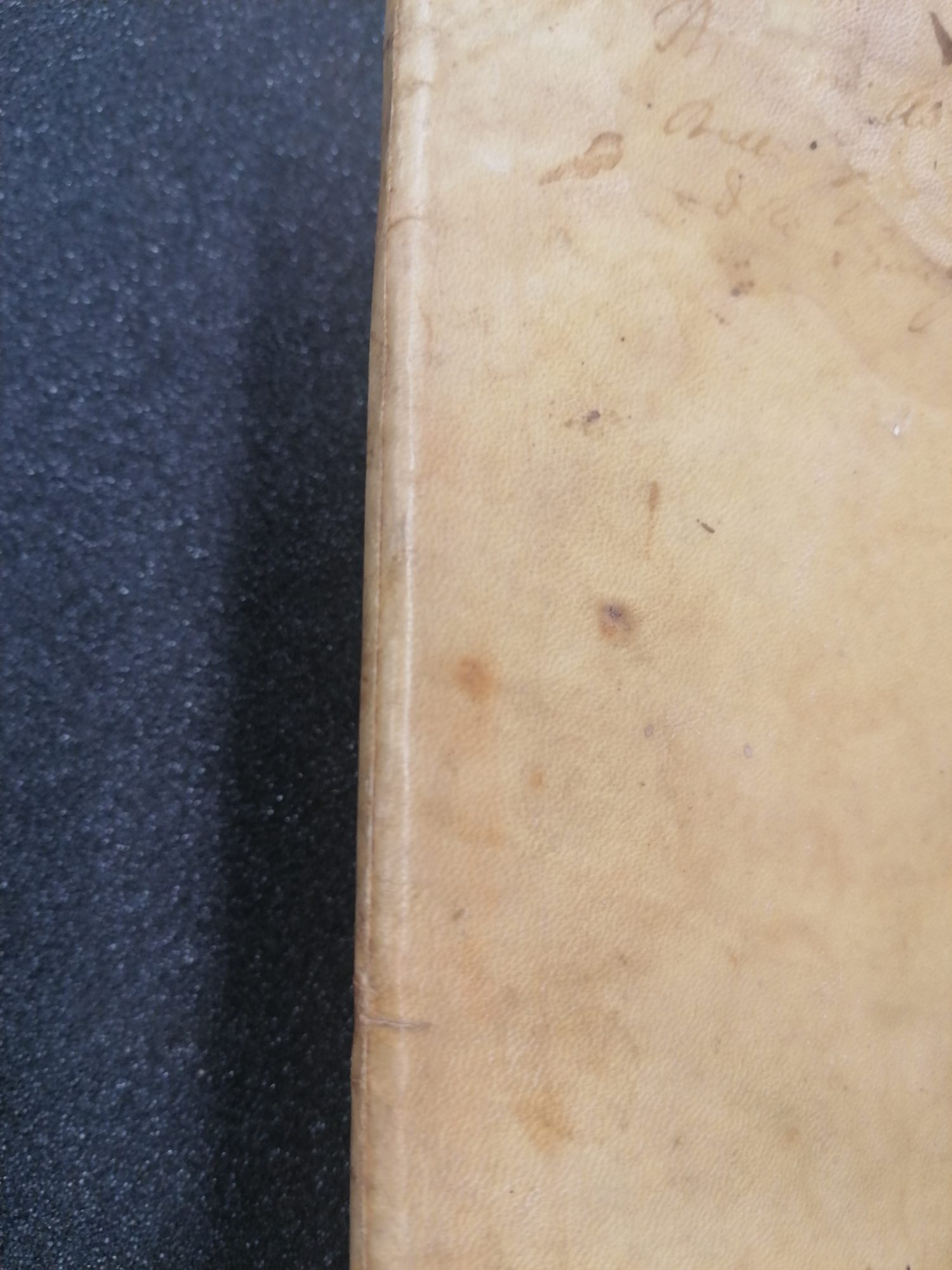 The book cover is made of a hard light brown leather on which are attached rubans used to close the book. We can see a few dark stains on the lower part of the cover, but except for that it is in very good condition.
The book is pretty thin since it only has 47 pages.