The Villas of the ancients illustrated by Robert Castell
I choose these pages as the author explains the position of the Villa in its surounding area and the location of the adjoining buildings, the different gardens and the topograhy. Furthermore all this information is mentioned in a beautiful siteplan.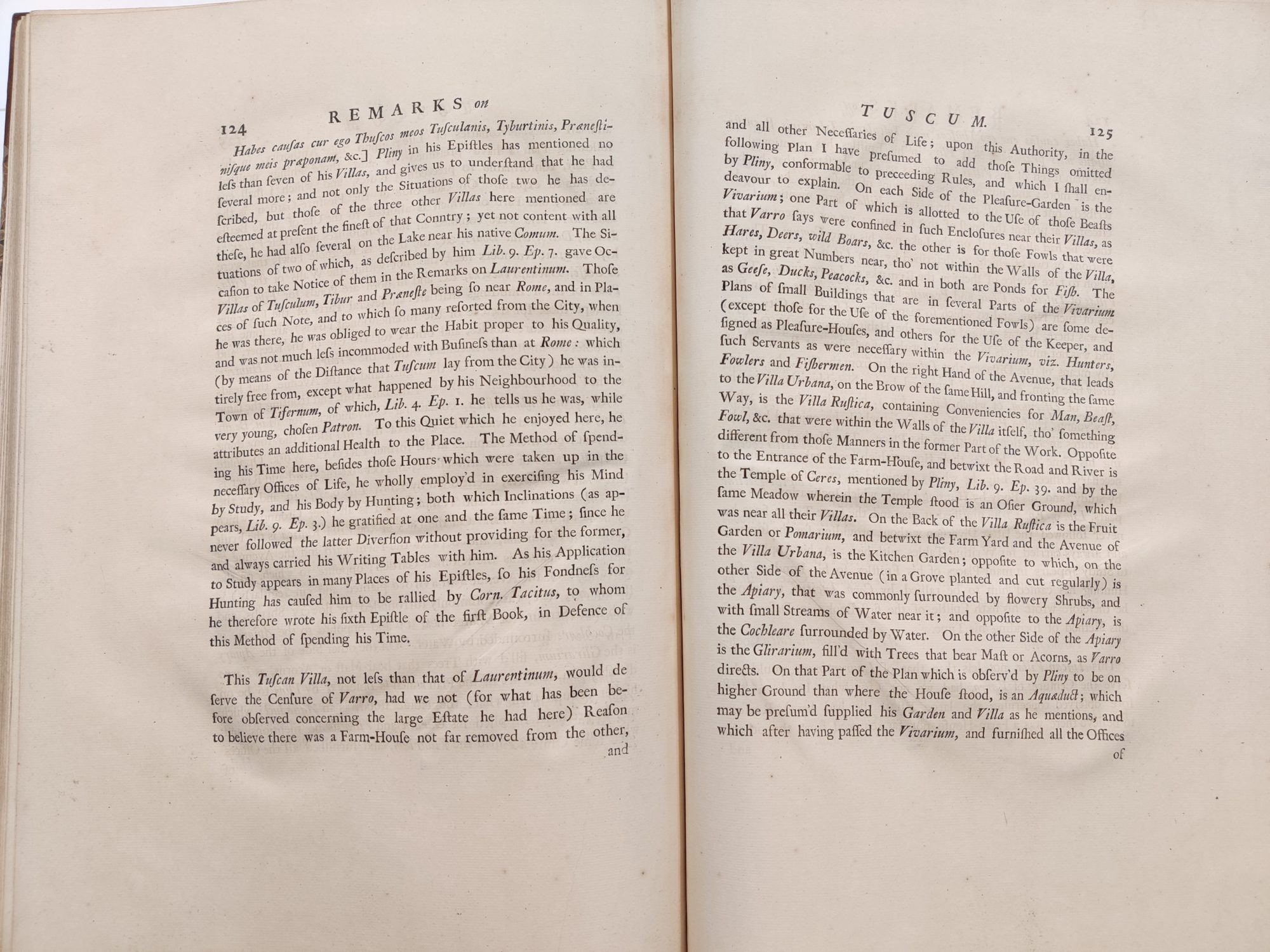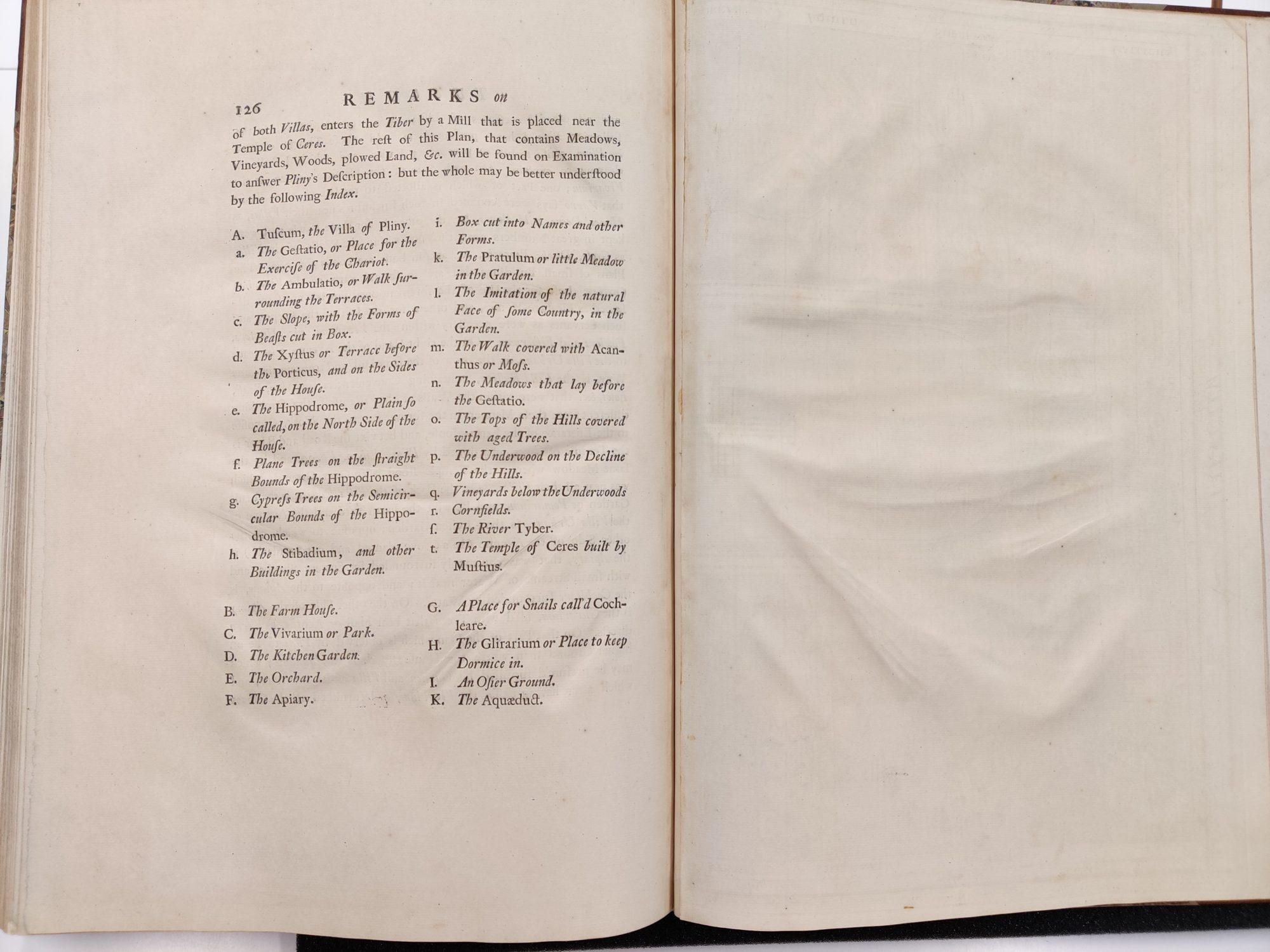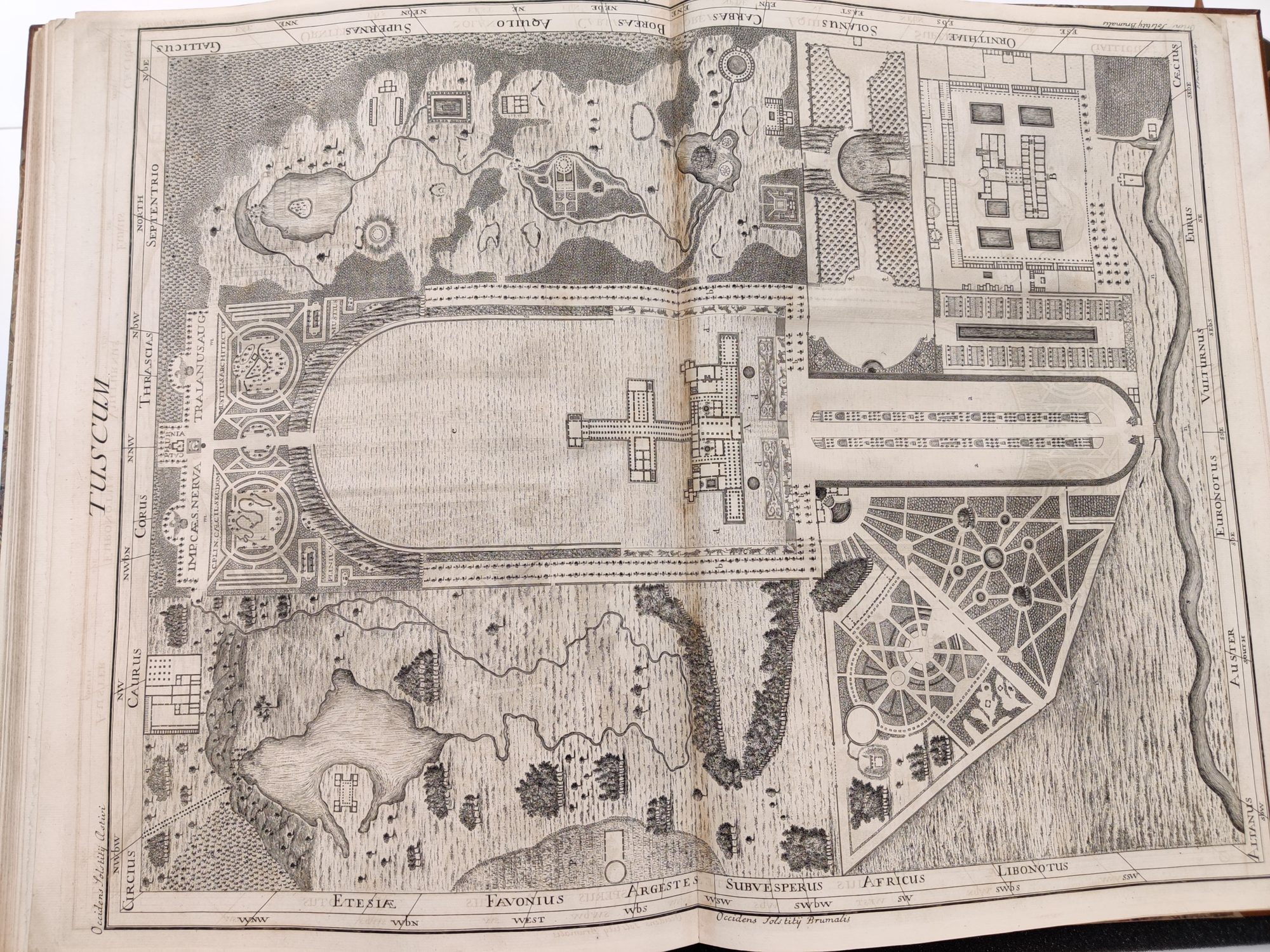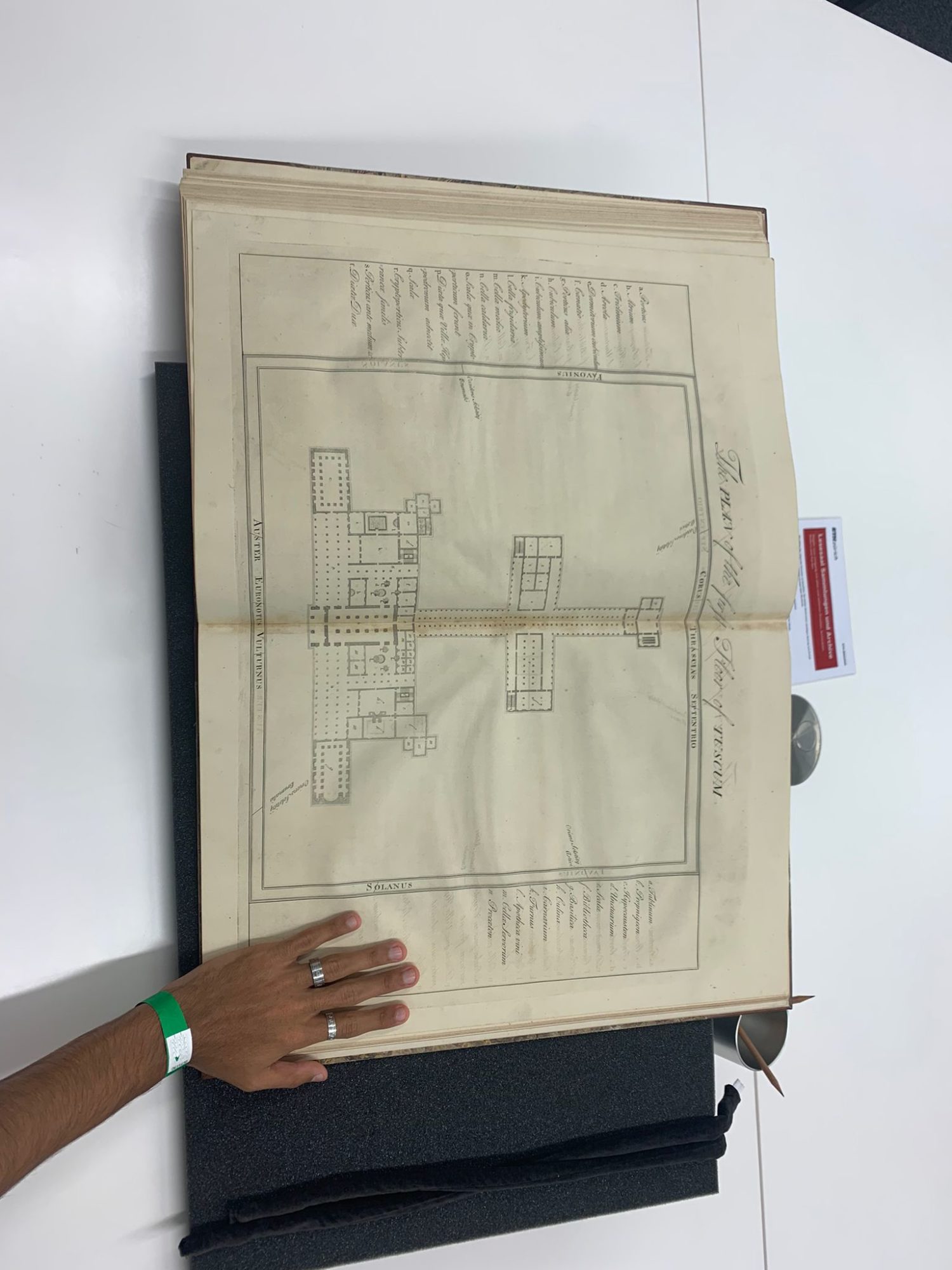 In this picture you can see that the size of the book is extraordinary big in comparison with the hand that you can see on the picture, what also shows that the book is really heavy.