Book: Lucidum Perspectivae Speculum
Author: Paul Heineken
I chose this page (p.201) because of the interesting perspective and the detailed figures of the drawing.
The second page (p. 81) I chose has a interesting drawing of a figure with a nice floor and section plan.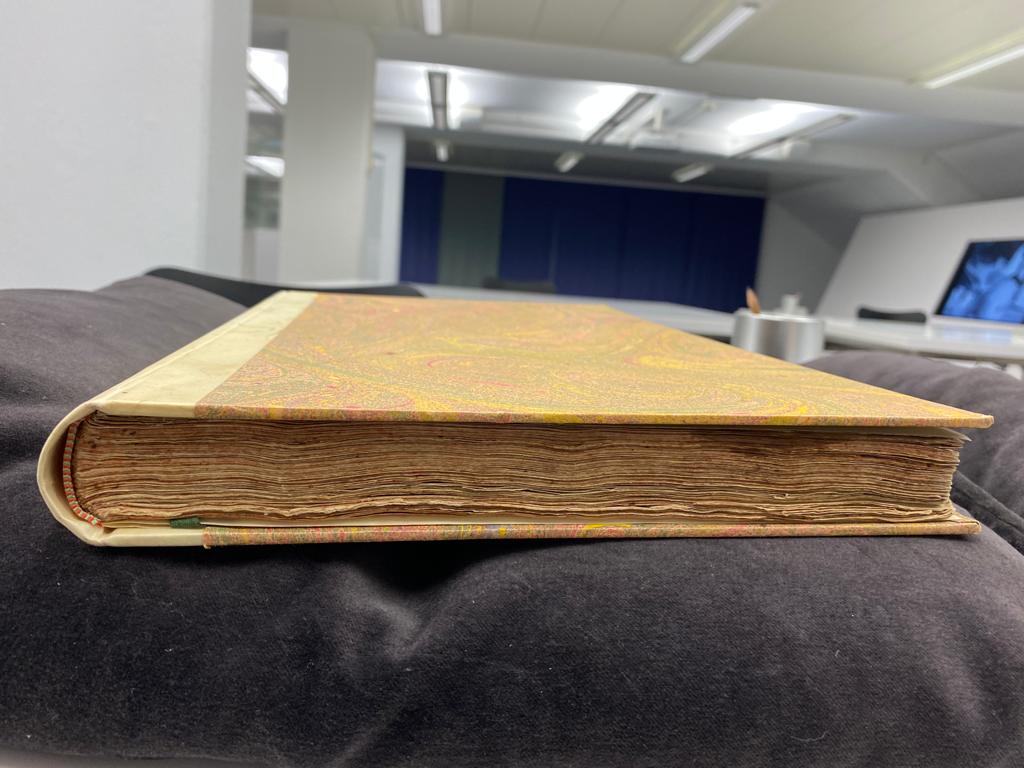 The book is quite large, but is not very thick with its 234 pages. The book cover has no inscriptions and is decorated with a colourful pattern.