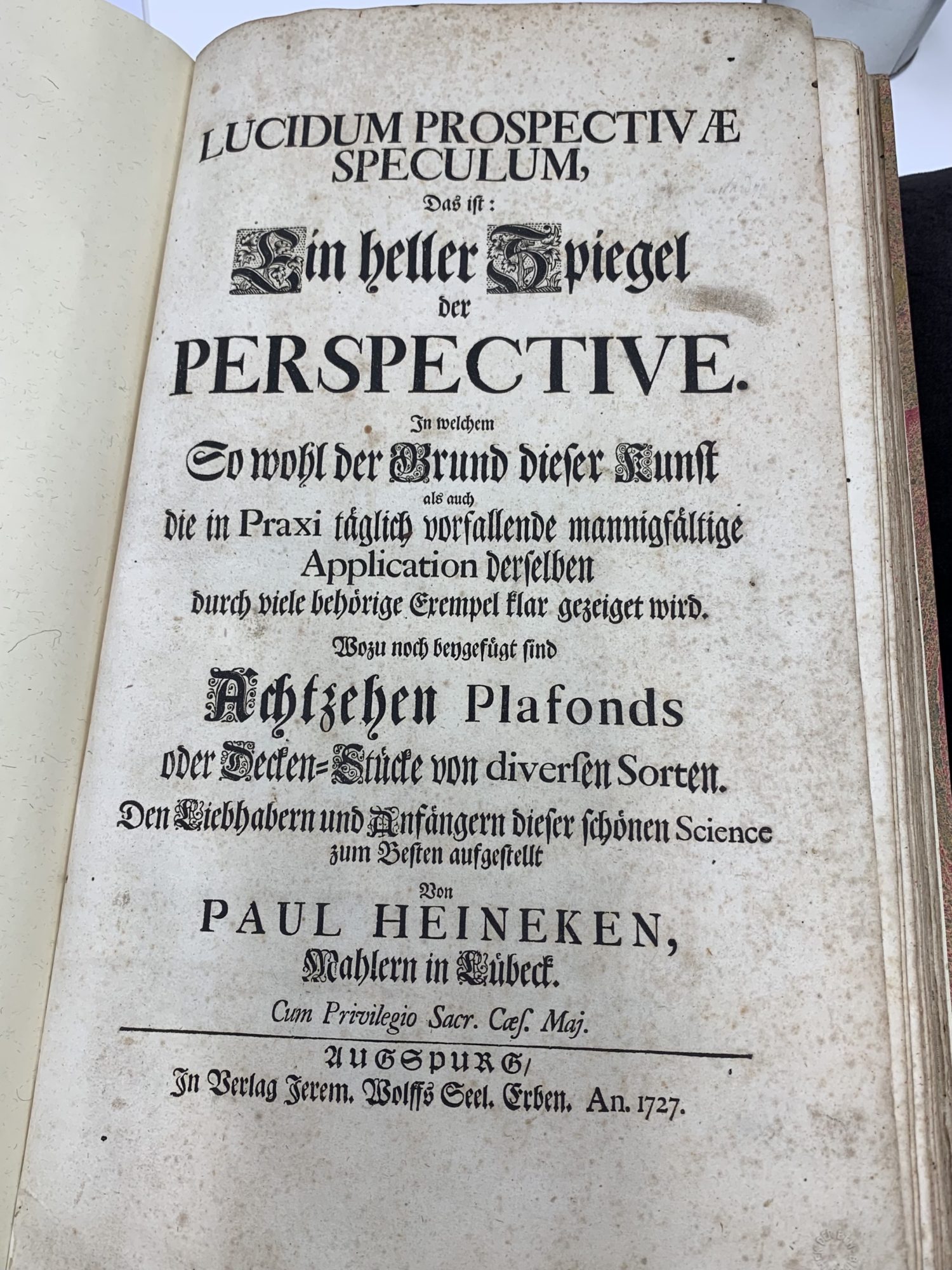 Book: Lucidum Perspectivae Speculum
Author: Paul Heineken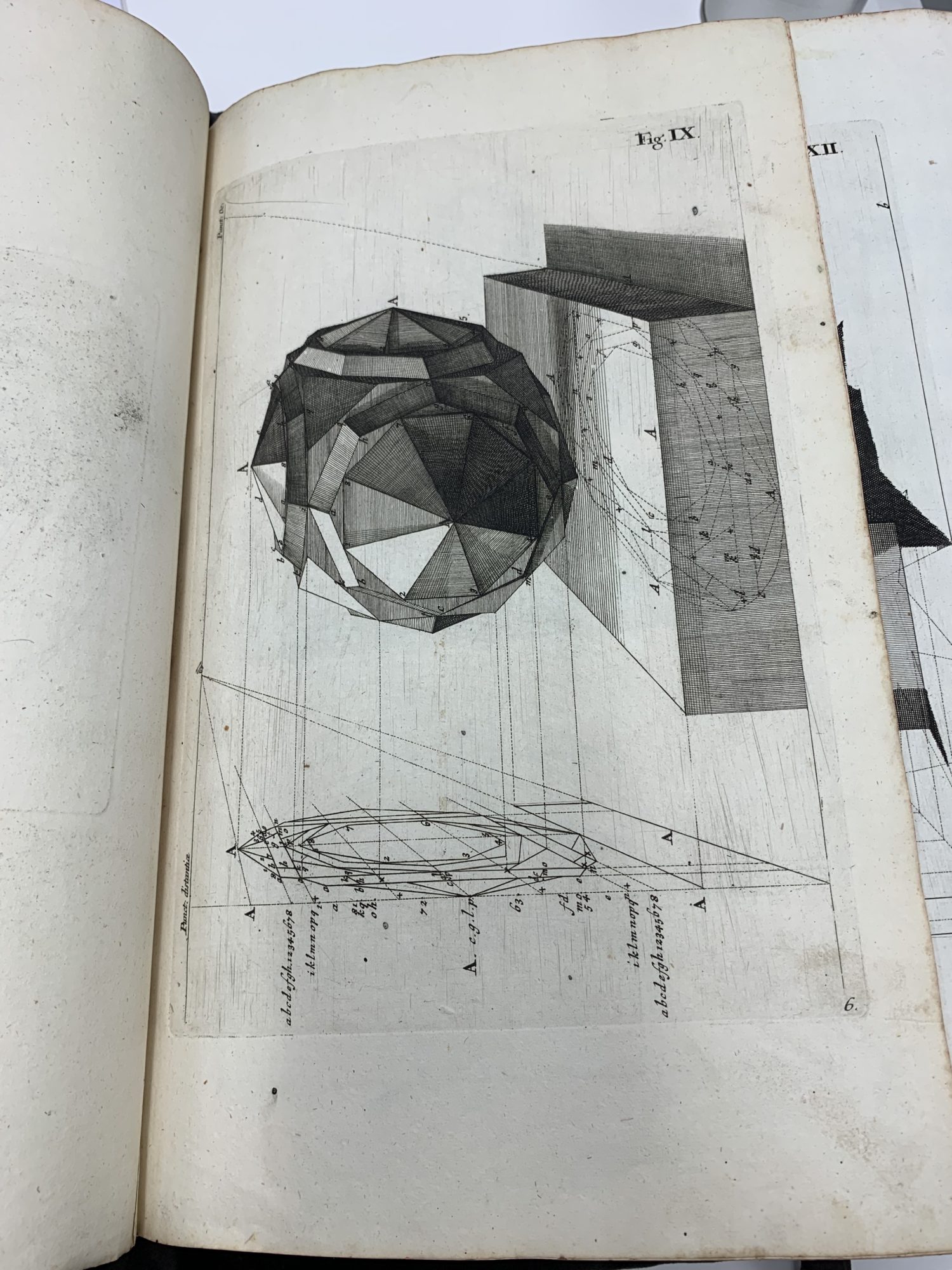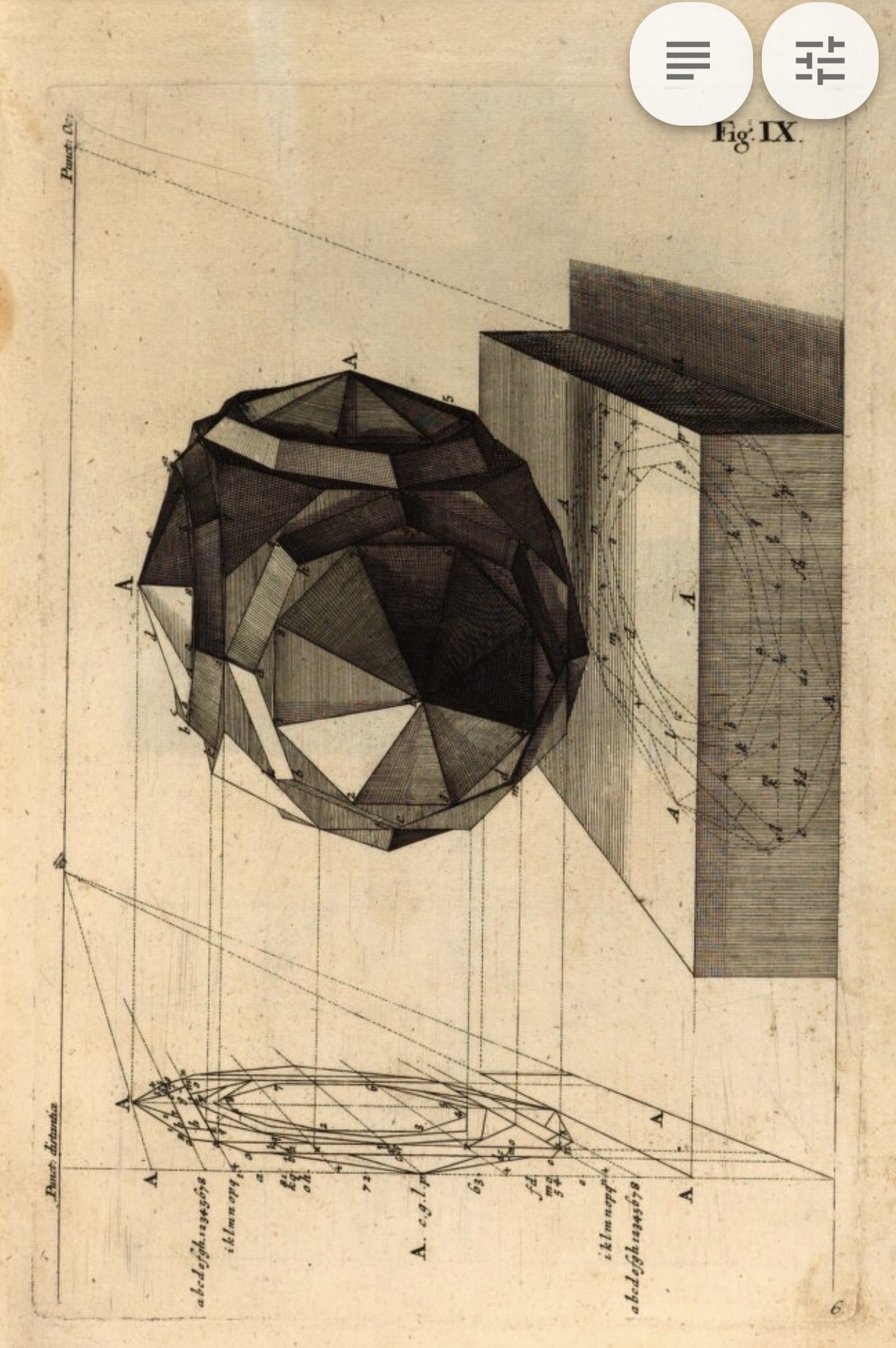 One reason I chose this page (p. 53) is because it represents the symmetry of the figure depicted very well.
This image (p. 113) illustrates the Corinthian Order in a detailed and precise way.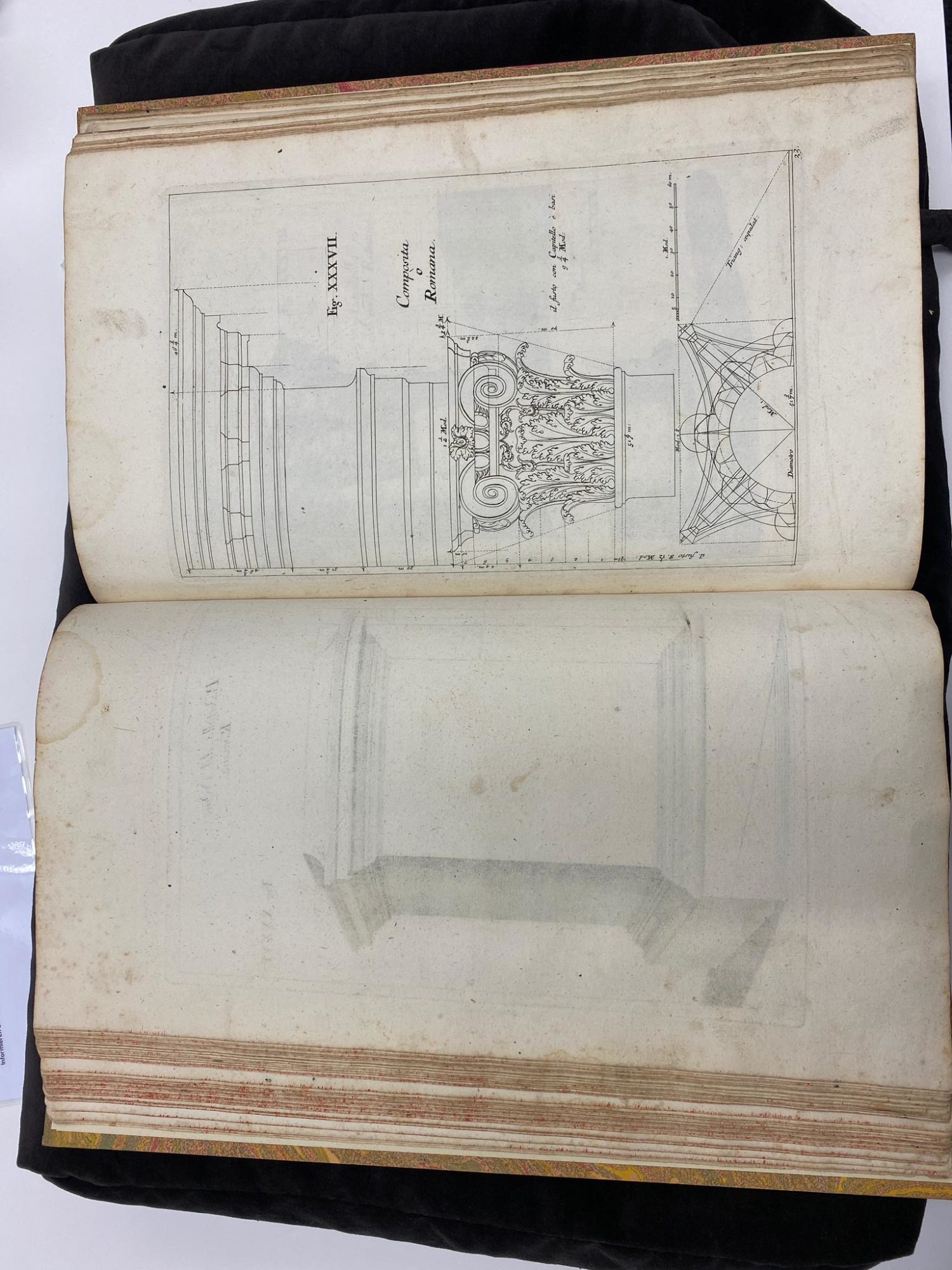 Some physical characteristics of the book are the size and the age of the book which is noted by the color of the pages. The cover of the book is decorated with a simple pattern.