Autor and title: Johann Rudolph Feasch, Des Jacobi Barozzi von Vignola Grund Regel
general infos from the physical book:
The book is very fragile from the very first touch; the pages are made of an old type of paper of various thicknesses, some thick and some thin.
It consists of a hard cover with no pictures and a large number of miniatures and technical drawings inside. In fact, this book is about the basic rules of Renaissance mathematical perspective.
specific page: 1
this image, which is the first in the book, shows a large and detailed architectural structure characterised by a mathematical Renaissance perspective. This image struck me because it immediately represents the essence of this book, namely the study of architectural perspective.
What we see in this image is a half-bust that I imagine represents Jacopo Barozzi and all around we see several references to classical structures and the foundations of Vitruvian architecture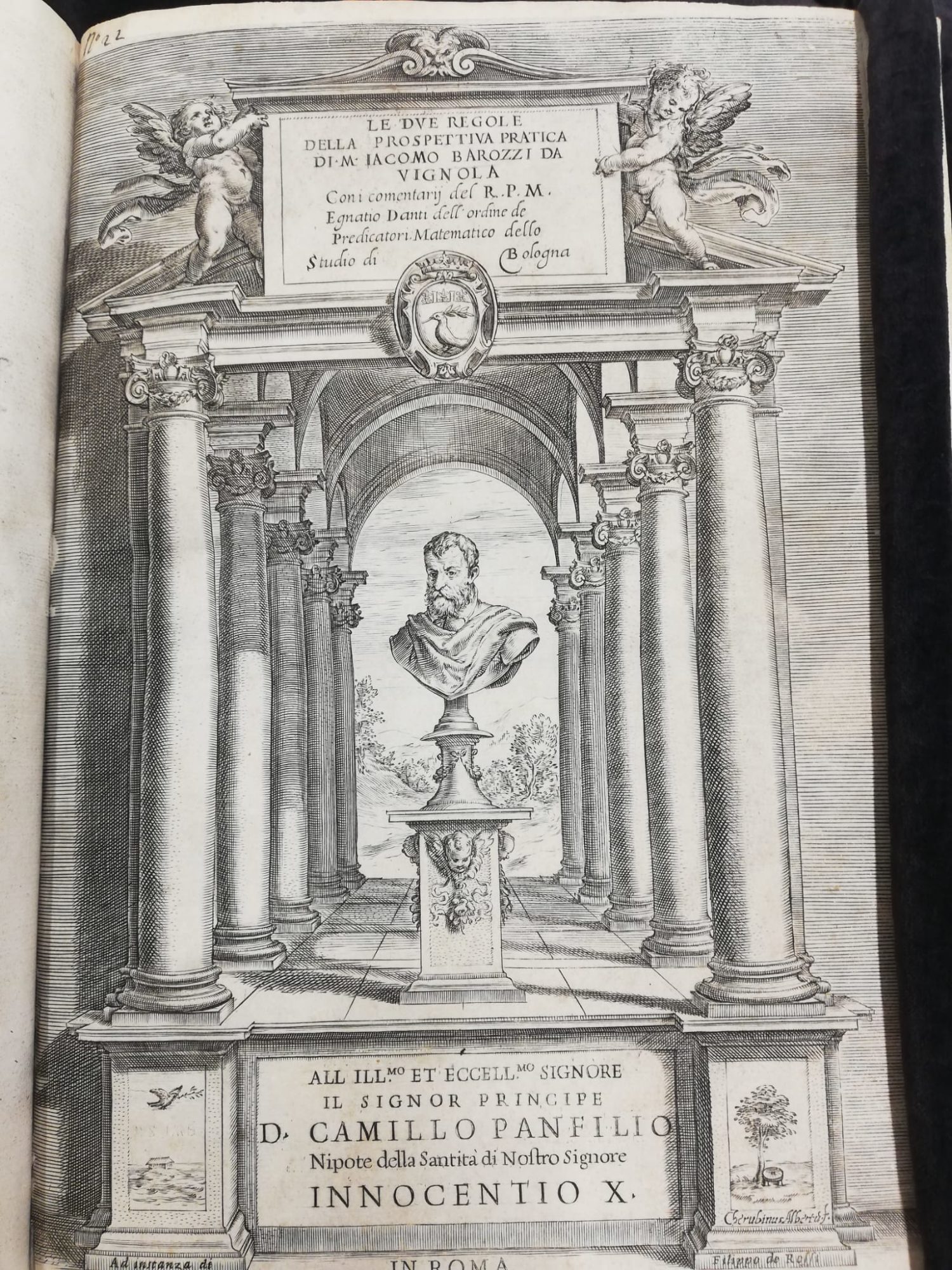 specific page: 55
This page explains one of the fundamental rules of architectural perspective, which is characterised by a simple set of languages. This concept struck me because in its simplicity it lays the foundations for the entire architectural structure.