Giovanni Battista Falda – "Le fontane di Roma nelle piazze, e luoghi publici della città" (Roma, 1684)
I chose these two pages (p.16 & p.20) because of the incredible beautiful design of the fountains. Furthermore, it is extremely interesting to look at the people in the drawings, because of the way they are dressing and acting.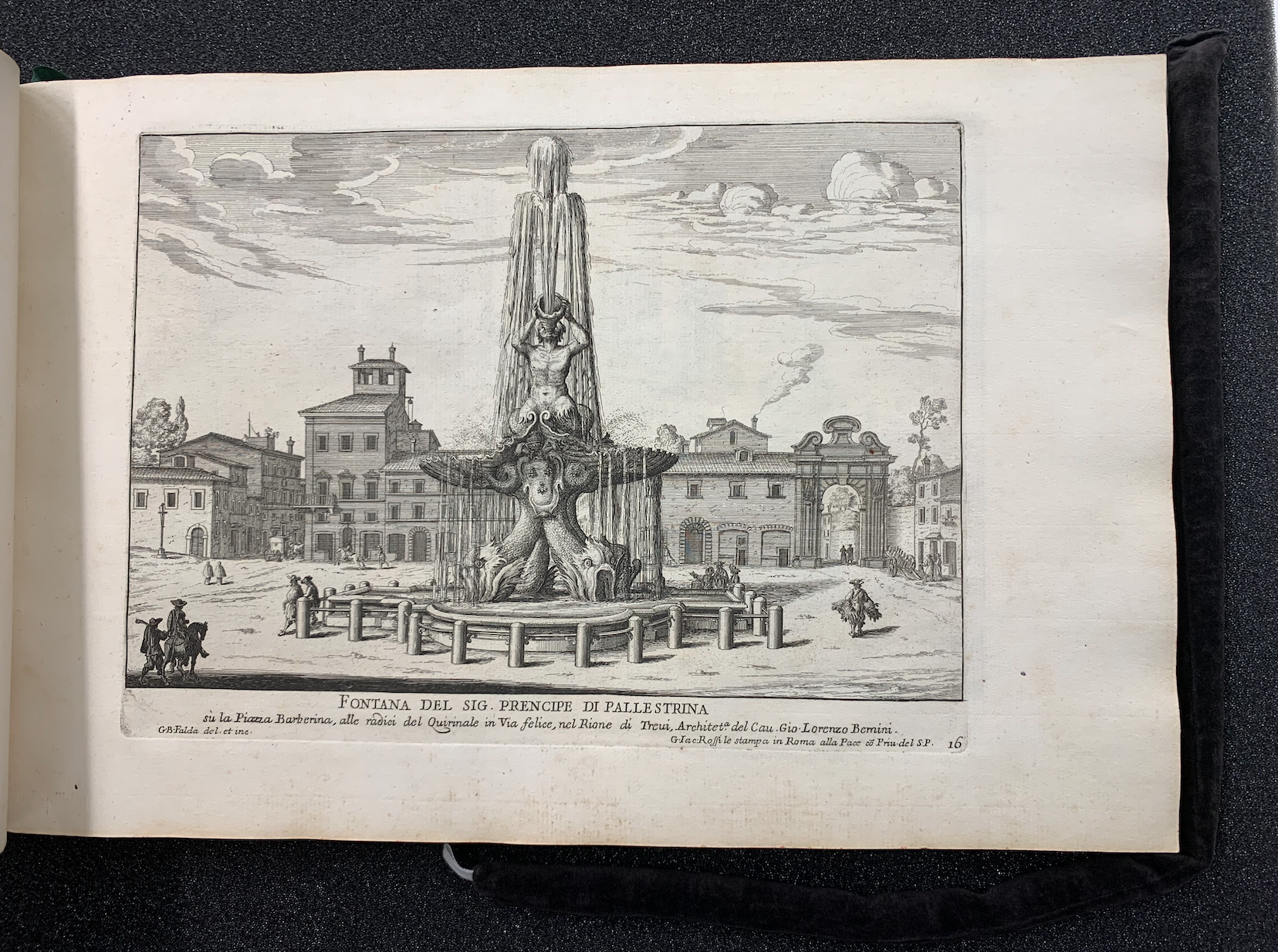 The cover of the book is made out of beautiful, thick, green leather. The spine of the book is embellished with gold ornaments. The paper was, to my surprise, very thick and the book was overall really heavy with a size of 28 x 42 cm. The book is divided in 4 sections and written in Italian.