Reigle générale d'architecture – Jean Bullant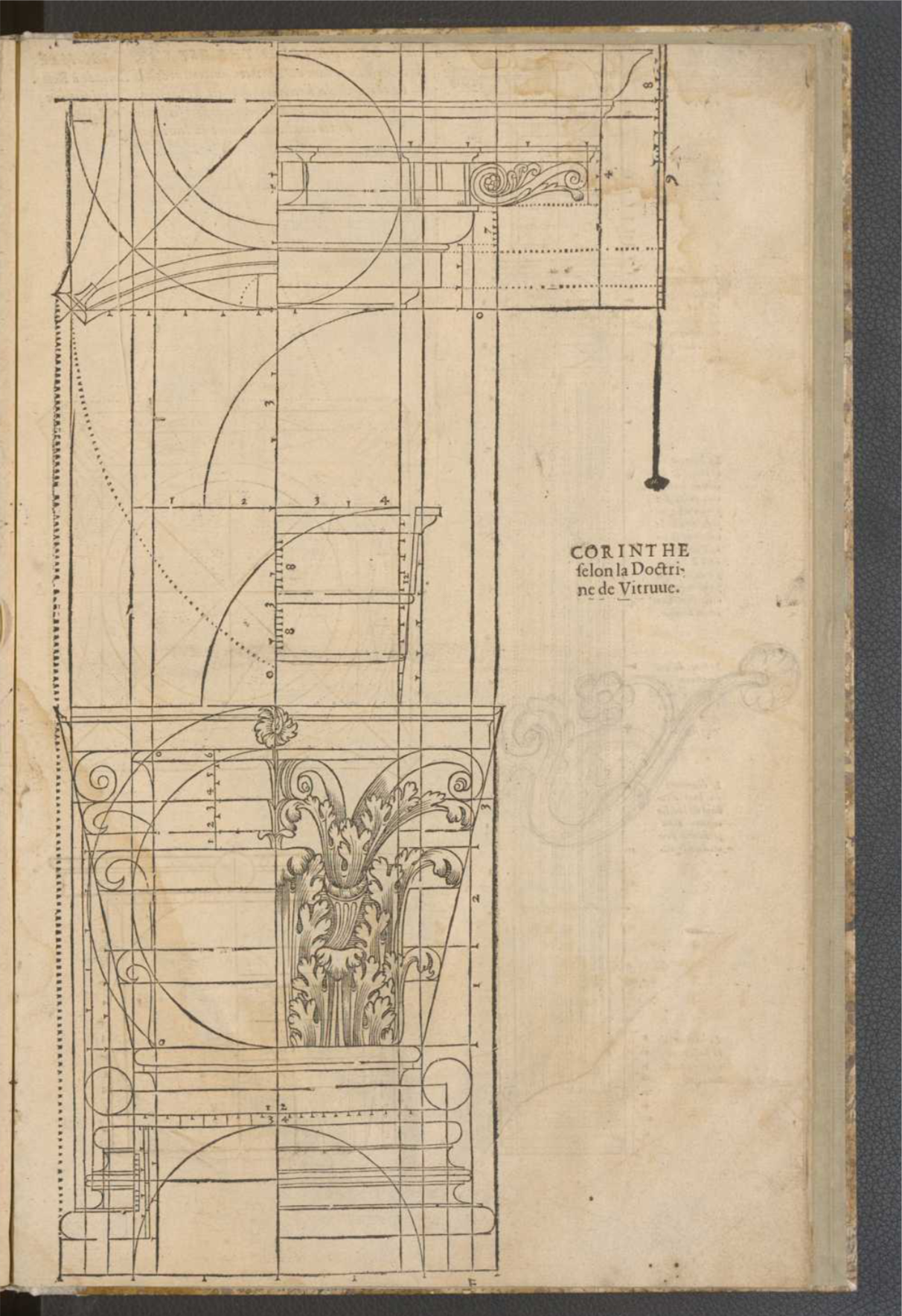 I chose these two pages for the reason that they both contain a detailed picture which in my opinion is very nicely done. I find that the pictures are clean and very helpful for learning.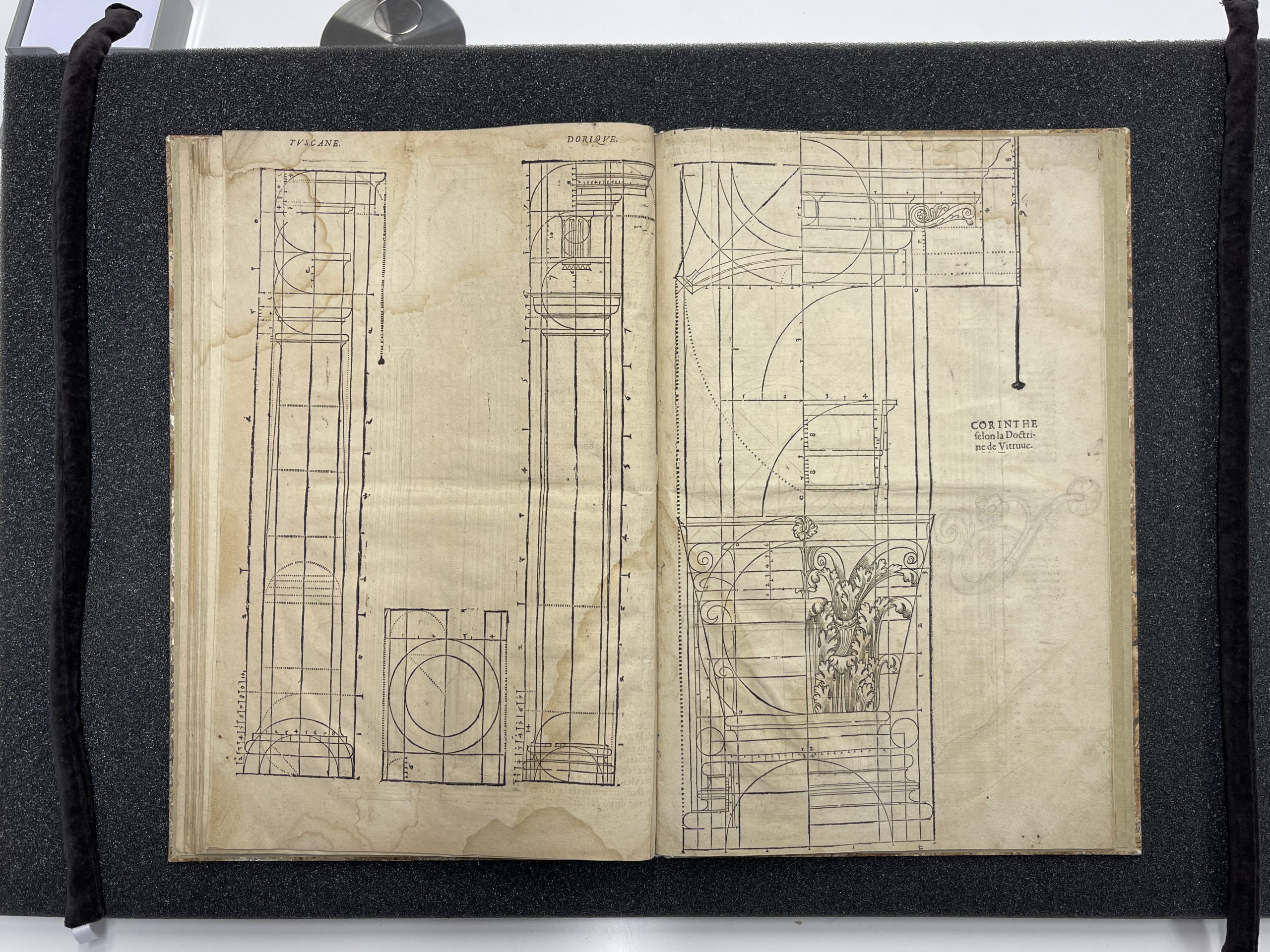 The quality of the book still is quite well preserved. The book is rather big. It is around 40 cm long and has a width of 27 cm. As in the material of the (cover of the) book I think that its mainly made of cardboard.