"Ruins of the palace of the Emperor Diocletian at Spalatro in Dalmatia by Robert Adam", published 1764.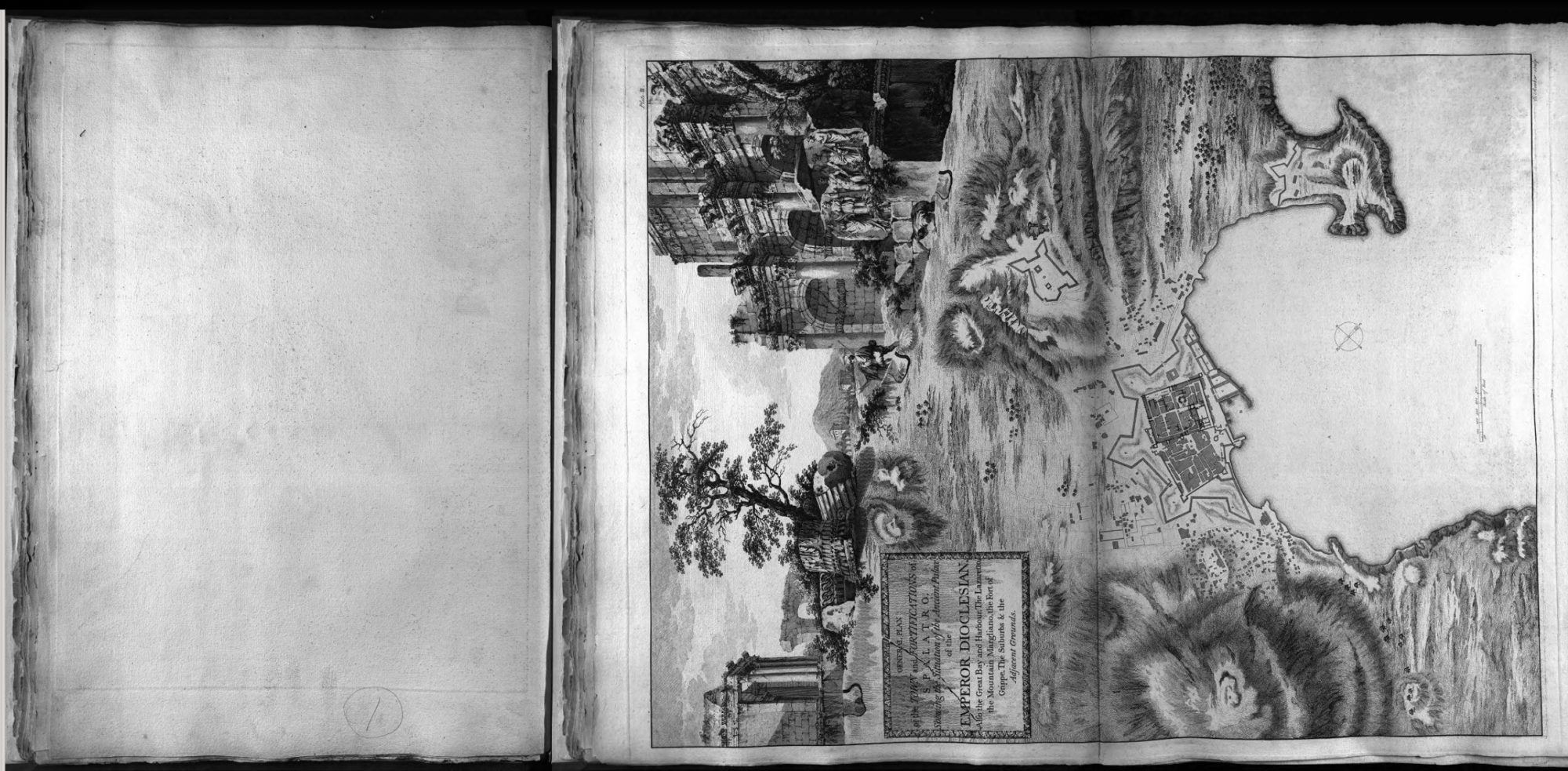 I chose the first page because I think it is interesting that the author included a pledge of his loyalty to the king at the very beginning of the book, as well as a list of the rulers "subscribers".
I chose the second page, because of the graphic which is at the same time a front view of the ruins as well as a floor plan of the site. I like the continuous transition between the two perspectives.