Della Architettura – Viola Zanini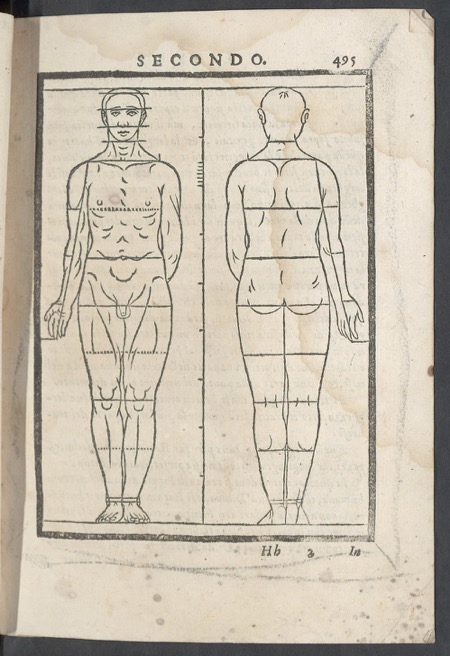 I chose this side of the book because for me the perspective of this drawing was not obvious at first glance and so I did not see it often, making it confusing on one point and interesting on the other.
For my second post, I chose a page where there's an illustration of a human body which for me it looks like a simple sketch but is of great importance. The body is shown from a front and back view and is separated by horizontal lines.
The book looks like it's still in good condition despite its considerable age, but when turning the pages, they feel like they are almost tearing. It has small stains on individual pages.