1.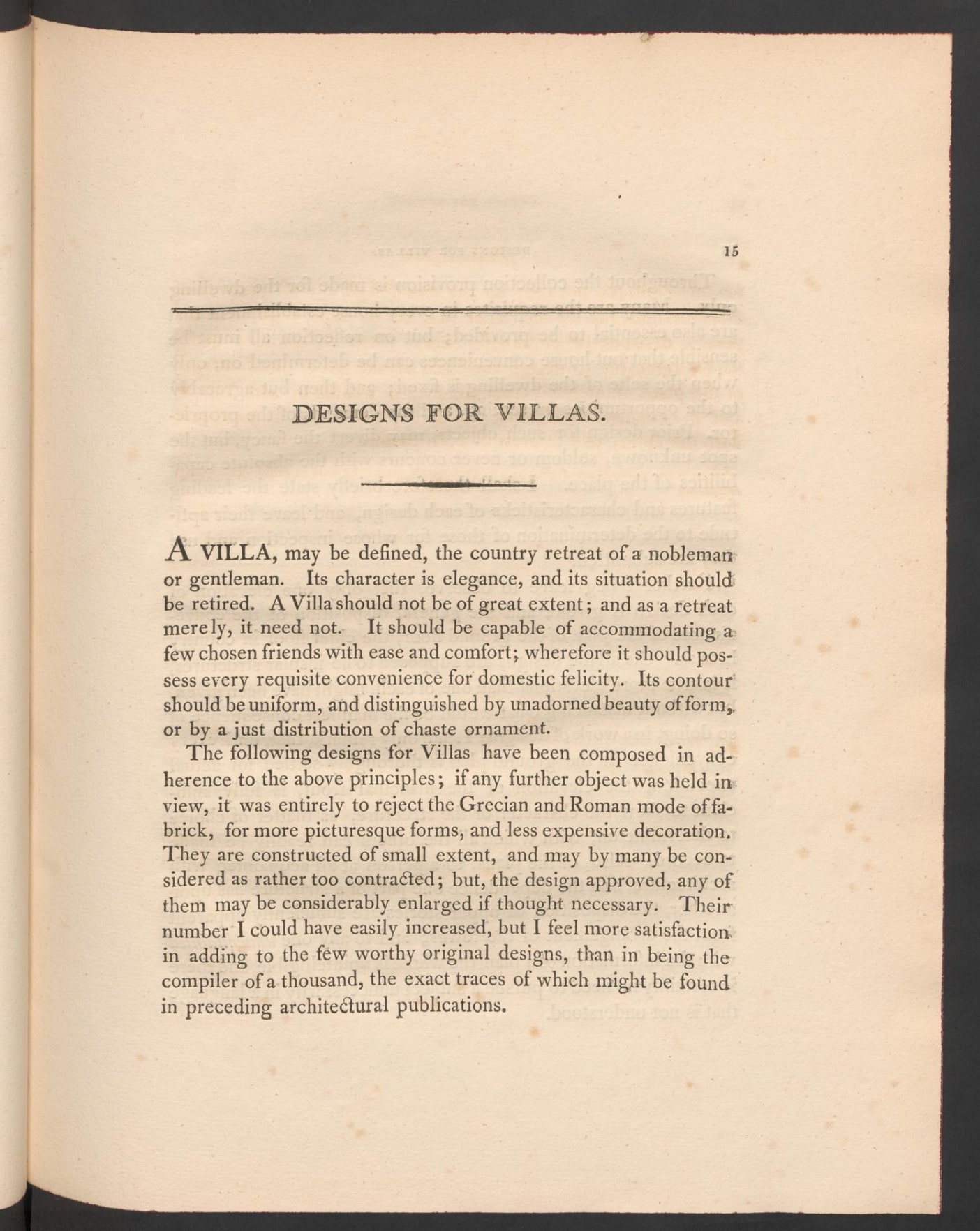 While i did choose the first page because of the interesting text in which the author defines the requirements of a villa, the things that caught my eye in the first place were the little stains that only seem to appear in close proximity to this page in particular.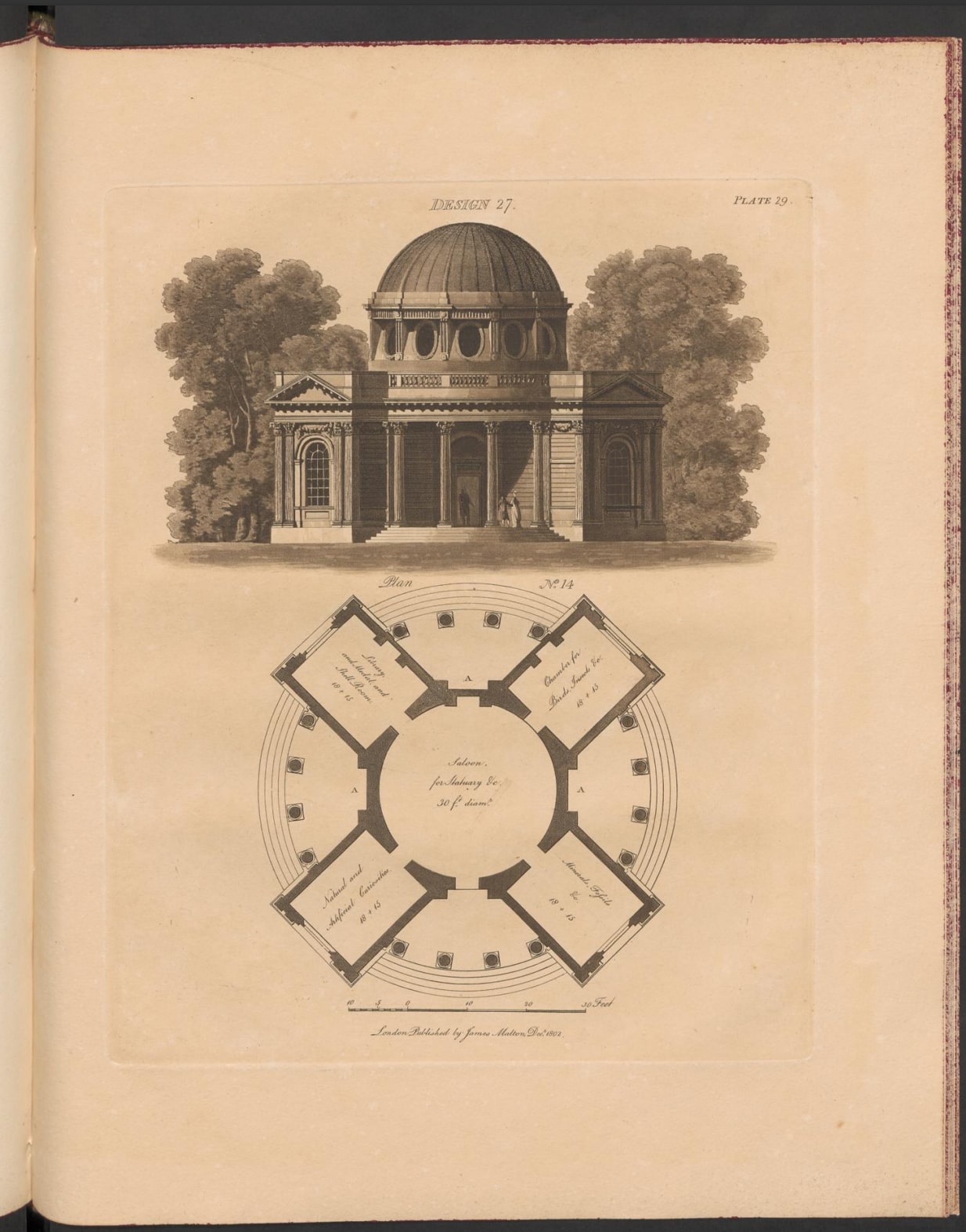 The second picture was chosen because I liked the illustrations.
2.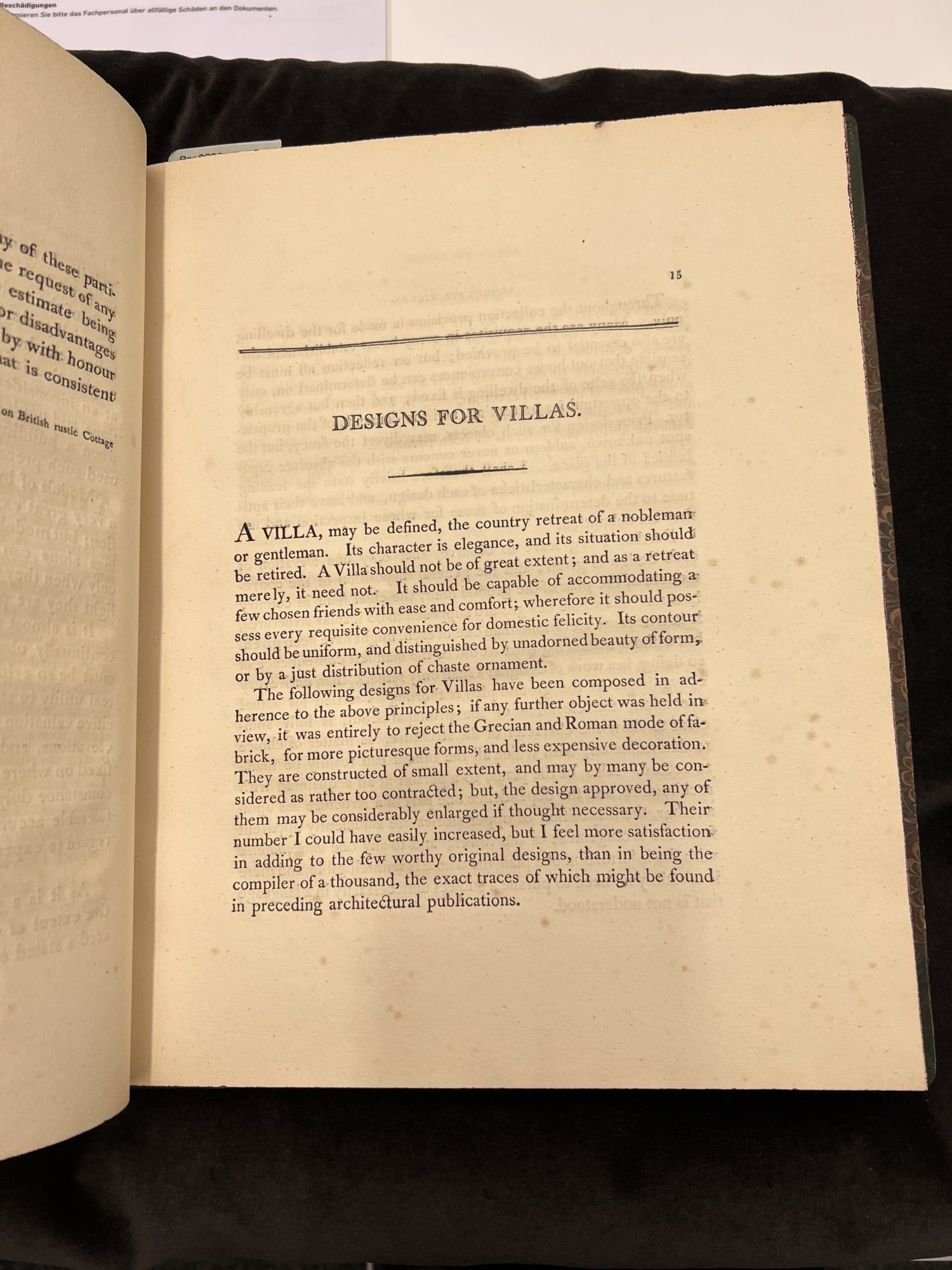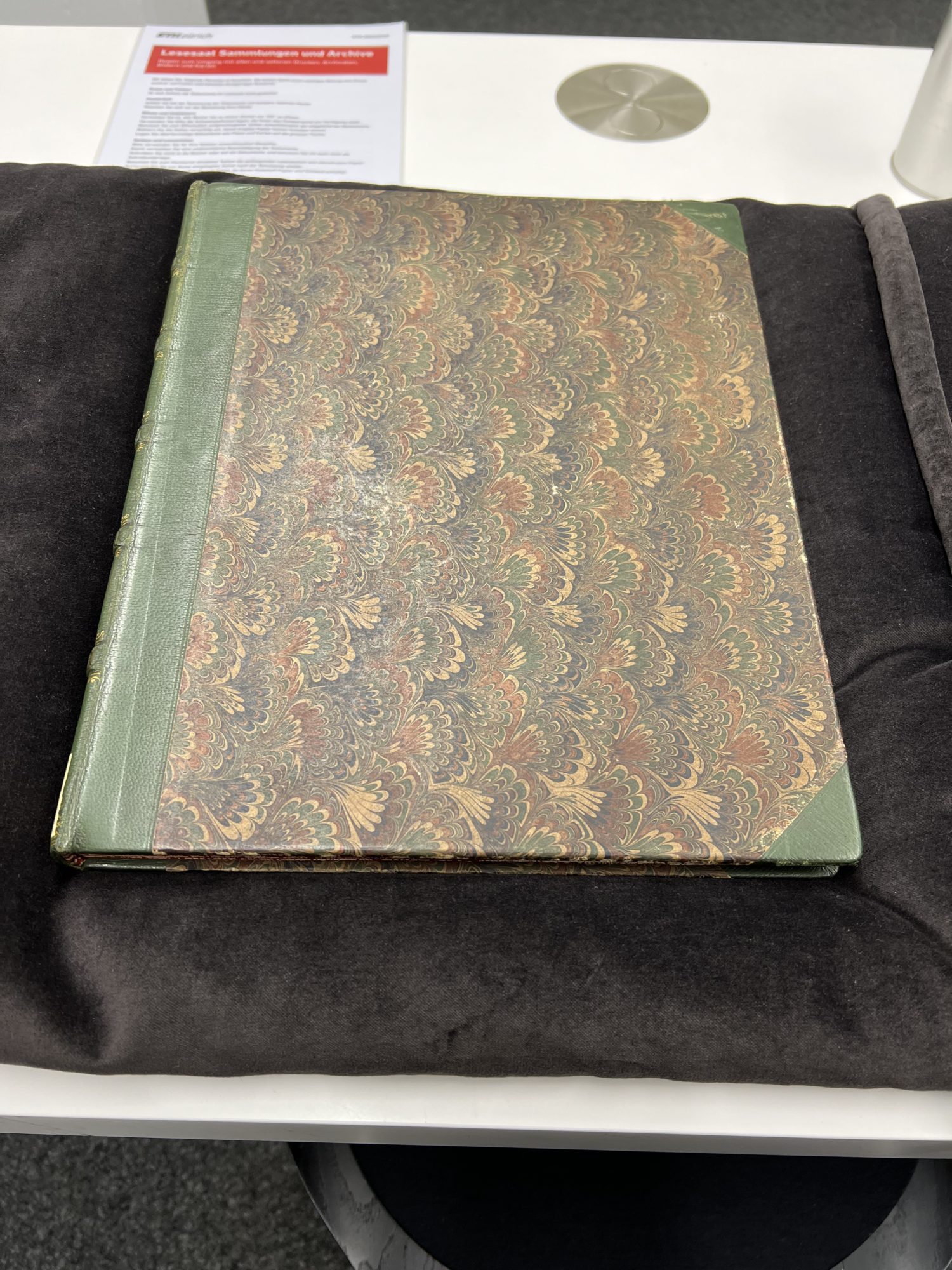 The cover felt like it was made out of leather. The pages were dyed on the edges and surprisingly thick, making the book a lot heavier than I expected.