Xiaomin Tian:
This page caught my eyes at first glance, this complicated drawing and design belong to my favorite type of collum, the Corinthian. I think the cornice fits with the rest of the collum in a perfect way.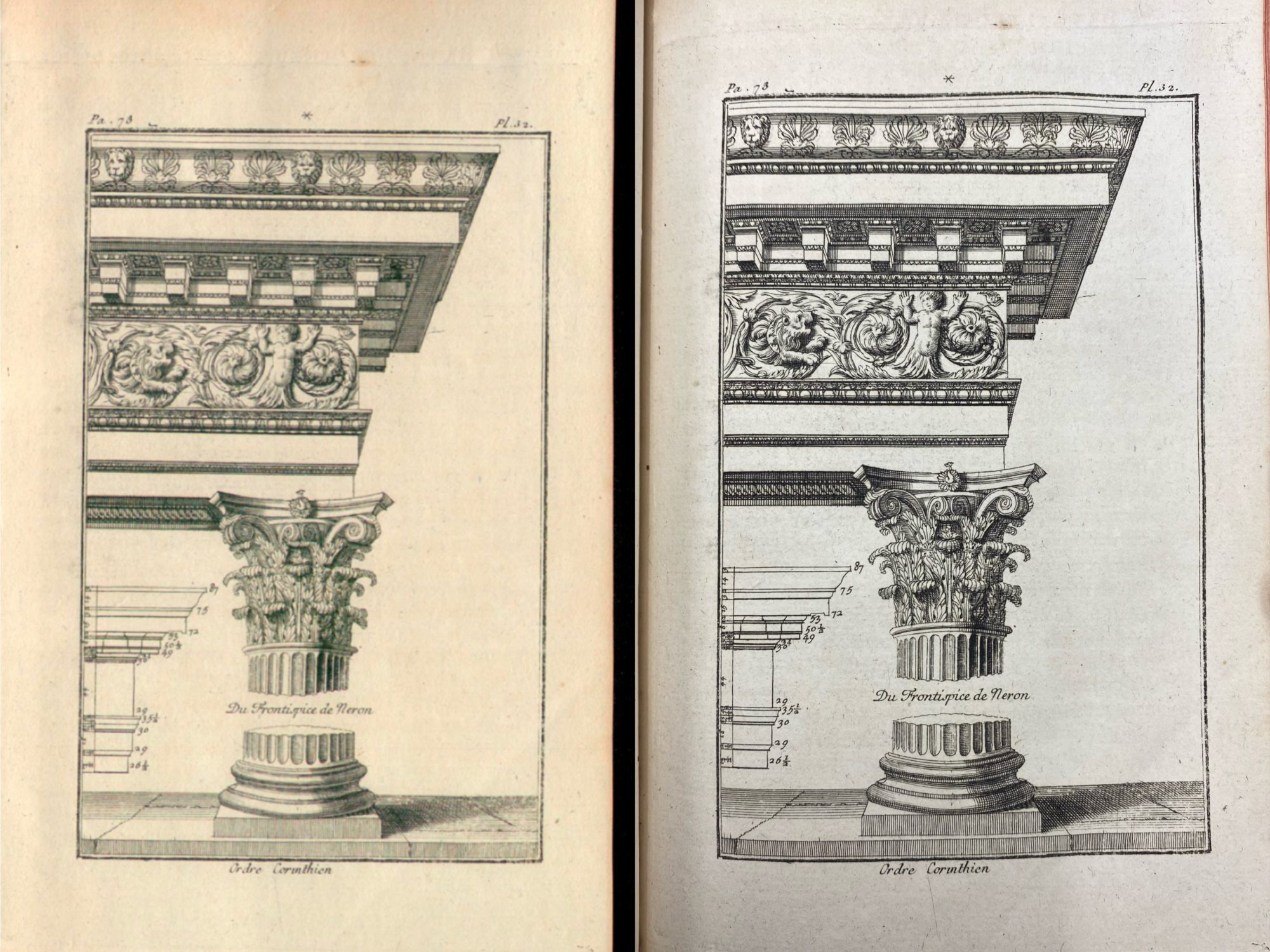 This picture compares two cornices/columns with very similar designs and structures. It is very interesting for me to see such detailed measurements and to see the comparison of two cornices, which could have looked the same for me at first sight.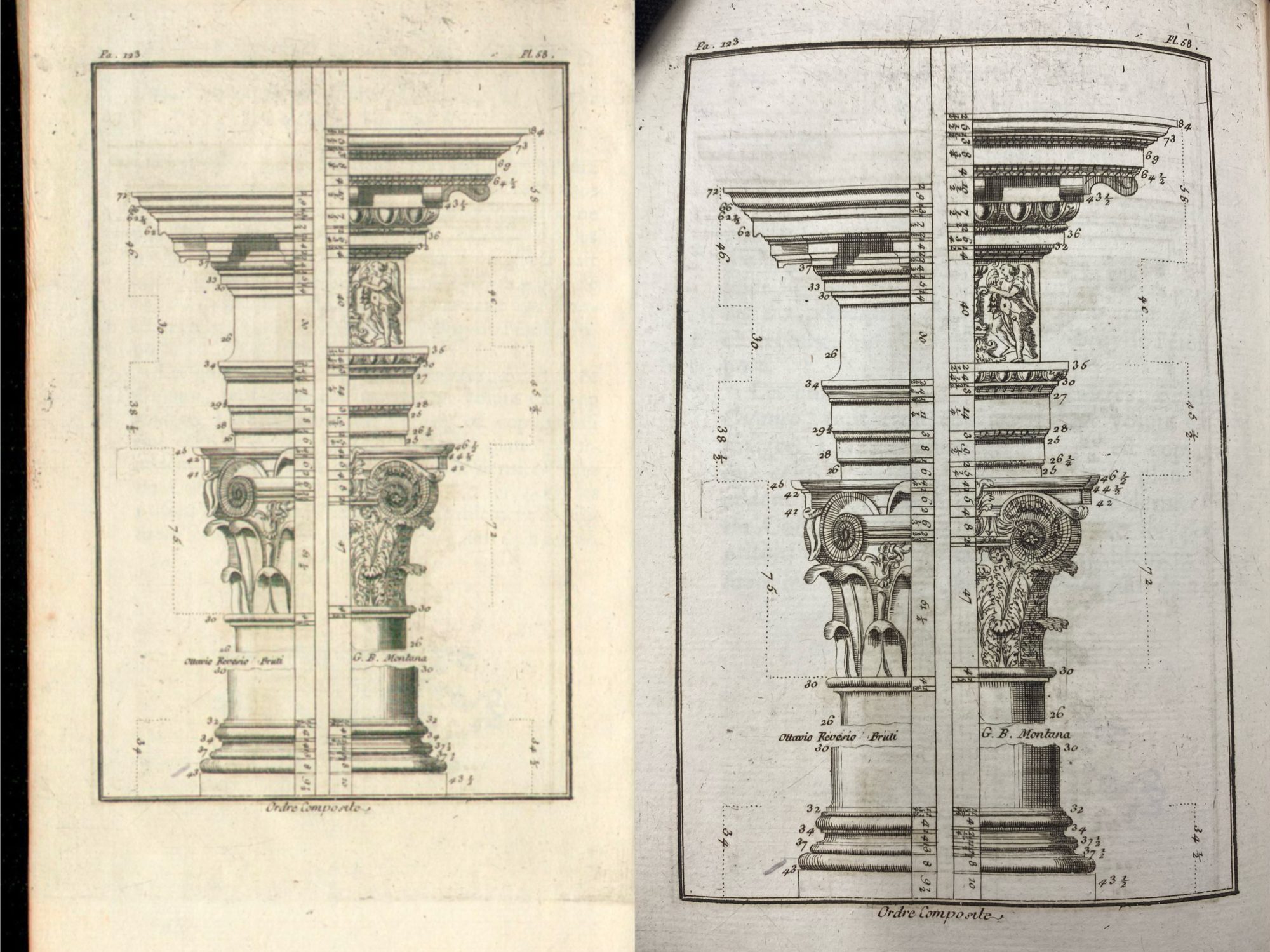 The cover of the physical book is hard and has a "leopard" pattern. It is very old, a bit deformed, and the edges of the book are a bit destroyed.
This book is in the size of A5, the sides of the pages are colored in red and the thickness is around 3.5cm.