Author: Miguel Benavente (1714-1780), First edition: 1763 in Spanish
available at the ETH-Library Zürich, ETH-Bibliothek Rämistrasse 101 8092 Zürich
https://opac.nebis.ch/F/2CNXINYNINFRX5C9VDUNGIE3HYBA98VCHT4PHNKQ6I77KYH7AV-05355?func=find-b&amp=&amp=&amp=&amp=&request=001545313&local%5Fbase=nebis&CON%5FLNG=GER&find%5Fcode=SYS&pds_handle=GUEST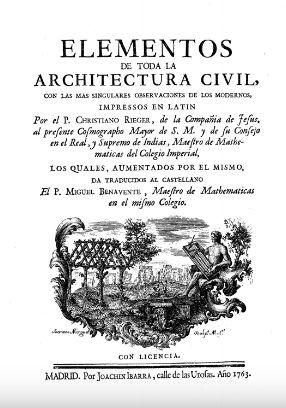 TASK 2:
The first few pages of my chosen spreads all contain some sort of "list" or chart, which seems very interesting to look at.
Some of them fill the whole page, while others seem to be just a few thoughts.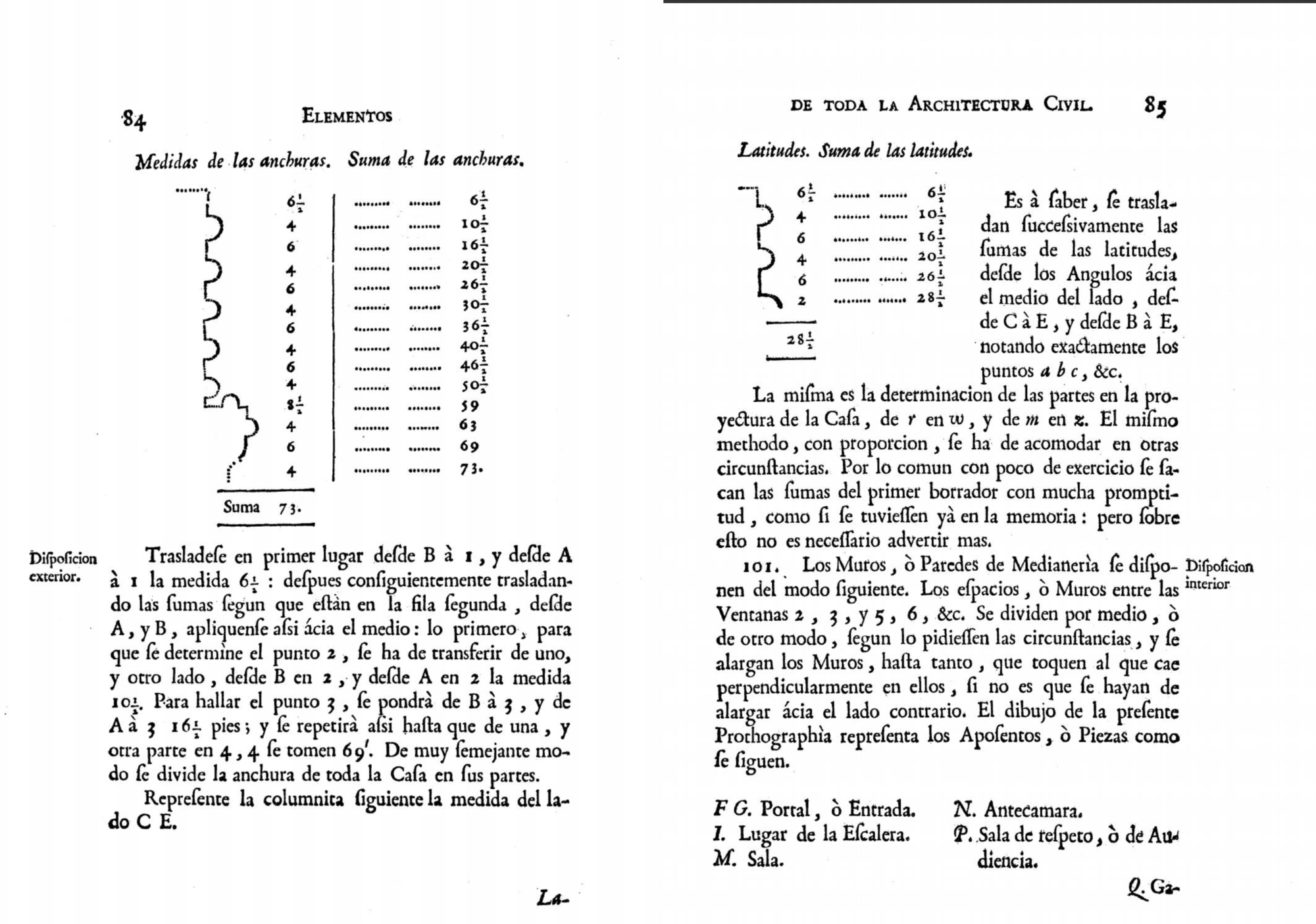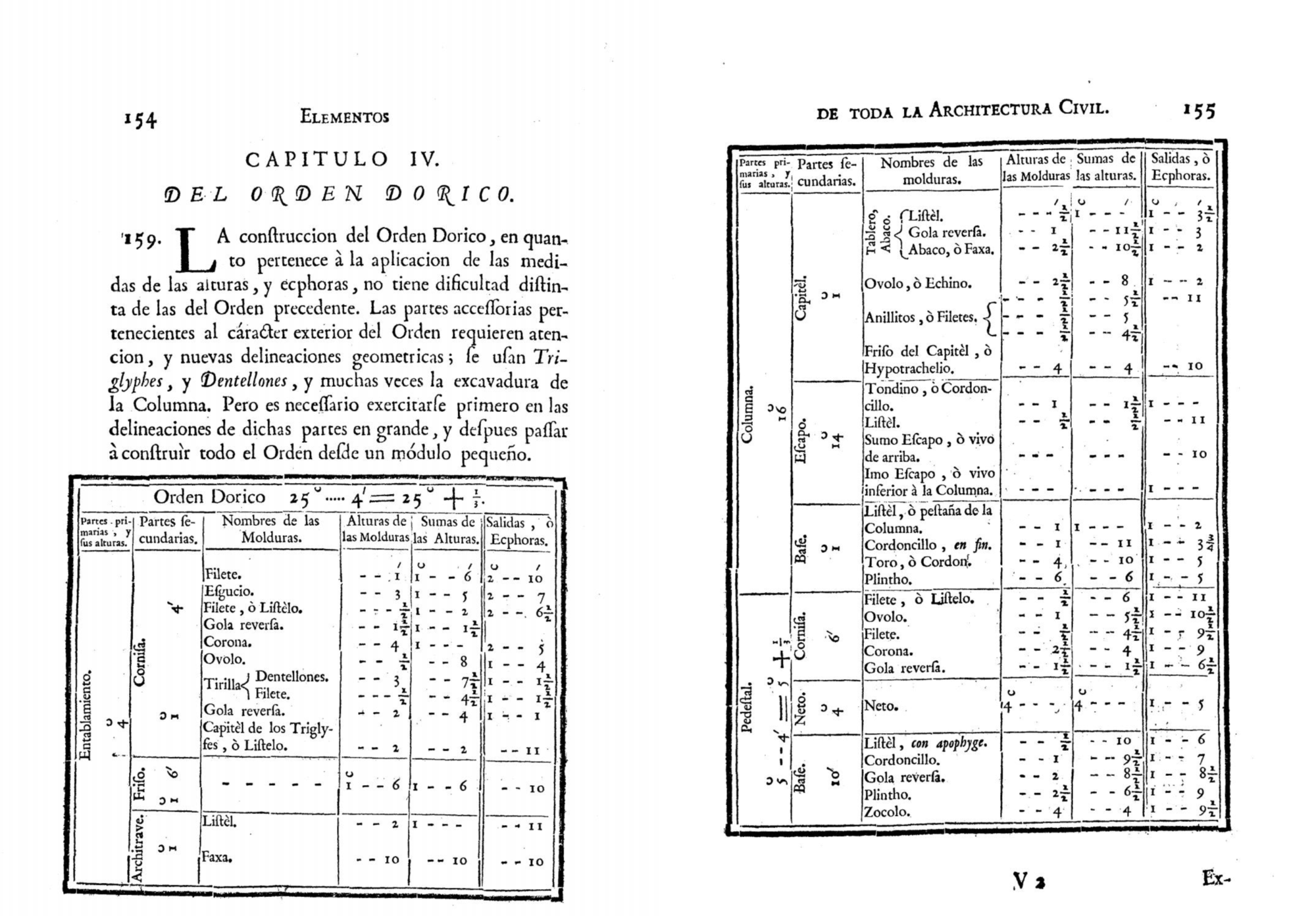 The next few pages all contain drawings with intricate detail. They are accompanied with the title of the part or chapter of the book, therefore they announce the ending and beginning of a chapter.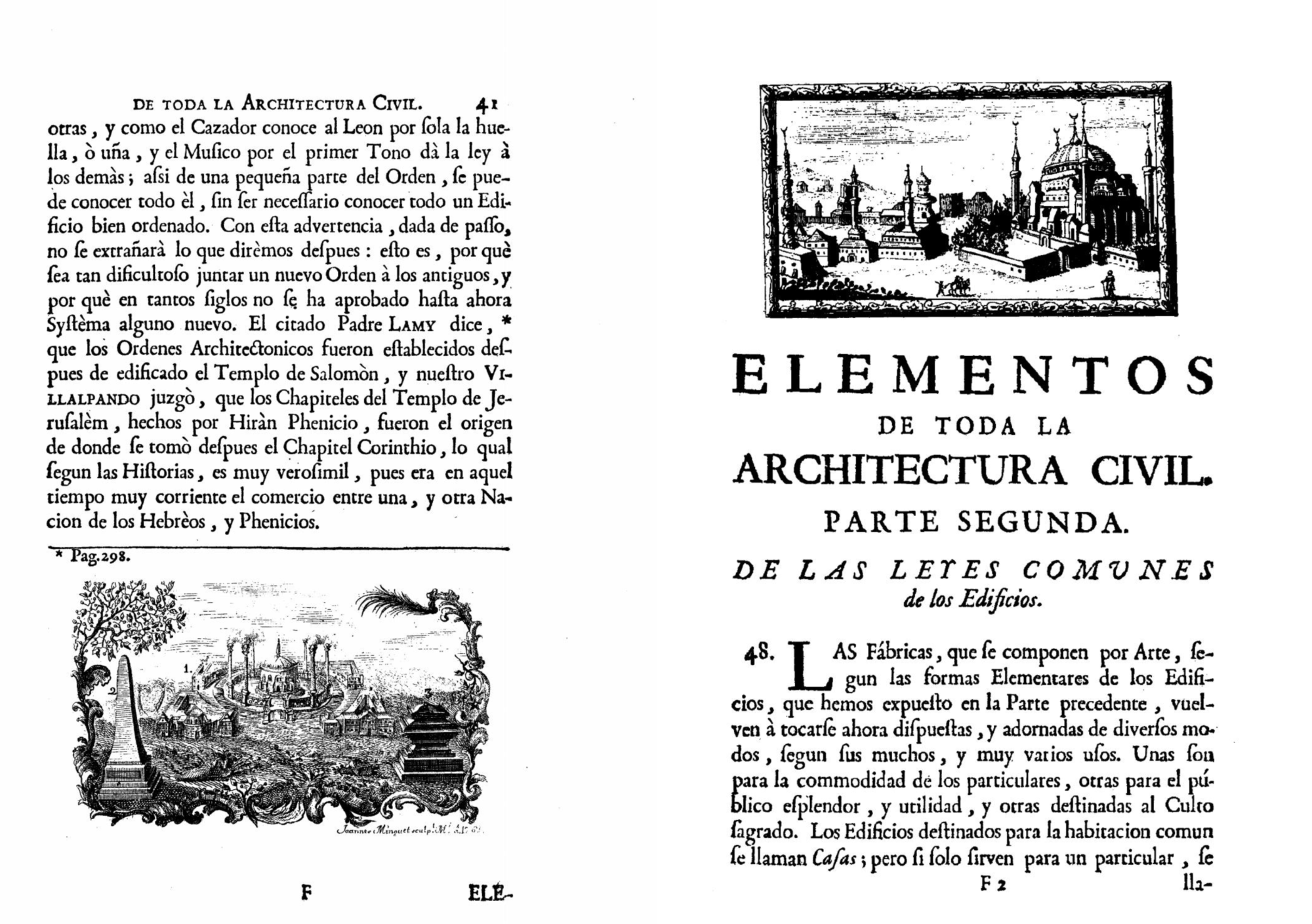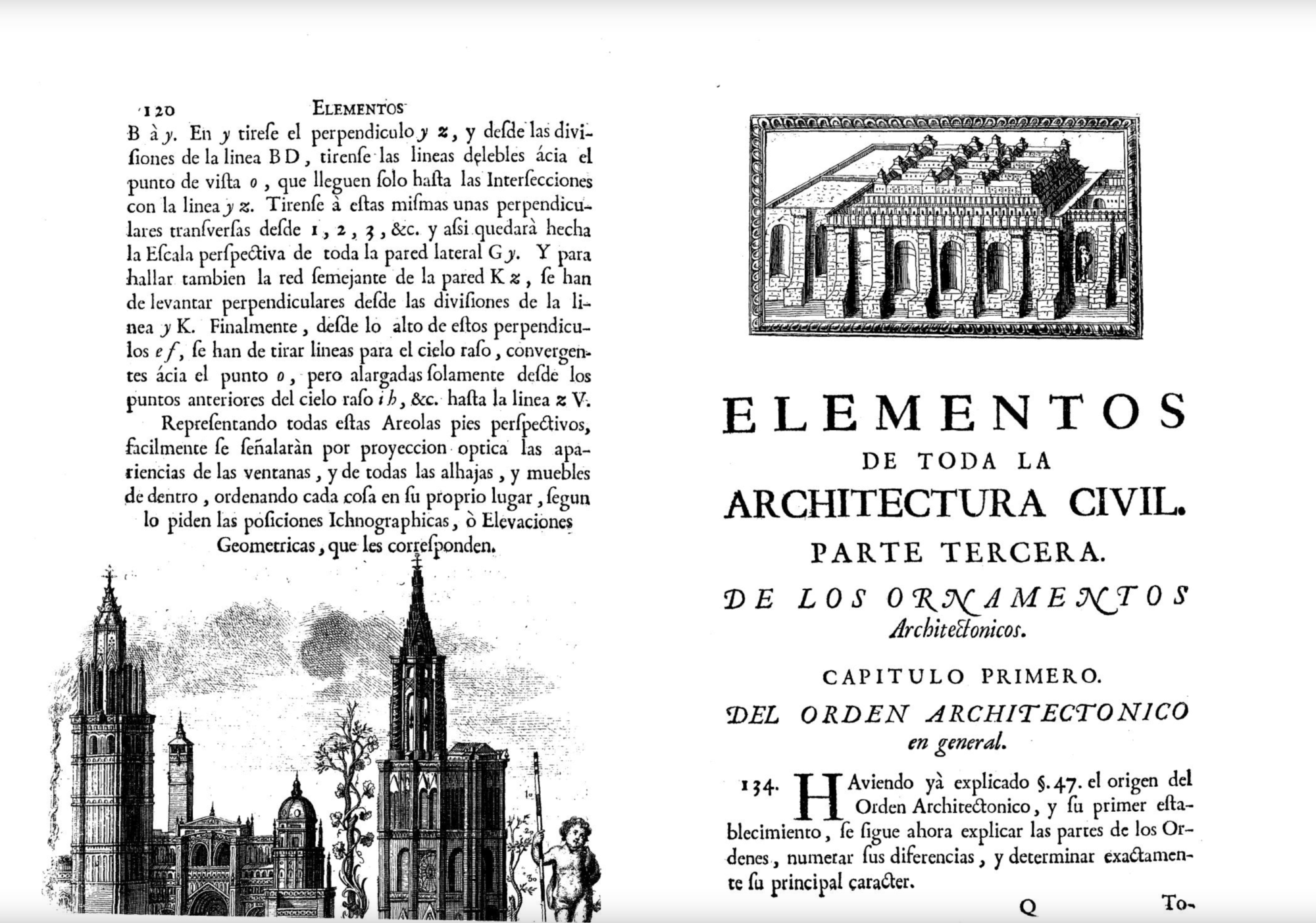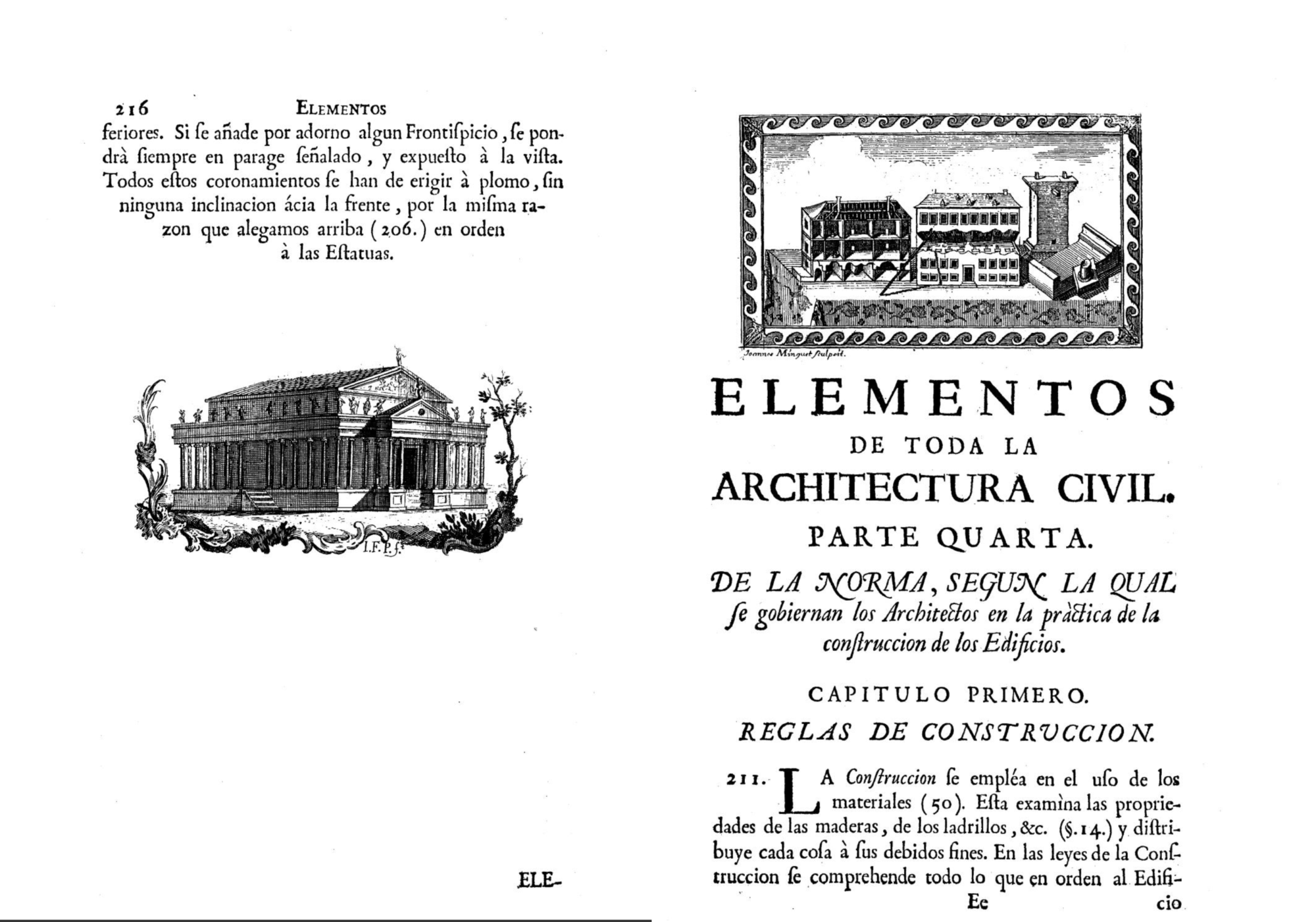 The next and last spread of pages all contain a rather long footnote. while the footnote on the first pages covers almost half of it, the others cover about a quarter or a third. I think it's ver interesting to add footnotes that long, because usually footnotes are used to easily understand something mentioned in the text, that could not have been explained in the same or following sentence.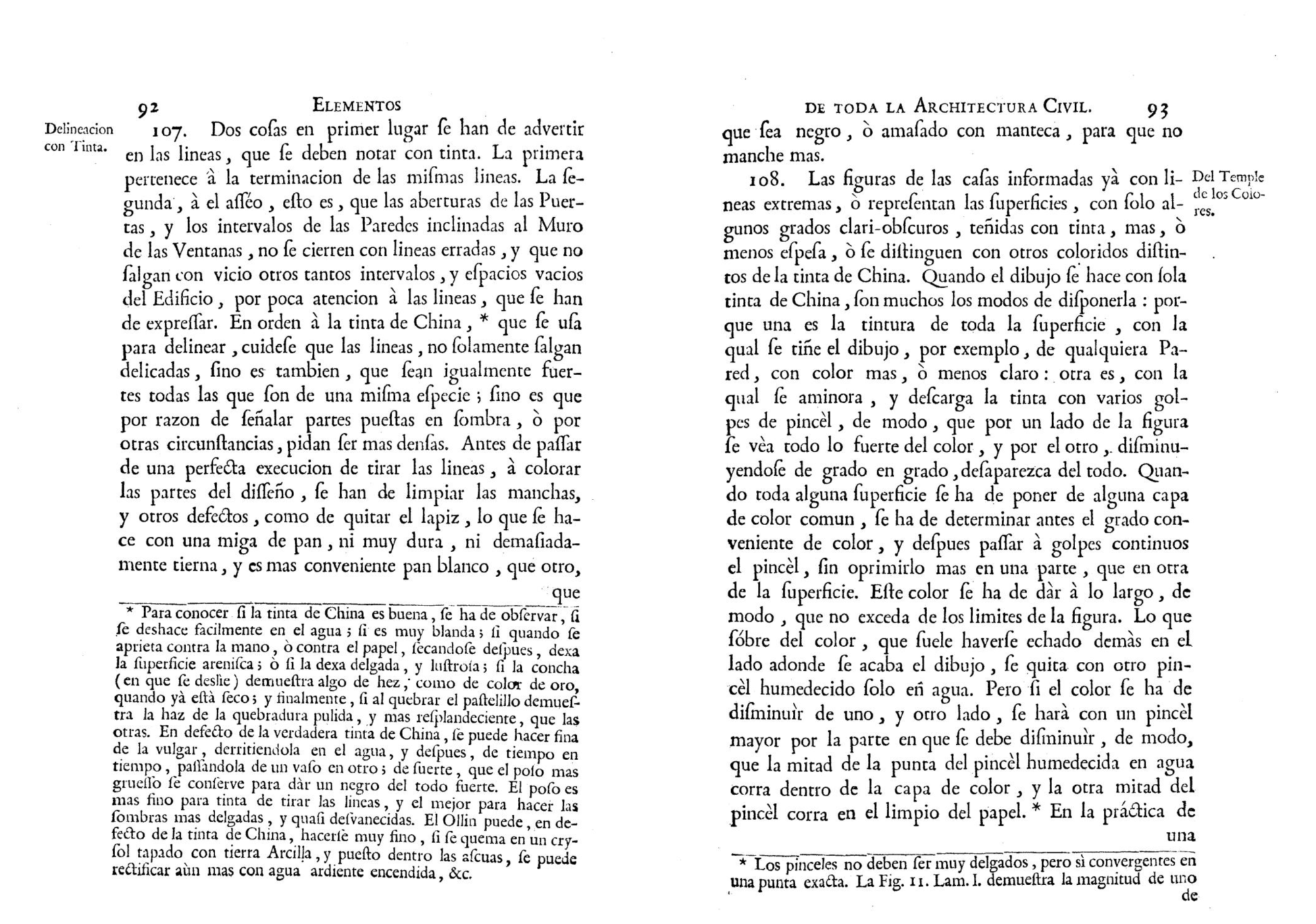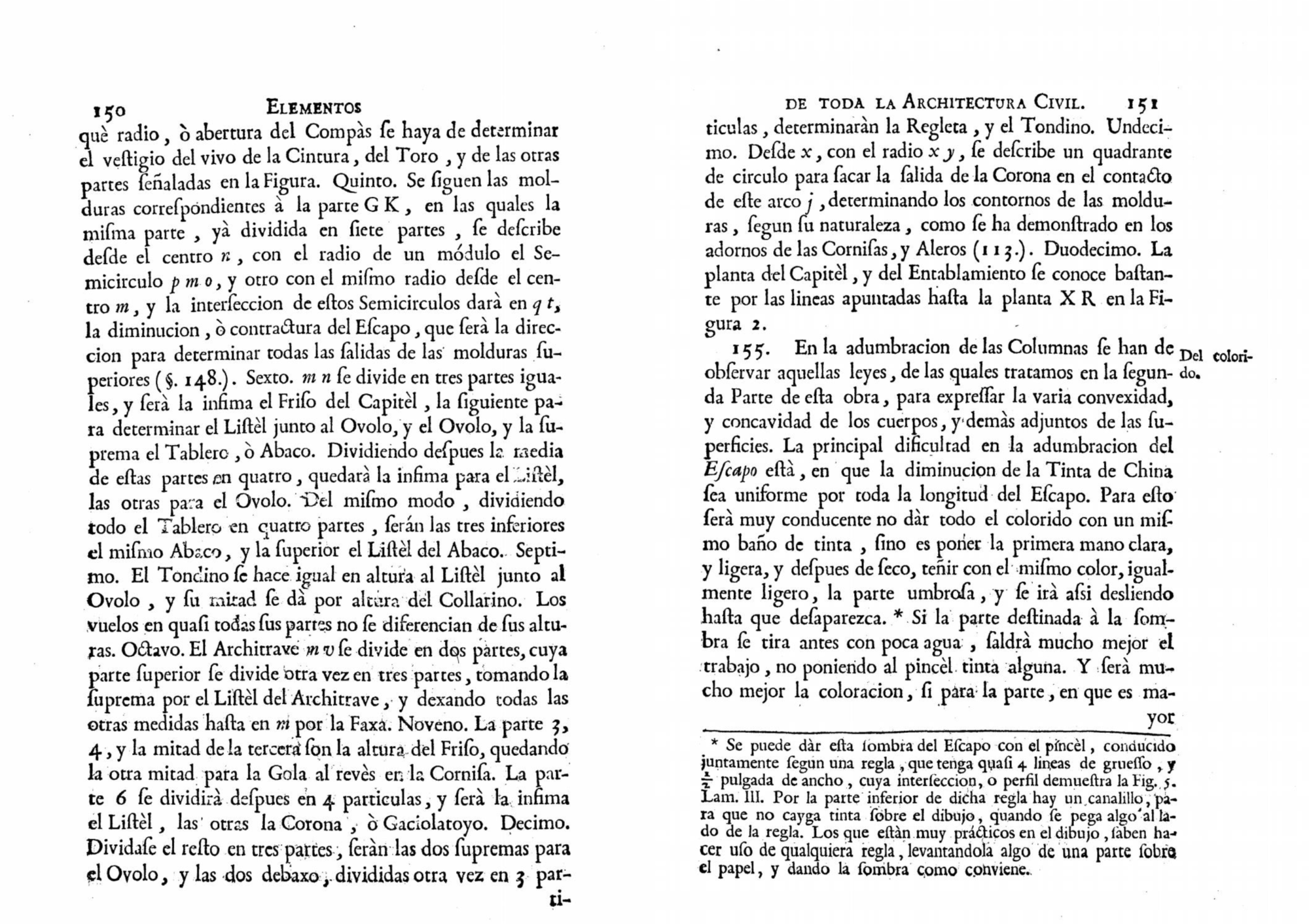 TASK 3:
DR. ARQ. OTERO, O., MATERIALES Y TECNOLOGIAS EMPLEADAS EN LAS
CONSTRUCCIONES DEFENSIVAS ESPAÑOLAS
VI Jornada "Técnicas de Restauración y Conservación del Patrimonio", 19 pages
http://sedici.unlp.edu.ar/bitstream/handle/10915/44336/Documento_completo.pdf?sequence=1&isAllowed=y
ASESORES EN LINEA4 SLP (15 February 2018), COMPILACIONES DE ARQUITECTURA Tratadista del Siglo XVIII: Christiano Rieger, 1 page