As my book was not available when I was in Einsiedeln, I got a similar book by the same writer, which I am using for the upcoming tasks. The title is « la perspective avec la raison des ombres et miroirs » by Salomon de Caus, published in London, 1612.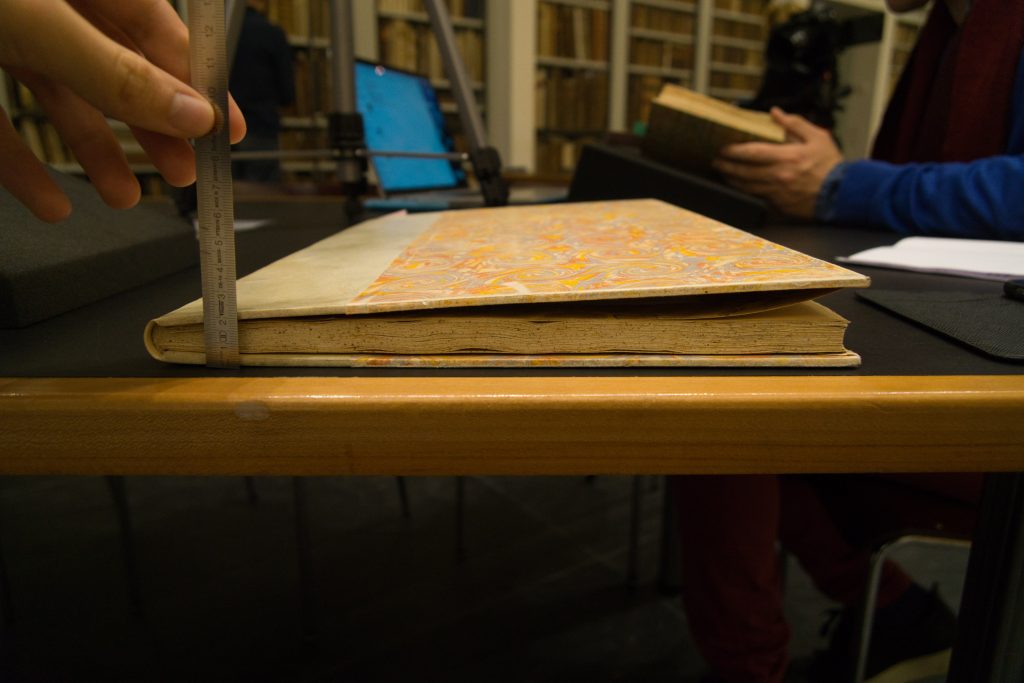 The book is 43cm tall and approximately 27cm wide. Therefore, it should fall into the category of "Folio", though being slightly smaller than the traditional format. It is between 2 and 2.5cm thick. It consists of 130 pages including 77 illustrations. Something that caught my eyes were three illustrations on p. 41, 43, 53. These consist of elements that can be flipped out. Either only a small piece of paper with a hole in it as a viewpoint, or whole perspective drawings that should resemble what you saw on the paper below.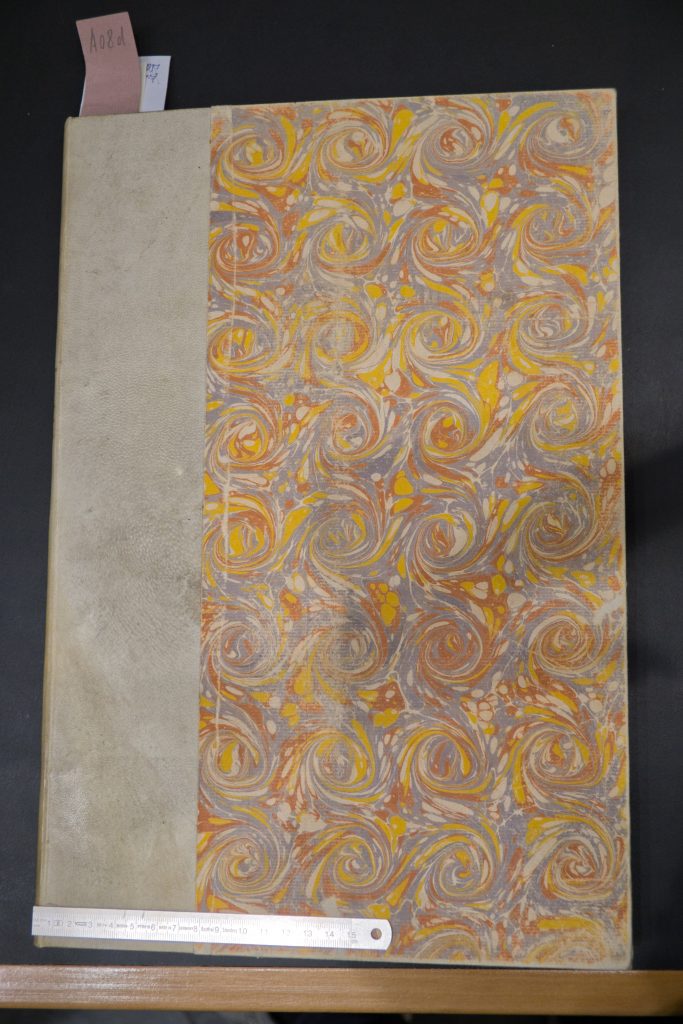 It is organised in a section of definitions and theorys in the beginning, a following section of guides on how to draw a certain object in perspective, a separate section on how to draw perspective with shadows and a final section on perspective drawings involving a mirror and drawing the reflection. Inside the sections he dedicates one chapter per shape or definition. There is a table of content in the beginning of the book, which is organised alphabetically, allowing the owner to quickly find the drawing instructions to his problem.