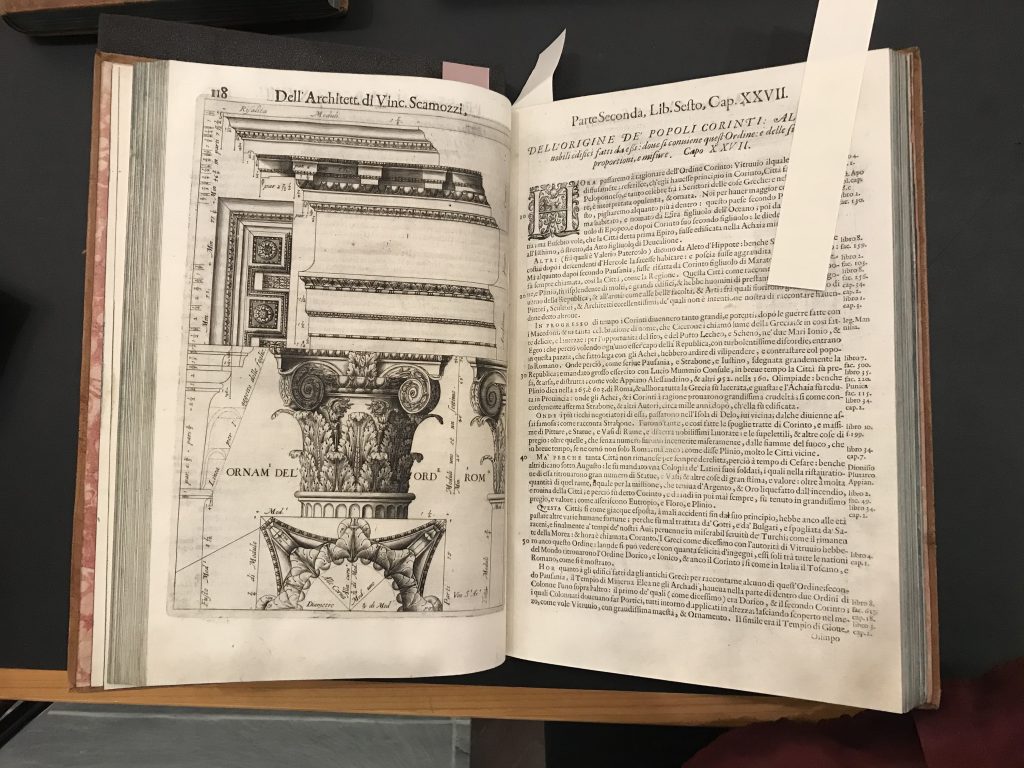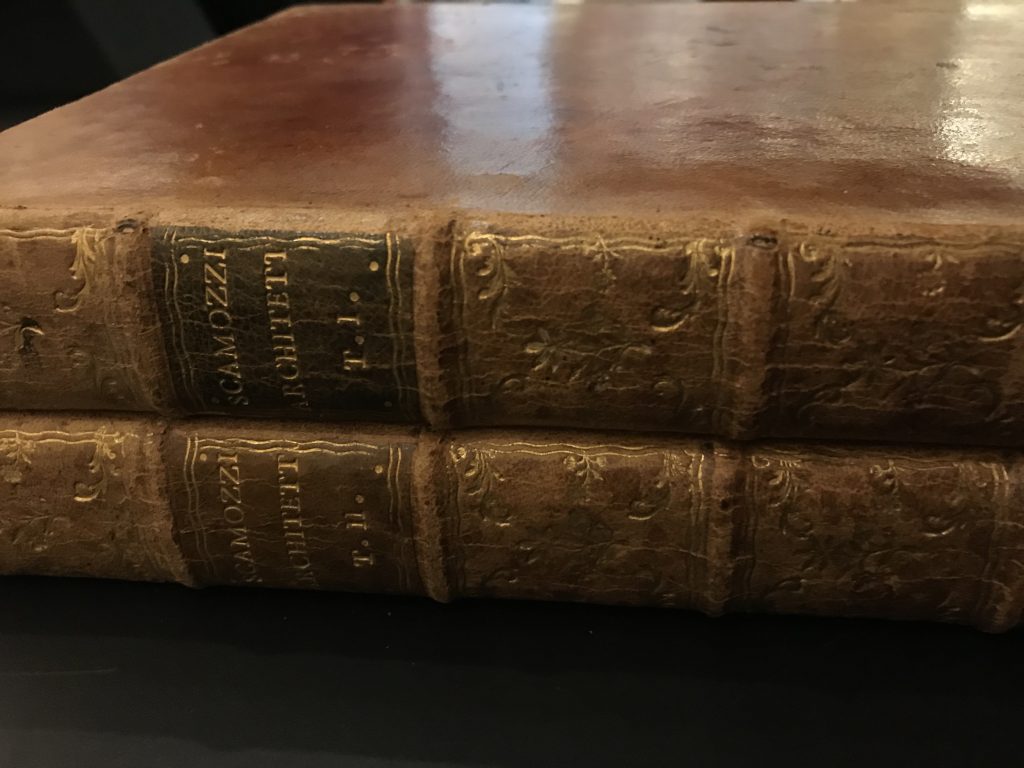 The book "L'idea della architettura universale" by Vincenzo Scamozzi is stored in the Library Werner Oechslin in Einsiedeln.
General subject of the book:
Scamozzi's two-volume treatise, L'Idea dell'Architettura Universale ("The Idea of a Universal Architecture") is one of the last works of the Renaissance dealing with the theory of architecture.[2] It was published in Venice in 1615. Scamozzi discusses the work of Vitruvius an Barbaros, accompanied by illustrations by Palladio;[3] he also discussed issues of building practice. He also included many of his own plans and elevations, as built, as he would have built them, and as idealized projects.
Organisation of the book:
The literary work consists of two volumes, which are sectioned into several chapters. They are both covered in dark brown leather with a golden embossing of the title on the back

Size of the books:
height: 420mm, width: 300mm, breadth: 45mm
traditional standard format:
Fold Symbol: fo, f°, Name: Folio
Total number of pages and illustrations:
The text of the first volume is spread on 352 pages but if you take the appendix and all the empty pages into account the book consists of approx. 380 pages. The second volume is similar, the text is spread on 370 pages and the total numer is 390 pages.
Total number of illustrations in volume 1 is 41.
Total number of illustrations in volume 2 is 47.