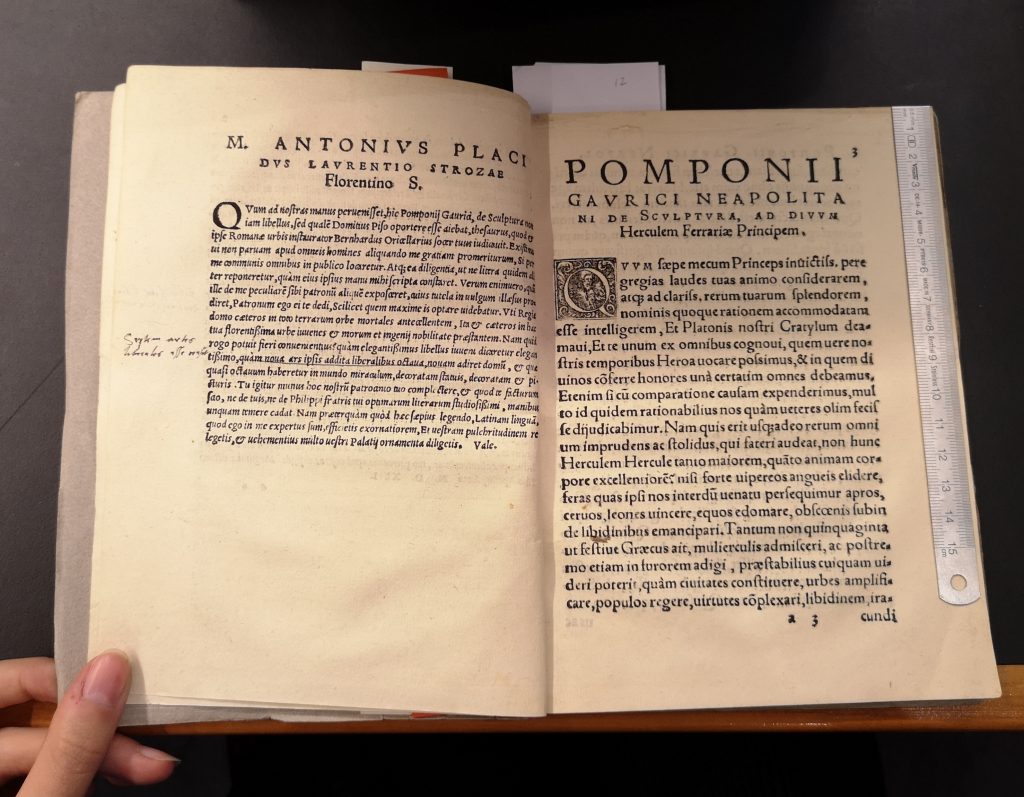 The book "Pomponii Gaurici Neapolitani De sculptura" is structured in two chapters which are further divided in sections. The first page is an index of the themes that are treated in the book.
De Symetriis,
De lineamentis,
De physiognomonia,
De perspectiva,
De chemice,
De ectyposi,
De celatura, eiusq[ue] speciebus, Praeterea de caeteris spiebus staturariae,
De plastice,
De proplastice,
De paradigmatice,
De tomice,
De colaptice,
De claris sculptoribns [sic] Ac plerisq[ue] aliis rebus scitu dignissimis.
The book is in the format of an Crown Octavo
since it's dimensions are 21cm/14cm/2cm.
There are 96 pages. At the end of the book there are two blank pages. Without those an without the title page there are 93 pages of text. Every two pages count as one, so the last page number is 47.

The book consists only of text, there are no illustrations. The only illustrative part of the book are tho lettres (D, Q) at the start of the two chapters, which are copied from old initials. The initials for the sections are not as intricate as the ones for the chapter, they're only enlarged letters.