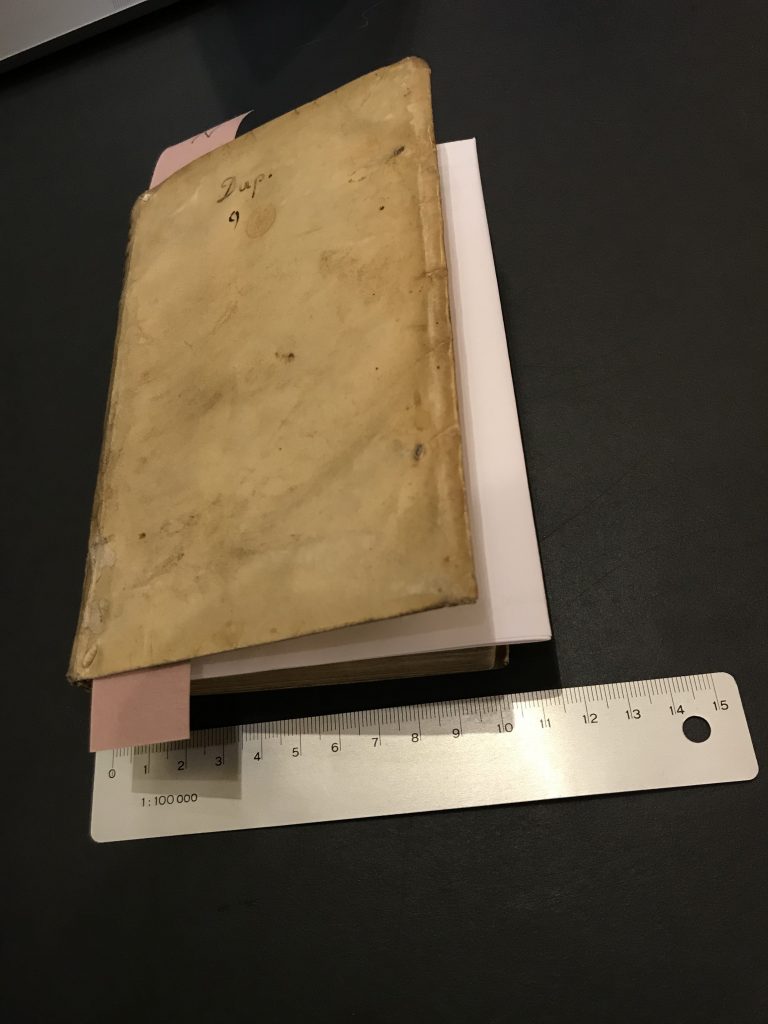 The book that have been assigned to me is titled "le sette chiese principali di Roma" and it was written by Onofrio Panvinio and published in 1570. As I am not able to understand Italian, the content of the book is quiet unclear to me, but he apparently talks about the order of seven churches of Rome and then goes on about other buildings and spaces. I assume that he might make observations on the seven first churches and then relate those to the other elements that he treats, or he might just describe and explain those buildings to the reader.
Two different parts compose the book: "Ordine delle sette Chiese" and "Altre Chiese, et Luoghi quali occorre trattare", in those parts he just organises the content considering the monuments (he writes about one church/space after the other)
The book contains 346 pages of text exclusively and has an octodecimo format, which means that it is 100x150x25mm.