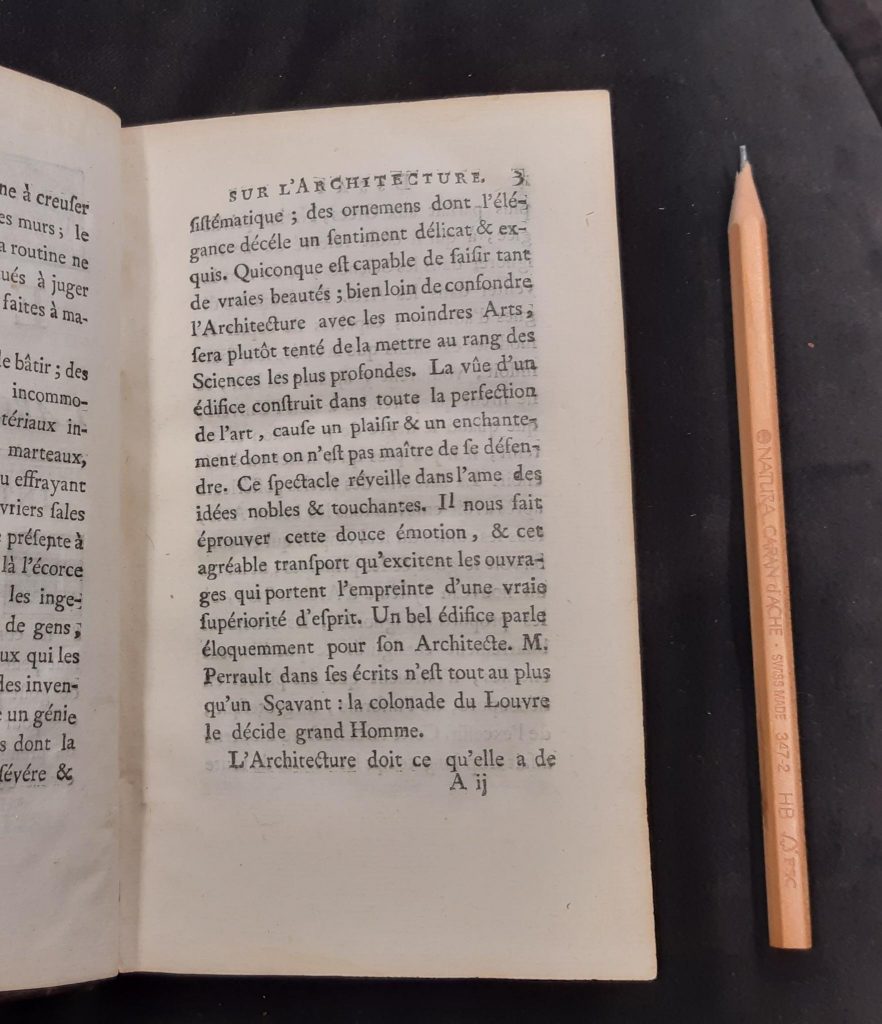 Appearance of the book
The book "L'essai sur l'architecture", written by Marc-Antoine Laugier, is bounded in a thin leather case. It is only 17 cm long and 10 cm wide, therefor the most suitable book size for it would be "in-quarto".
Order and content
There are 5 different parts in which the book is ordered:
1. The Preface
2. The Essay about Architecture (which is split into 6 chapters total, some of them are ordered in multiple articles). In this main part, Marc-Antoine Laugier explains his concept about the origin of architecture and its practice, which he demonstrates with the example of the primitive hut.
3. A Table of Content
4. An Approbation
5. Privilege of the king
Organisation of the pages
The book is written in 291 pages total, but because it is small, the pages are printed very boldly and don't have a lot of content. Since the book is an essay, it also has no illustrations or drawings, only small symbols (mostly flowers) at the beginning of the book or the end of each Chapter.