The book was viewed at the ETH Bibliothek Zürich, collection of old and rare prints
General subject of the book
The Book is a collection of drawings by Giuseppe Galli Bibiane. It has no particular subject and contains room perspectives, floorplans, views, cuts and drawings of squares. Some of them are real and he just added special ornamentations to his drawing often.. Furthermore, he drew some rooms during special occasion, containing people and light. The book is written in Latin.
Organisation of the book 
The book is divided into four parts. Part one contains drawings of interior views (p.6-p.18). Part two is about views, floorplans and cuts, in this order (p.20-p.52). Part three showcases the drawings of squares in no particular order (p.54-p.78). Part 4 shows halls and the grand rooms during special occasions (p.80-p.104). Every second page is empty.
Size of the book
Height: 59 cm
Width: 44cm
Breadth: 2.5cm (New cover, size unclear)
Traditional format: Folio +
FoldSymbol: fo.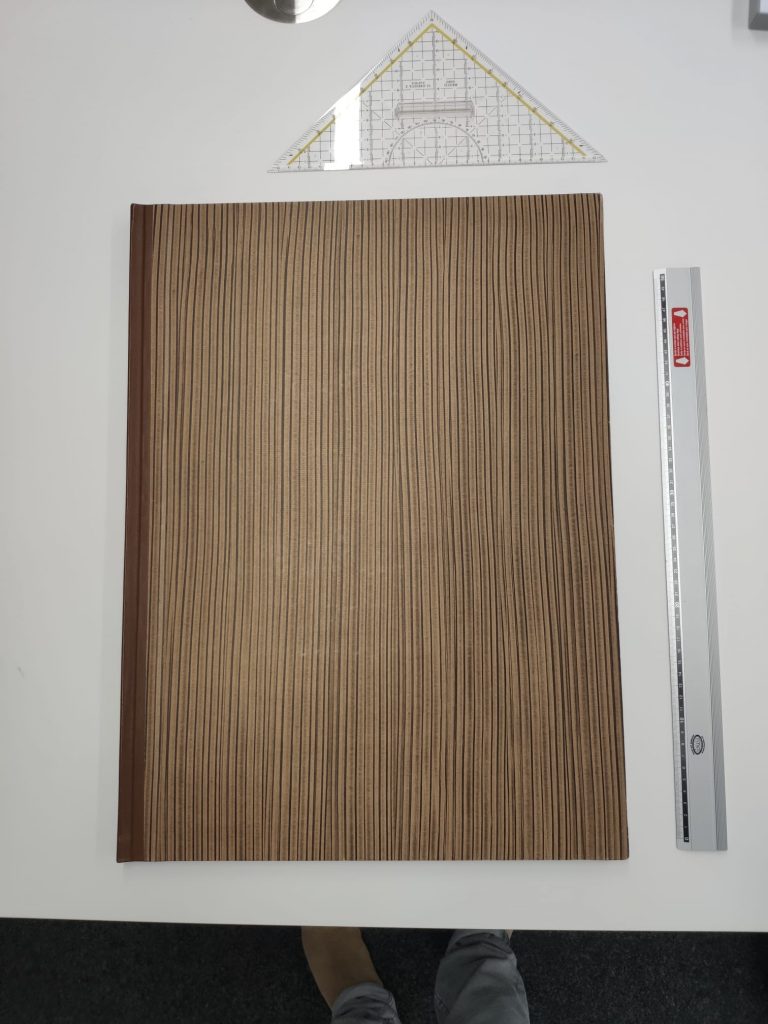 Total number of pages and total number of illustrations
The only text in the book is found on page two, consisting of a title, the name of the author and the name of the person the book was dedicated to. There are 50 drawings. The book contains 103 pages.