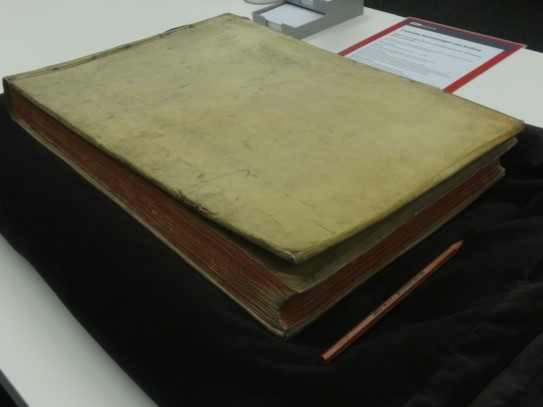 This book is a compilation of 5 parts originally published individually between 1722 and 1729. The first 4 parts consist of 25 mostly central perspective drawings and floor plans. The last part is a bit longer with 32 drawings, because it deals with principles of geometry for the purpose of military construction. Before each part, a one-page introduction was written for the reader, suggesting a total of 137 pages. The book has an outer height of 10 cm and therefore belongs to the quadragesimo-octavo category (48° Fe). Besides it is 420 mm long and 280 mm high.
The core of the book is in technical drawing of buildings of the early 18th century. The focus will be on military buildings in the first place. Looking ath the historical context it becomes obvious that the current construction method in addition to the symmetric aesthetics, is aimed at efficient protection. Nevertheless, on some pages there are drawings
probably due to Faesch's passion for architecture, or maybe ordered by an extern Person. An exemple for that is Orangerie im Garten eines Großen Herren, which is showed in the video above.