The book consists of two volumes. It has 610 pages in the first volume and 381 in the second one. Both volumes are very handy and compared to other books relatively small. The book is covered into a leather cover which helps to protect the pages from outside influences. The pages are generally in a very good condition and the printer's ink is not faded. That makes the book very nice to read.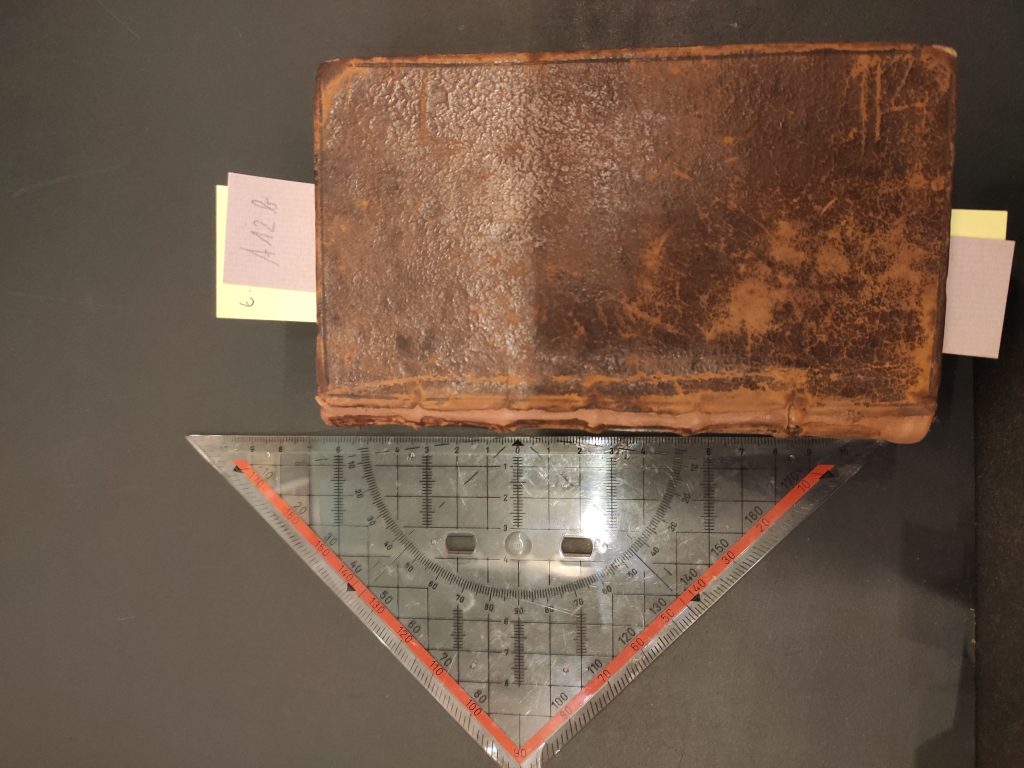 Description nouvelle de la vile de paris is a book written by the French author Germain Brice. The author describes in his work the city of Paris. He is talking about many different city elements such as the river Seine or the "Jardin du Roy". Germain Brice often uses very detailed descriptions of specific places. If you read through the pages of the book even though you have never been to Paris you will get a very detailed idea how the city functions.
Description nouvelle de la vile de paris has a height of 18cm and a width of 12cm. Most of the book is written text like a novel. There are a few illustrations which are folded. All of the illustrations show different famous buildings in Paris.