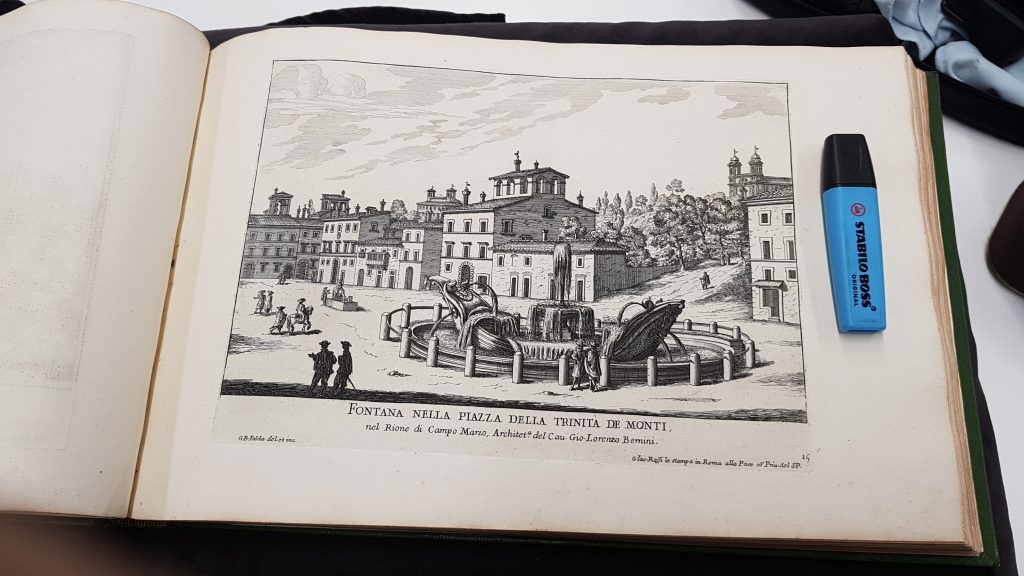 The main topic of the book "Le fontane di Roma nelle piazze, e luoghi publici della città, con li loro prospetti, come sono al presente" by Giovanni Battista Falda are the fountains in the city of Rome. Furthermore other water sources in this time and also gardens. The hole book consists of drawings with a small description from the place and the architect of the object on the drawing. The drawings are very detailed and always show a wide view over the place and sometimes the city in the background.
The book is organized into 4 different sections, called "parte" in Italian.
It has a height of 40mm, a breadth of 420mm and a width of 375mm. This means a traditional standard format of Sf, because the height is smaller than 7.5cm.
In total the book has 224 pages but only on 110 pages is something written or displayed. There are 105 illustrations.