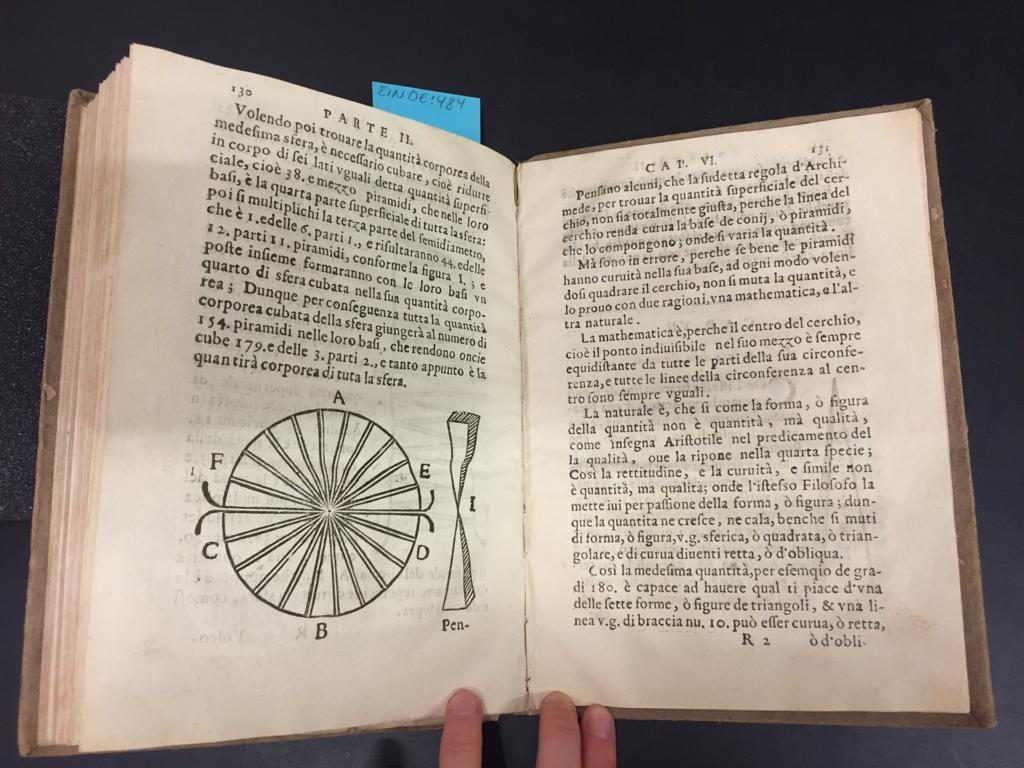 The following book deals with basic figures of geometry (such as the circle, the triangle and the cube). Alessandro Capra presents the various geometric shapes from the mathematical point of view and the possible means of measurement.
At the beginning of the book, the author addresses the recipients of the work directly. With this introduction he proposes the different themes that will be dealt with in the book. The book is divided into two sections which in turn are divided into short chapters. The first section consists of 25 chapters, while the second section consists of 21 chapters. In the first part the author presents the basic geometric notions to be known, while in the second part he presents possible measurement tools.
The book is 2 centimetres thick, while the length and width of each page is as follows: 21.5 cm x 15.5 cm.
The book consists of 162 pages and 51 images. Images can occupy the entire page or only ¼ of the page. The images are very precise drawings composed by the author himself. There is a close link between the text and the images. With a simple but precise design, Alessandro Capra summarizes what he wrote in the text.