The book "L' Architecture Françoise Des Bastimens Particuliers" has been viewed at the Stiftung Bibliothek Werner Oechslin.
A practical handbook for builders compiled by Louis Savot, a French medical practitioner with wide-ranging interest including numismatics and colour theory, and it was originally published in 1642. It consists of 344 pages and is divided into 47 chapters. This copy is bound up with a copy of the second volume of the Guide de Ceux qui violent bâtir by the architect Nicolas Le Camus de Mezières. The second volume has 358 pages and the letters XXXII-LVII. This copy is also bound up with a rather less familiar 22-page supplement to the first volume of Le Camus's Guide.
The book holds 846 pages in total and includes 13 drawings. The pictures mostly show technical drawings that contain information about the buildings themselves: plans, construction and facades. Beside the images there are small written texts, or descriptions, that probably explain these illustrations.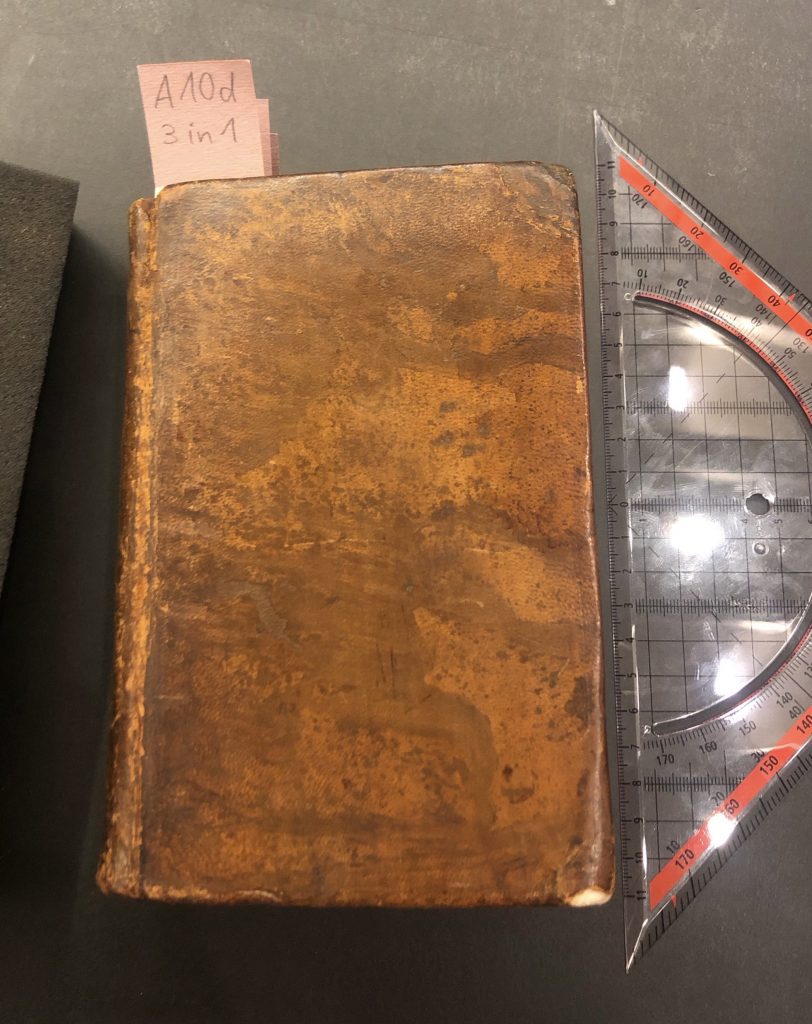 The cover of the book is made from leather, the title can be found on the fourth page.
The measurements of the book are: height 216 mm, width 125 mm and depth 47 mm, resembles the standard size of "Crown Octavo".