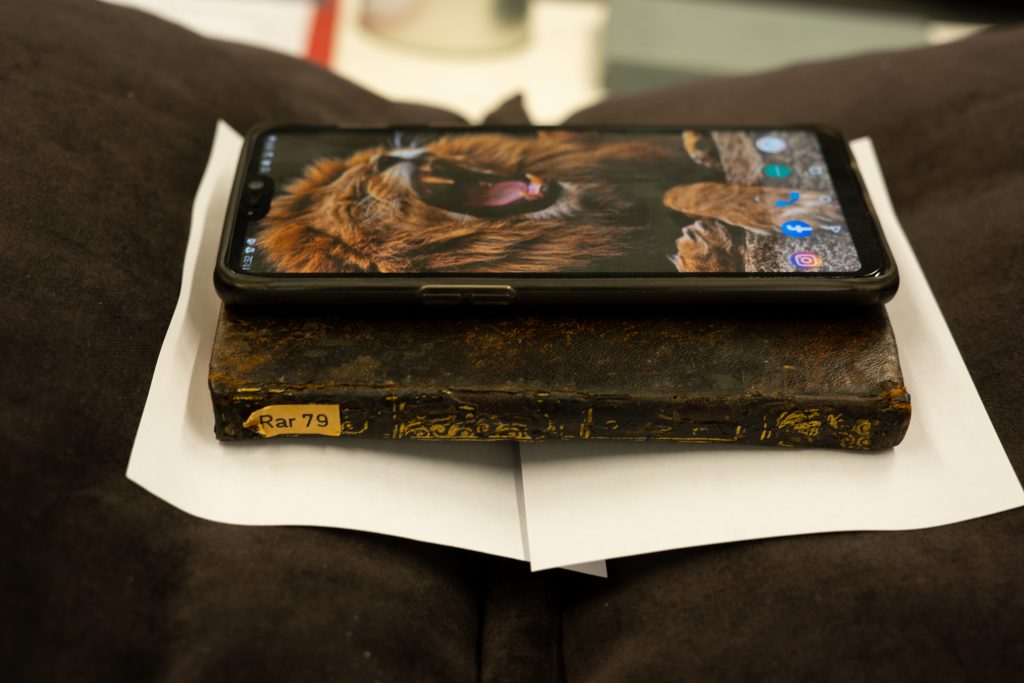 General subject of the book:
The book cover is brown and made out of carton. The cover has some left out golden pattern, which are barely visible due to it´s age. I expected the book to be bigger. The papers are rough and thick. Inside the book there are many stains.
Organization of the book:
The book has four major parts. In the first chapter Battista shows how to build fences and borders in order to protect the city from the enemy. In the second chapter one can learn how to make and use stairs, winches and trenches. In the third chapter he describes and explains how to form a battalion and it´s strategies. He gives many examples of formation during war. In the final chapter there isn't any illustration therefore I assume he describes how important it is to defend and fortify a city.
The book contains a total of 79 pages. First eight pages are covered by foreword, preface and table of content. There are in total 52 illustrations, in which 24 are strategy drawing of formation.
The dimension of this book is 152mm X 102mm X 14mm. I would put it into octodecimo category for the traditional standard format.