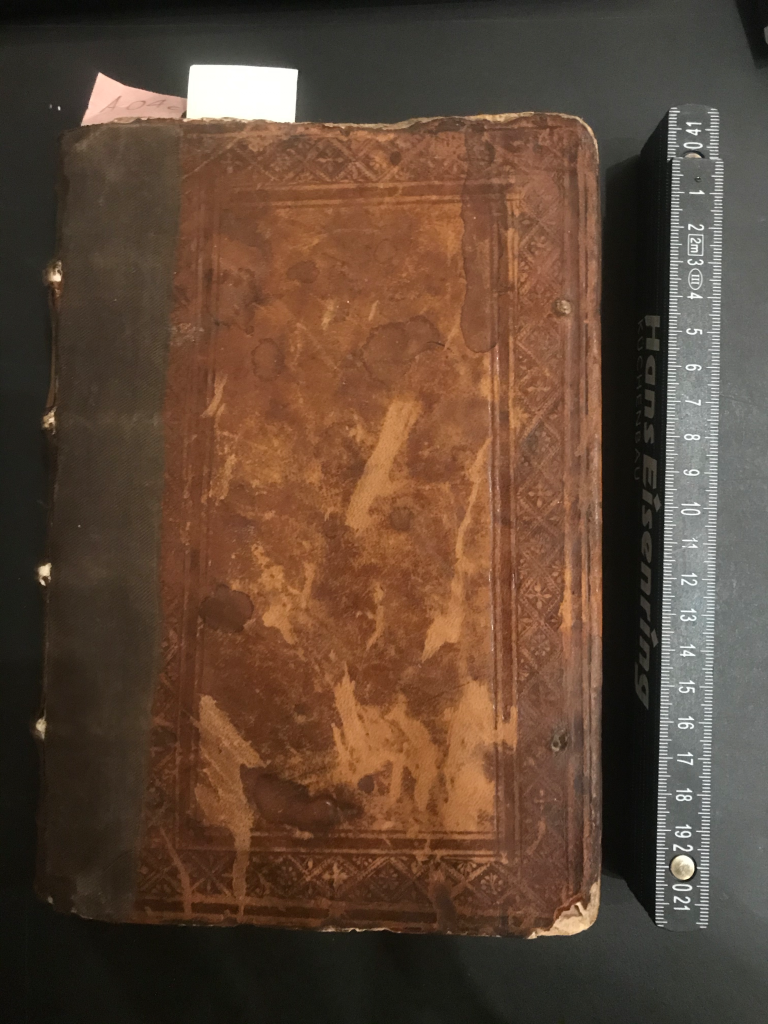 General subject of the book
The book 'De Partibus Aedium' by Francesco Mario Grapaldi is a lexicon based on residential architecture. It is giving in minute detail all the words for all the objects and structures which can be found in all the rooms of a great house.
Organization of the book
The book is divided into two parts. Both are accompanied by an alphabetical list of the most difficult words contained in the different parts of the book. The only Illustration in the whole book is located on the first page.
Size of the book
The book measures 155mm x 215mm, which makes the book a "Octavo" in standard book sizes.