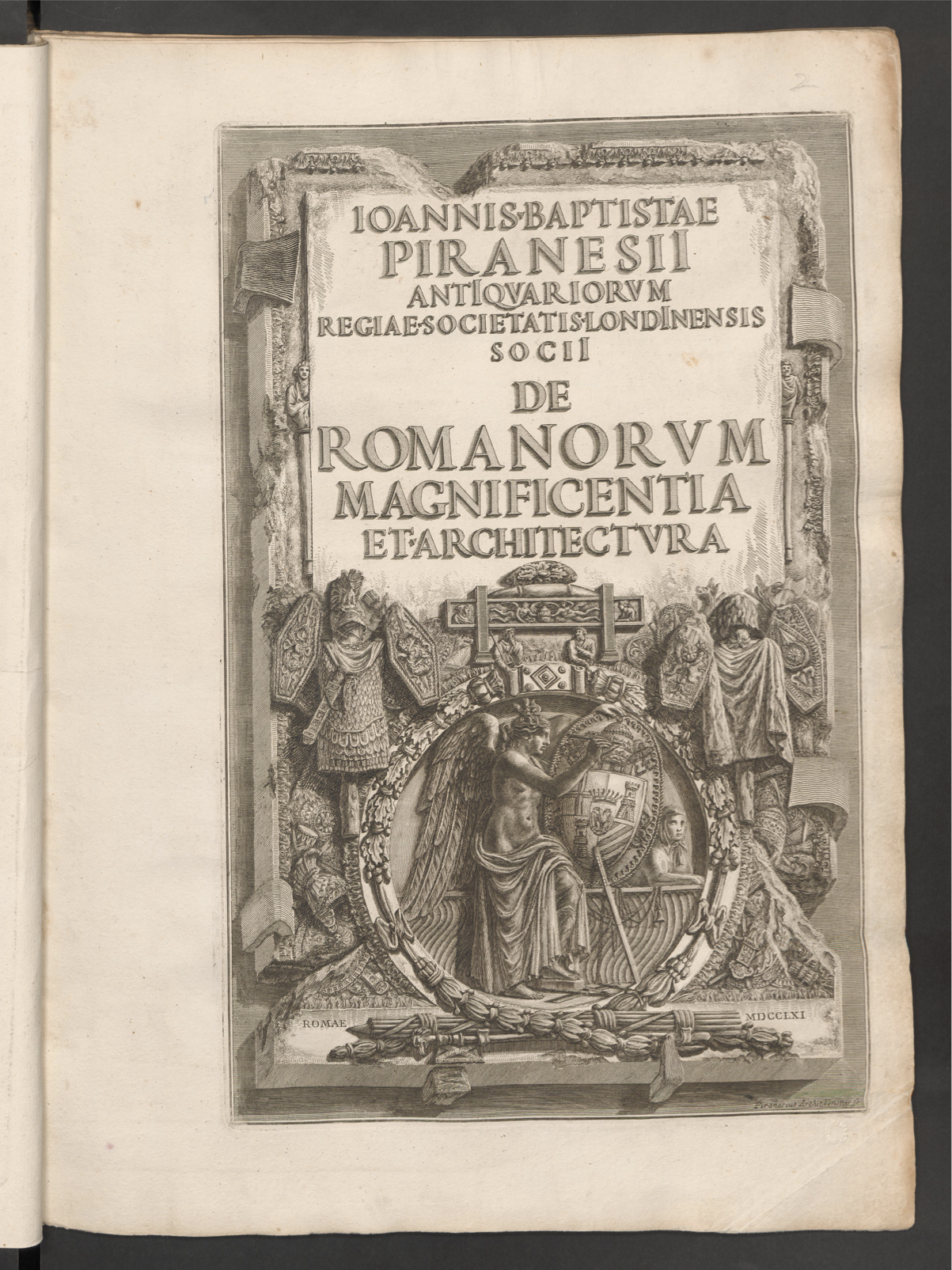 I started my research with the Title "Della Magnificenza ed Architettura de'Romani", wich translated means, "about the splendor and architecture of the romans", which by itself didn't tell me much so I continued with more general research.
Finding out the exact content of the book, 1 Portrait., 2 engraved title pages, 38 folded copper prints, the exact measurements, 56 x 42.5 x 7 cm, from the year 1761, and finally I figured out that part of the text was actually in Italian but partly also in Latin, which explained some difficulties I had translating a few sentences.
Jumping into some research to Giovanni Battista Piranesi, a member of the Royal society of London Antiquaries, I found that he had some strong ideas on the underratedness of Roman architecture compared to the Greek. And through an article on him and this very book by the Met-museum I found the reason for the book and could finally link the pieces.
In short it tuned out that this book was his contribution on the debates on whether Greece architecture (and art) was superior to the Roman. (a very hot topic then)
Most were strongly in favor of the Greece though Piranesi, also having published in the past books on Roman architecture, strongly opinionated on the opposite. So, this work turned out to be a response to a book on the most beautiful monuments by the Greece (by Julien-David Le Roy) to which he even made strong references, and took specific examples from for his own work to compare on and make his own conclusions. Where he clearly shows why, in his opinion, the Roman are clearly under rated.
The drawings, prints, (now making sense) show clear comparisons of Roman and Greece architecture. (of which some also contain references to Le Roys work)